So back in the new year with another Streamer Interview round up.  In my quest to find other entertainers and streamers to showcase I often poll for interviews in the various Mixer and Twitch Facebook groups, Discord channels and direct message streamers when I visit their channels during raids.  It is an open offer to showcase anyone who wants to try and raise just a little attention about their stream and backstory on why they started, a little speed interview and I enjoy seeing all the stories on how people started, what made them start streaming.  I have met firefighters who stream on their spare time, musicians who stream music creation, artists including body painters, gamers of all sorts and more.  I love the creativity and most people have such enthusiasm and many stream for a cause and have want to give back and help others through streaming or collecting donations while streaming.
With that being said, here is the first Streamer Group Interview roundup of 2020!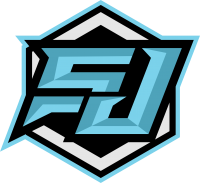 Hey everyone I'm Smooth_Justice! Some background on me would be that I got the nickname Smooth from Basic Training in the Air Force and once I moved to PC & PS4 it became my name! I'm a relatively new streamer who just recently hit affiliate who's wanting to make the push to partner! I became interested in streaming because of the impact that watching others' streams had on me during some rough periods. I'm a variety streamer mostly playing FPS's, RTS's, and more! I also do woodworking weekends where I build what my community decides. On my stream you will meet some of my crazy friends who will keep you laughing, and I'm always looking for more people to play with. I mostly stream everyday after work and on the weekends. Come join our awesome community!
Watch live video from https://www.twitch.tv/smooth_justice on www.twitch.tv
---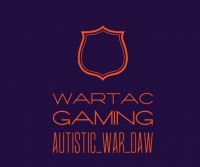 Hey yall its ya Boy AuTiStIc_WaR_Daw I'm a new and up coming streamer I grew up in michigan But moved to South Carolina in the early 2000s I'm a vet served in the state guard of good ol South Carolina I recently got out and decided to become a logger and moved to ohio I started playing Call of Duty Modern Warfare cause my brother plays and that how we hang out and get our bro time seems how were 600 miles away from each other I mostly stream at night or on the weekends during weekdays I'll stream about 8pm and on weekend I'll stream twice or 3 times 11 5 and 8 depends really I'm working on streaming other games but I mostly stream modern warfare I've been playing call of duty since world at war came out I'm a PS4 gamer and I love interacting with my viewers we have a good time laugh a lot you can expect to some good kills when I stream also some dying but a lot of good kills I wanted to start streaming because I love to meet new ppl and I wanted to record some if the awesome kills I got I'm working on a good kill montage for my youtube channel as well feel free to check out my twitch AuTiStIc_WaR_Daw
Watch live video from https://www.twitch.tv/autistic_war_daw on www.twitch.tv
---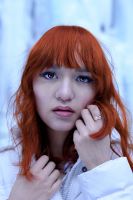 My channel is AsunaGiggles and my community is the COOKIE CRUMBS. We are very passionate about cookies. It is a variety stream that's always filled with fails. Literally I die in every game I play, so much so that you'd think the game was in black and white. From Red Dead Redemption 2, League of Legend, Black Desert, all the way to Drawing and Baking. Sometimes there is even singing [Disclaimer I am not responsible for damaged hearing due to my singing]. Come on over and join in if you just want to chat with some friendly folks, be apart of a community that is all about helping each other, and get some good laugh out of my never ending derpy failing. I stream at the following times:
Monday: 7:00 p.m, Wednesday: 7:00 p.m, Thursday: 7:00 a.m, and weekends vary so make sure to follow and turn on notifications so you don't miss any. All times are according to MT
Please bring me cookies!
Watch live video from https://www.twitch.tv/asunagiggles on www.twitch.tv
---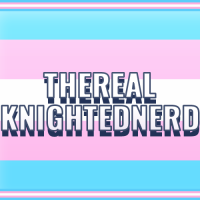 I'm Jesse aka TheRealKnightedNerdess, I started streaming in 2018, however the noise pollution around my living space was not conductive to it. I restarted actively streaming around October / November of 2019, and have since reached Affiliate status before the end of 2019. I got my name from my old gaming handle which then was just TheKnightedNerd, the Real part is because I "stole" the name from myself on Twitch and Nerdess is because I do happen to be trans. I started streaming as a way to aid my mental health by way of scheduling / time management and relieving stress. My streams typical involve me drinking copious amounts of Americanized tea, or soda, while playing story base games such as Stardew Valley or Mass Effect 1 through 3, all while hanging out with a mental health friendly and LGBT+ friendly community I go live on Twitch at https://www.twitch.tv/therealknightednerdess on Monday, and Wednesday through Sunday at 8am EST to about 11 am. I can also be found on Twitter @TheKnightedNerd
Watch live video from https://www.twitch.tv/therealknightednerdess on www.twitch.tv
---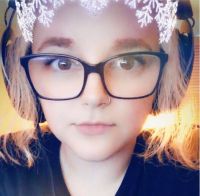 I've always been pretty creative, maybe more so when I was a kid. I grew up playing games like Tiny Toons and Golden Axe, though Mortal Kombat was probably my favorite. I started playing video games as an outlet, but more recently for an active social life as I'm an extreme introvert. My online persona is bubbly and confident and it definitely helps me when I'm just an anonymous person behind a microphone. I make jokes, laugh at myself, and overall have a good time when I'm streaming. I keep the toxicity to a minimum when I'm having an off day, and I'm always super interactive with chat; I'll even talk when no ones there. Several people have also told me that they watch me because I show them support and never say anything about it or expect anything back. I love the community I've built already and I'm excited to keep it growing and glowing! An old roommate introduced me to twitch and I was awestruck that people could not only play games for a living, but also for a community, so I started to casually stream Fortnite in early 2018, as it was the game at the time. I started taking it seriously in the later months of 2018 but I wasn't seeing the growth I wanted and stopped for a few months. After a witty name change and renewed energy I came back to it, ready to make my mark and grow a community. I established a loose schedule for night streams and so far have been able to stick with it, finally reaching my goal of affiliation. I've kept the same schedule of a 9 pm-12 am start time, every day except for Friday and Sunday, though that may soon change. I created a twitter account (@honeysideuptv) for live announcements and I'll post soon when I have some followers. You can also follow my personal Instagram @raspberrymarshmello and of course, find me at twitch.tv/honeysideuptv
Check out HoneySideUpTV on Twitch
Watch live video from https://www.twitch.tv/HoneySideUpTV on www.twitch.tv
---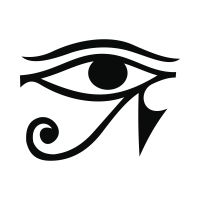 My names Horustheavenger30 (Horus for short) Im a PS4 streamer at the moment. Iv played video games sense I was 6 years old and I fell in love from then on. I started streaming about 2 years ago on and off. My name comes from the Egyption God of the sky. I originally got the idea to use the name from a book I loved (And still love) when I was a little younger. I wanted to start streaming to give people some funny content to watch when their bored and need to pass the time and have a little fun. What you can expect from my channel is a lot of funny and or try hard moments. I play with friends and even some viewers depending on the game. I play a lot of FPS games such as Rainbow Six Siege and TitanFall 2 but I will also play games such as Dead By Daylight. I want to give my viewers the best content I can give while also having fun. You will see plenty of rage moments but my goal is to have my viewers laugh and have a good time. Ill usually post when im live on my twitter page.  So follow me on there to know when im live! Come check my Twitch out at https://www.twitch.tv/horustheavenger30 and join the Eye Of Horus to have a good time!
Check out Horustheavenger30 on Twitch
Watch live video from https://www.twitch.tv/horustheavenger30 on www.twitch.tv
I have been obsessed with computers, tech, gadgets and games since the early 1980's having grown up on the Commodore 64 and Amiga computers.
By day I work in the IT Security Industry and have been in IT for over 20 years. On my spare time I am a Vlogger, Blogger, Streamer, Gadget Reviewer, affiliate marketer, influencer and entertainer. I am also an avid movie fan, TV Show fan, Anime fan, video game fan and fan of trying anything and everything new.