We are influencers and brand affiliates.  This post contains affiliate links, most which go to Amazon and are Geo-Affiliate links to nearest Amazon store.
A Keylogger can be really important when it comes to surveillance and keeping an eye on a target phone, in case you are in the market or have a need to track a phone that is. When we talk about a keylogger, we are talking about a function that helps you in tracking and providing details on what was done on the mobile phone you are spying on or targeting. Yes, it means that you can easily gain access to everything that was being typed on the device, and obviously it includes passwords but also any text messages, and web URL's typed in…etc.
For one reason or another, some people can benefit from keylogging software or will have a need to use it at some point. This type of software can be really useful and provide us with a lot of information that can help us in making the right decision, or confirm suspicions or provide peace of mind. Choosing a good keylogger is really hard because there is a huge amount of competition out there and it can be tough to decide which ones are the best to go for. You can now read this article and get information about 5 different software options so you could try the best keylogger for iPhone whenever it is required. Read the information till the end and pick the one that suits your needs.
1. Spyic
When it comes to keylogger software, Spyic is a top end choice for both features and functionality. Consider that there are plenty of legitimate use cases for a spy app on an iPhone, though there are plenty of unethical reasons for the software as well. Sometimes parents need them to find out with whom their kids are talking, at times administration uses this app so they could find out what their workers are doing in their free time, at times people use it to ensure whether their partner is cheating on them or not, so whatever the reason is, spy applications are really helpful, as they reveal many things on us. The thing we love about Spyic is that it has great features and works in stealth mode. You don't have to jailbreak or root the device to make this software work for you at all.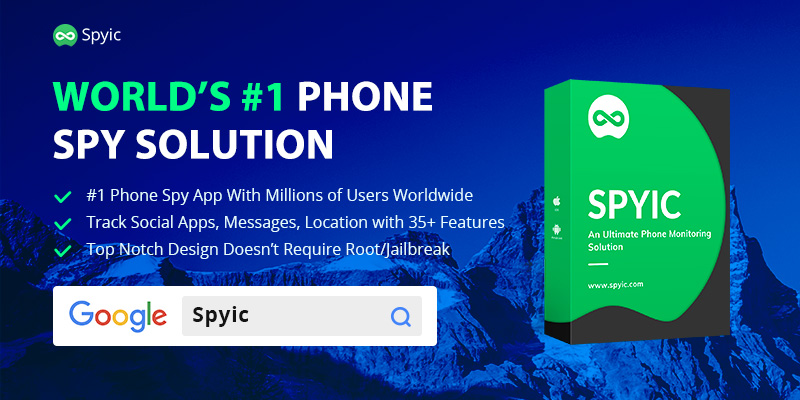 When it comes to its keylogger then I have never found anything better than this app anywhere else. It enables the tracking of activities that happened with the targeted phone. As this is a cloud based app so there is no software to install on the target device at all.
All you have to do is a browser that has this ability to track an iPhone. You should have the iCloud account details of the target device to make the keylogger work for you. Syncing will the occur between the device and the app and this includes all data which means you will be capable of seeing everything remotely. There is no technical knowledge requirement to use this either, as anyone can easily run it. I have personally used it and I can tell you that you will not find anything better than this application for spying on iPhones.
How does Spyic Keylogger works
As initial step just visit the Spyic website and register a new account. This step is important for you to use the application. Save off the username/password that you set as your sign on credentials as you need this combo later.
Then enter the users iCloud account details for the targeted phone. Once done the app starts syncing data immediately and this step will take some time, as it all based on how much data there is to sync.
When the data is finally sync'd, just visit the Control Panel on whichever device you are using to spy remotely and enter your login details. At the end tap on your Dashboard, so you could see the navigation area on the left.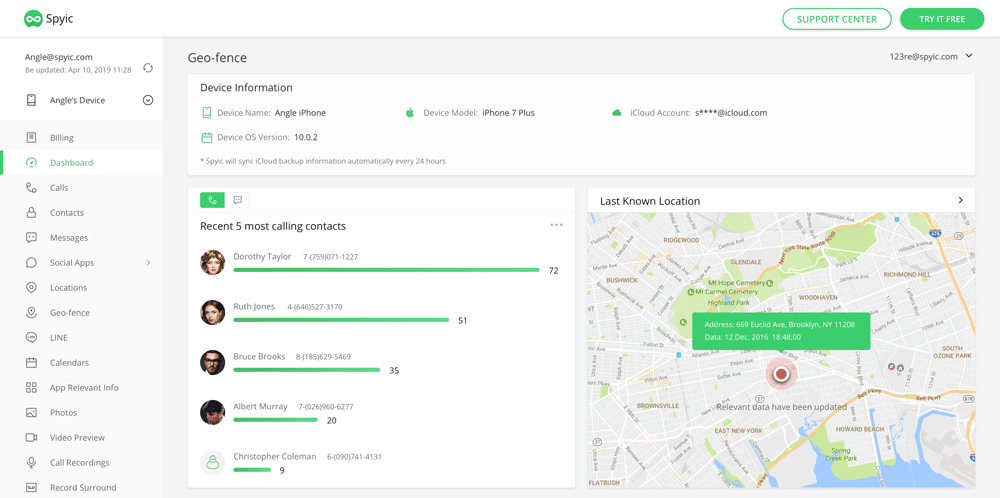 2. Cocospy
This is another popular application and its keylogger exactly work in the same way as does iPhone's keylogger. It is a reliable app that works and has professional level features.  There is also no fingerprint left behind on the device and it is pretty much undetectable. You are just supposed to execute a few commands and that's the end of your work. It works in stealth mode and you do not have to gain access to the phone physically. No need to jailbreak or root the targeted device either. What possibly else one could ask for? For iPhone you don't have to install any app because Cocospy allows to to discreetly monitor the device. Another perk of choosing this app is that it doesn't cause harm or impact the target device's performance nor affect the battery levels. This is a feature that you would hardly find in many other spying applications.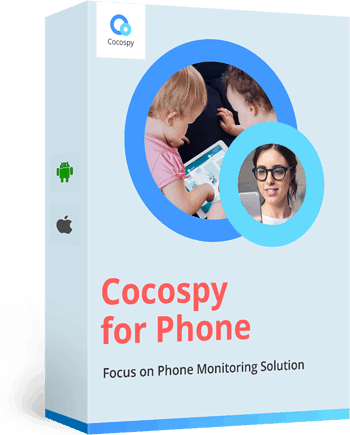 3. Guestspy
When it comes to Keylogger that are best for iOS users, then this one cannot be overlooked. It helps everyone in tracing text messages, record calls, and see call logs. The thing that mostly people don't like about it is that you have to jailbreak first to make this app work for your needs. The web portal is accessible at times and then goes down once in a while. You can read a lot more about this application by checking out the webpage of this application.
4. Mobistealth
Mobistealth is used as remote keylogging application for iPhone. It allows users to control all the iPhone information distantly. It is well-matched with Windows, Android, iPhone, and Mac. The good thing about this app is that you don't have to jailbreak the targeted phone, because to do that one has to gain access to the phone physically.
You don't have to install this app on the spied iPhone. The only downside I can see is the price range. It is a bit expensive and if you are tight on budget then you would find it really hard to go for, except that this is really a great choice.
5. MaxxSpy
The last one in our list named is MaxxSpy. This monitoring application works secretly in the background of the targeted device without any knowledge of the owner, but remote installation is not accessible and it only functions on the basis of jailbroken iPhones. In case you are in search of a primary monitoring application for a jailbroken iPhone which give you access for a few minutes, then this application will do great.
To use it you can log into your MaxxSpy account online anytime you need to and see what the targeted device's user is up to. Apart from that, it has some incredible features like calls monitoring functions, both call logs and recordings perk; Monitor text messages, emails, and check browsing history; Monitor social media applications like WhatsApp, Viber, Yahoo, Snapchat, Facebook and many more. You can also see the contact list, media files, application usage; Track location and much more.
Conclusion
Keylogger help people in one way or another and we cannot simply overlook this fact. It is something that keeps our children safe, make you capable to let your staff members know that they should do their work with honesty, and help you in revealing the true nature of your partner.
Don't waste more of your time in search of the perfect application because the above collection is really helpful. In case you still need to know about anything about the above applications, then do ask or you can try the official websites of these apps, so you could learn them in detail and could make the right decision in choosing the best one according to your needs. Just go for it before it gets too late.
We are influencers and brand affiliates.  This post contains affiliate links, most which go to Amazon and are Geo-Affiliate links to nearest Amazon store.
I am interested in all things technology, especially automation, robotics and tech that helps change how society will live in the future.