We are influencers and brand affiliates.  This post contains affiliate links, most which go to Amazon and are Geo-Affiliate links to nearest Amazon store.
When working with computers and mobile devices, deleting something or losing a file that you didn't realize you need can cause quite a panic.  And sometimes you may automatically just empty your Windows recycle bin, or don't have that stop-gap at all enabled.  If you find yourself struggling to restore lost files, you have to know that there is still hope. There are many free and paid applications or tools that can help you recover deleted data no matter which platform you are using. This is what you need to know:
Windows and Mac File Recovery
If the files are no longer in the trash, then you will need a third-party tool to search and recover the deleted files. Apeaksoft Data Recovery is one of the most respected options in Windows, but there are alternatives that are worth considering. If a program can't find your files, perform another analysis with a different program. Just try yourself but make sure you don't write to your drive anymore, don't install anything because if the data should be overwritten rather than simply erased it makes it harder be recovered.  Run deep scans when deep scan is an option instead of quick scan to find files that may have been deleted longer or don't show up under a quick scan.
In some cases depending on where your file was located, a System Restore may have the missing files in it, so you can look at your system restore points and determine if you may get a quick recovery there as well.  If you deal with some difficult cases like overwritten files you need special recovery software. Again, we recommend you to use Apeaksoft. It can help you when you need to recover overwritten files.
Android File Recovery
Unless the files were on a memory card – in which case you just have to connect the card to the computer and use one of the tools mentioned above – recovering deleted data from an Android device is practically impossible without root access. This is not difficult to do, but carries certain risks (and voids the warranty).  You also will require 3rd party software and often PC software like EaseUS MobiSaver or similar which can access the file system structure of your Android phone over USB cable.  DigDeep Image Recovery or Disk Digger are Android mobile apps that may be able to help you recover deleted photos but are limited in what they can recover, still worth a try if photo's are your primary thing to recover.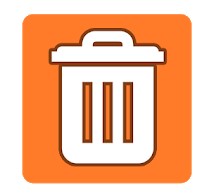 We do not recommend you ever root your Android phone
Rooting your phone puts it at risk for programs/malware that can hijack your phone, and isn't worth the risk.  If you weren't using a cloud service like Google Cloud, Dropbox, or any other cloud based backup app before then I highly recommend you make sure you have a secondary storage for important files and folders as a backup.  Since if your phone dies, or is broken and it can't power on, you can't even make an attempt to recover the data via USB if there is no power to at least try and access the phone memory storage.
iOS File Recovery
Assuming you didn't have your photo's and or data synced to iCloud or another service to restore from there, you will need 3rd party software to have any chance of recovering deleted files and media from your iPhone.  In some cases your data can be recovered if you had an iPhone backup too as an option.  If not, then you are going to want to leverage software which you can find from several companies that make software that can attempt to scan and recover deleted files from your iPhone or iPad and you can Google to find them.
In Summary
The best defense against losing files is a good offensive strategy, make sure you have a concrete backup or cloud sync plan so that your data is constantly being backed up on a regular basis to prevent you from running into a situation where you have to pay money to buy software to try and undo a mistake or recover a lost file.  However, if the files are recovered then the cost of the software is money well spent and it really can help you out in a jam sometimes.
Feel free to share your file loss story with us and if you were ever able to get what you needed recovered.
We are influencers and brand affiliates.  This post contains affiliate links, most which go to Amazon and are Geo-Affiliate links to nearest Amazon store.
I am interested in all things technology, especially automation, robotics and tech that helps change how society will live in the future.