Say you recently won a free game from a giveaway or contest, and whether it was a PC Steam key, PS5 game code, Xbox or Nintendo Switch game code you don't know exactly where to go to redeem it.  Well we got you covered here with all the standard and most common stores to redeem game codes.
How To Redeem Digital Game Codes
How to redeem a digital code on the PlayStation 5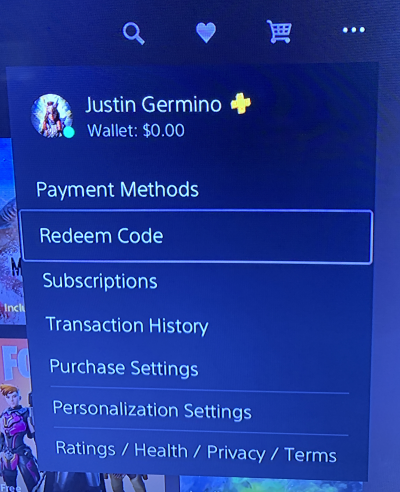 On your home screen make sure you are on the Games Tab (not Media)
Open the PlayStation Store
Go over to the right and click on the … for More
Click on Redeem Code
Enter the voucher code
Install game if it doesn't auto install
How to redeem a digital code on the PlayStation 4
On the PS4 Home Menu go to the PlayStation Store
Highlight and select "Redeem Codes" from the list of store categories on the left of the store
Enter your code and press X to continue
Now you will see the content you are redeeming. Highlight the confirm option and press X.
A message will appear that the code has been redeemed, press the button on "OK".
The content should download automatically but if it does not, or if you would like to manually download the content, visit the game page In your Library from the Home Menu
Highlight "Related Items", scroll over to "My Add-Ons" and press X
Here you can choose the items to manually download to your console
How to redeem a digital code on the PlayStation Store Website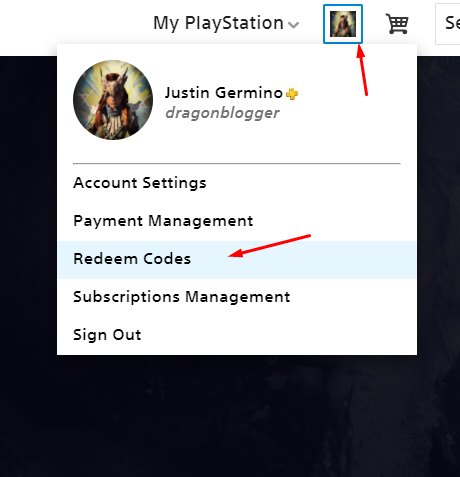 Click on the Profile Pic
Click on redeem code
enter the 12 digit game code or gift card code
How to redeem a digital game code on the Xbox One or Microsoft Store
Highlight and select "Use a Code".
If prompted, sign in
Enter your code when prompted and then select Next to confirm
Alternatively you can just go to Microsoft account | Redeem from a PC and redeem your Xbox Gift Card or Game Key there as well.  You can also redeem Microsoft Store games for PC there as well.
How to redeem a digital code on the Nintendo Switch
Choose which account you want to use
Choose "Enter Code" which is on the left side of screen.
Input the 16-character game code. Any letters and symbols not used with prepaid codes (i.e. O, I, Z, commas, hyphens, etc.) will be disabled from the on-screen keyboard so ignore them.
Select "Send" to confirm. The game will begin downloading once the code is confirmed. The game icon will appear on the HOME menu, with a download status bar. The status bar will disappear once the download is complete
How to redeem your digital game code on Steam aka. Activate a Product on Steam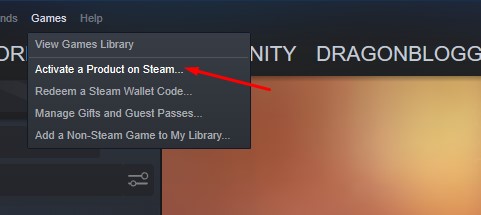 In Steam, along the top menu bar select the Games menu next to Help
Then simply select the Activate a Product on Steam
Click next through a windows and enter the 15-digit redeem code. This will activate your digital game key and then it will ask you to start the installation of the game you just redeemed.
How to redeem your Epic Store Game Key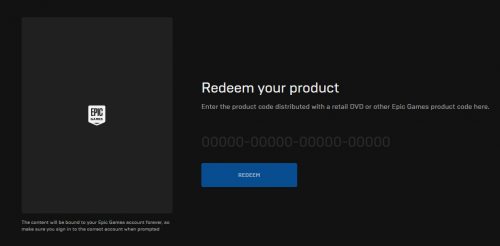 Log into your Epic Store Account
Click on your profile > redeem code or you can simply visit Redeem Key page directly
Enter your Epic Digital Game Key
Install game
How to Redeem your GOG Game Key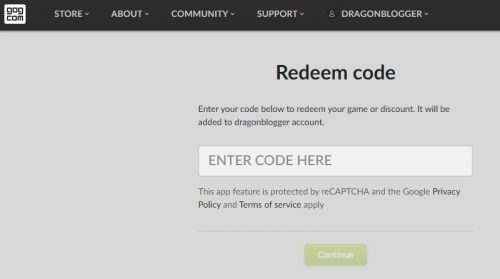 Log into your GOG account
Hover over your profile > click redeem a code or visit redeem page directly
Download and install GOG Galaxy if it isn't installed
Install game
How to Redeem a Blizzard Game Key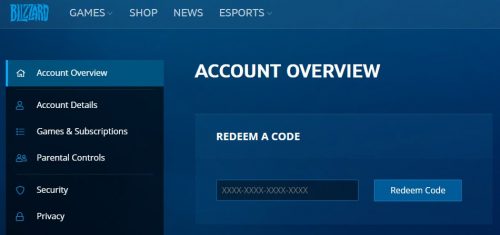 Log into your Blizzard/Activision Account
Go to Account Overview
Enter the Redeem code in center of screen and click redeem
install Blizzard App client
install game
How to Redeem an EA / Origin Game Key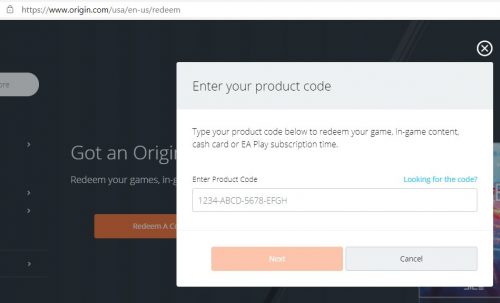 Visit Origin Redeem Code Page
Click Redeem Code
Login with your EA Account
Enter Game Key
Install Game Client
Install Game
Redeem a Uplay Game Key – Ubisoft Connect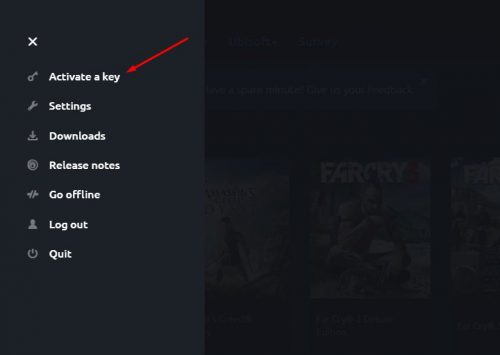 If you are new to Ubisoft Connect please DOWNLOAD THE CLIENT and CREATE AN ACCOUNT.
Open the Ubisoft Connect Desktop App and log in.

Select the lines icon in the top left of the Ubisoft Connect window.
 Select Activate a key.
 Enter your key in the Activation Code field.
 Choose Activate. This will activate the game on your Ubisoft account.
How to redeem a digital code on the Xbox 360
You can redeem the code on www.Xbox.com or in the Xbox 360 Dashboard.
Redeeming codes on www.xbox.com
Open the web browser and navigate to xbox.com
Sign into your Xbox Live Profile
Once the page is loaded, find and select the 'Redeem Code' button about half way down the page on the left side. This is under the user created Avatar
If needed, proceed through the next few windows to setup the billing information for your account
Enter the 25-digit GFWL code in the 'Redeem Code' field
Proceed to download the DLC
Redeeming codes in the Xbox 360 interface
Turn on the Xbox and sign into a profile
Press the guide button on the controller
Navigate left to the Marketplace tab and select the 'Redeem Code' button
Enter the 25-digit code and select download to obtain your DLC
How do redeem a digital code on the Playstation 3
The code can be redeemed in the Playstation interface (XMB menu)
Redeeming codes on the Playstation 3 interface (XMB menu)
Start up the PS3 and log into the PSN account
Navigate to the Playstation Network XMB menu
Select Account Information
Select Redeem Code and enter the code