Sleep is one of the most important activities throughout our life. According to National Heart, Lung and Blood institute, we can protect our mental health, physical health by having enough quality sleeps. A sudden awake at night can totally ruin our sleep. It is about the time for us to come up with a device protecting our sleep. That is what we are going to showcase you today, the Ezona Sleep Headphones Mask.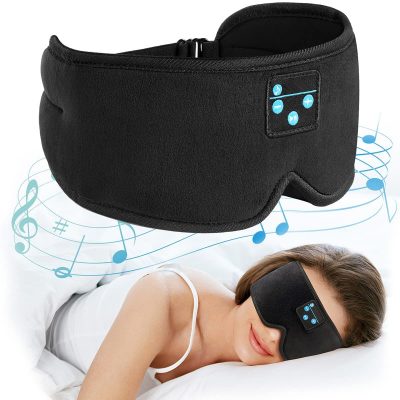 What is the Sleep Headphone Mask?
Sleep headphone mask is technically a sleeping mask that users can use as a headphone. Users don't have to use the headphone function while they are sleeping. Indeed, they can just use it as sleeping mask only. There is not a lot of difference in weight between a normal sleep mask and the one with Bluetooth headphone. Indeed, the Ezona only weighs at 4.4 ounce, which will not cause any inconvenience for users during their sleep.
The Ezona's advantages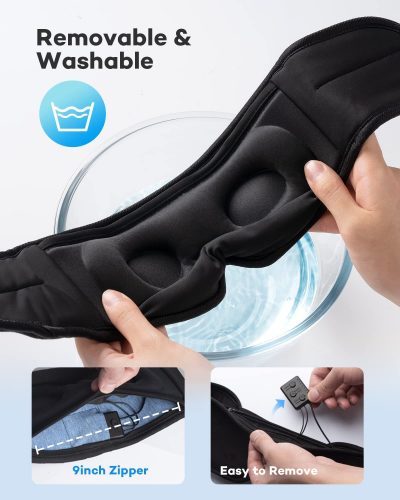 It is understandable for potential customers to have a lot of doubts about this innovative product. They usually wonder if they will feel any pressure on the eyes while wearing the mask. Fortunately, thanks to the ergonomic concept, the Ezona sleeping mask comes with the unique 3d Contour Design. Not only does this make your eyes feel comfortable, but also it effectively blocks all the lights. Your eyes can also freely blink while you have the mask on.
One thing I appreciate the most is how much thoughts and love that the Ezona's design team invested into this product. There are so many small but useful details that come with the sleep mask. First, it has the unique nose baffle design, which can easily fit your nose perfectly. In addition to that, the device also has an adjustable strap band. This will help users to adjust the left of the strap to the most comfortable position for their heads. The head size of the 20-28 inches will not have any discomfort while using this mask. That is the reason why it is a one size fits all mask.
The most innovative technology on this device is the wireless 5.0 technology. It offers stable connectivity and smooth transmission in high speed. At the same time, it can support up to 45 feet wireless range. It also has a built-in microphone and volume control. Thanks to these buttons, users can easily have a hand-free phone call conversation. They can also have full control for the music without using the phone.
The best part about these speakers is its comfortable design. Thanks to the ultra-thin flat speakers, users won't native any difference while wearing this mask and sleeping on the side. It will not press against the ears either. In my opinion, this is one of the most beneficial selling points comparing to the sleeping earplugs. Even though they are easy to use, but they can get very painful for side sleepers. Moreover, they are easy to fall out as well. Why do you have to settle such discomfort?
To this point, you can probably guess the wireless speakers are my most favorite feature. Not only because of their comfortability, but also because of how advanced they are. With one charge, they offer up to 12 hours of playing time. It does not take that long to fully charge the device either. Usually, a charge will not take more than 2.5 hours. The Bluetooth feature is user-friendly as well. With four simple steps, you can connect the wireless speakers to any Bluetooth enabled device. Finally, you can dissemble the device out of the mask. This will help you wash and clean the mask just like a normal cloth one.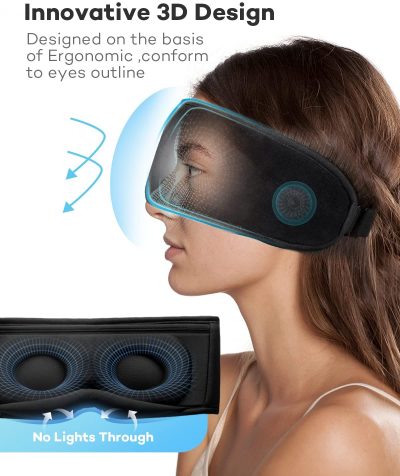 Final words
If you are having trouble in blocking all the noise for your sleep, or from your significant others, you don't have to look no more. The Ezona Sleep Headphone mask will guarantee blocks all the distracted noise, and the lights as well. On top of that, with all the equipped convenient features, it will improve the sleep quality for sure. Have a sweet dream with the Ezona Sleep Headphone Mask.
You can buy the product at this link.