I was up against a deadline and did not get a chance to finish my review of the MeCam X Action Camera, so this is merely an initial thoughts and unboxing post showing some features of the camera while I take more time to do a thorough and full review. The MeCam X Action Camera is an alternative and competitor to other Action Camera's (yeah, you know the brand) and is in fact fully compatible with all accessories for that other well known brand of Action camera.
First what you get in the box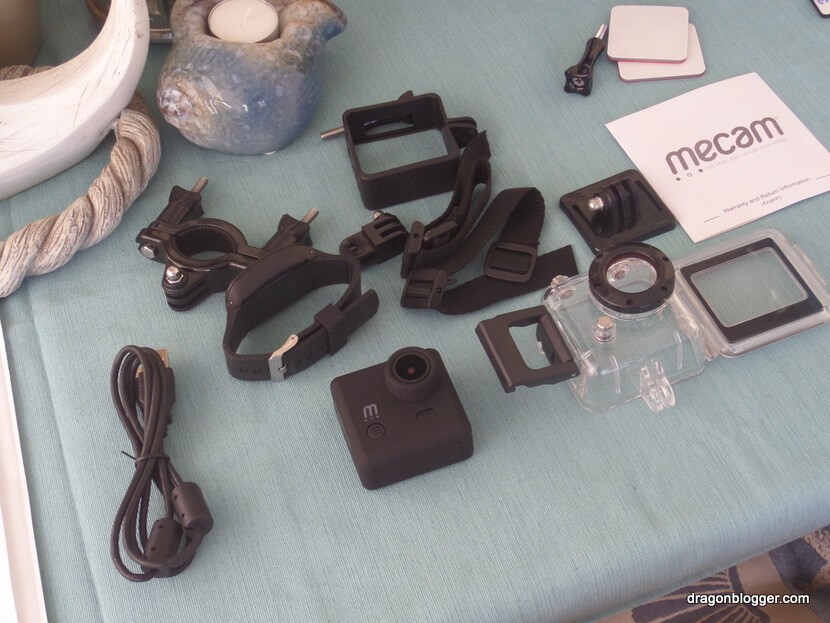 You get the camera, waterproof case, wrist remote, USB Cable, Bike Mount, 2 Helmet Straps, Knuckle, 2 Bolts, 3 Adhesive Pads and a curved mount.  I do wish they included a hand grip with the camera, but this was something you can easily pick up as a second accessory.
The action camera itself is very small and has a 2″ LCD Screen on the back.  It houses an SD Card for you to record your media, and it sports a micro USB and a full HDMI port.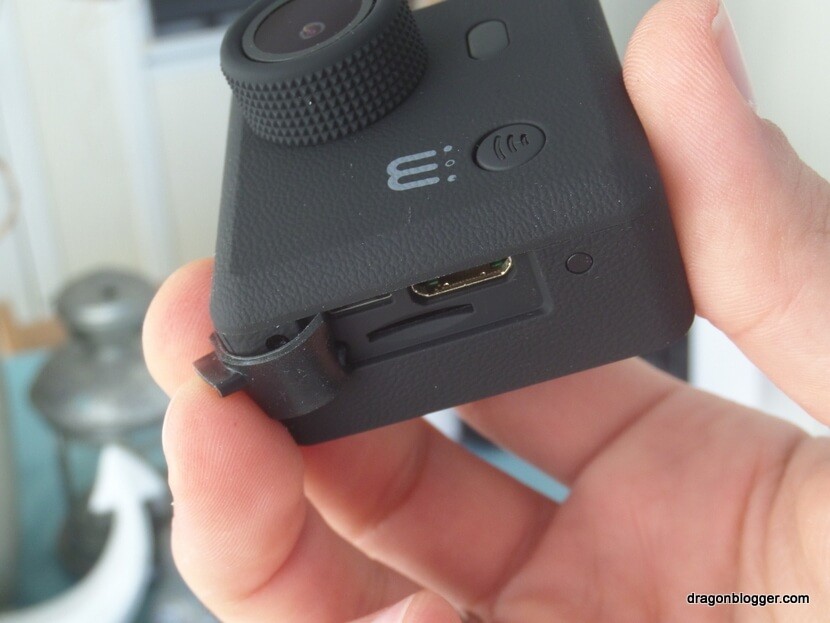 The top of the camera merely has the power button and the record button, which doubles as the picture button if you just want to take stills.  The MeCam X records in full 1080p at 30fps, but can also record in 720p at up to 60fps if desired.  It has time lapse features too which I will test in my full review.
The camera is 5MP and the photos are in JPG while the movie are in .MOV format from the few recordings I did take so far.  The Action Cam from MeCam X promises 2-3 hours of battery life which I will have to test as well.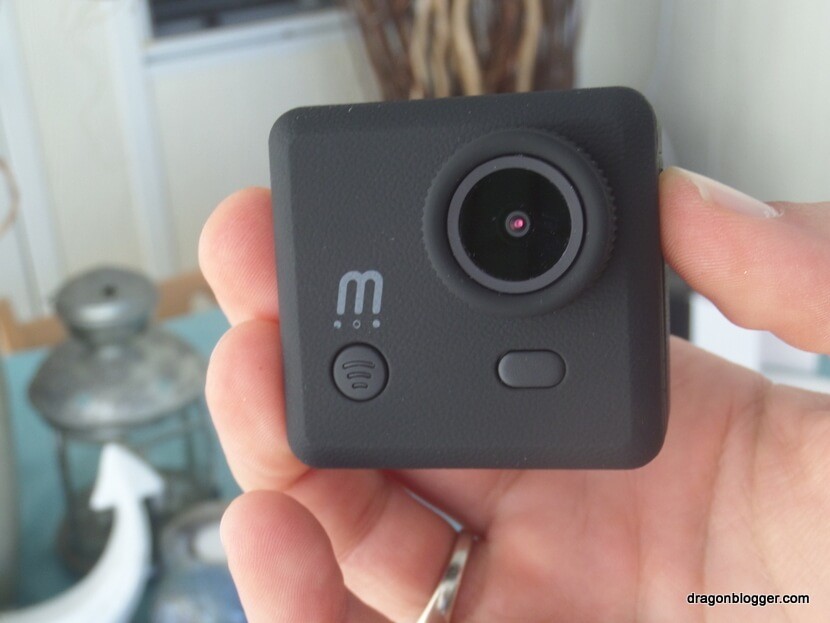 The MeCam X Action Camera also sports pairing via Wi-Fi with your iOS or Android device so that you can mount the device on your helmet or other attachment and see what the camera sees as well as starting and stopping the MeCam X from your mobile app.  The remote wrist watch also works well for starting and stopping the recording, but early tests show that if you can't see the LCD screen, you have no way to confirm the button was recognized and it started recording.

The MeCam X Waterproof Case promises waterproof up to 30M in depth, but of course if you do take this thing to a lake or ocean scuba diving you may want to buy a line cord or something to prevent losing it if dropped.  I am also going to test a Buoy attachment for the MeCam X in a future review as well.
Now, I didn't do too much waterproof testing yet, but I did manage in my unboxing/initial recording tests to drop the thing in a large bowl of water while the camera was running and you can watch the video below.

✅Looking for an Action Camera but not sold on this one? Check out Lustre round up of the best Action Camera's at various price points