Welcome back folks! Are you already getting into the "holiday buying spirit", like so many others around the world are? Are you a gamer or know someone who is? Looking to snag up some awesome PC gaming deals, by chance? Well the action continues, this time over at Bundle Stars! Starting off, we have an AWESOME flash sale still running (for roughly 1 more day, so hurry if you want in on it!) – Injustice: Gods Among Us Ultimate Edition… a WHOPPING 80% off!!! That's right, folks, it's currently sporting a $3.99 USD price tag, which is practically unheard-of for such a great game! If you don't yet know anything about this game, to start off it's made by the same fine folks who have brought us the Mortal Kombat series for all of these great many years. It even uses the same game engine as the most recent Mortal Kombat game, in case you weren't aware.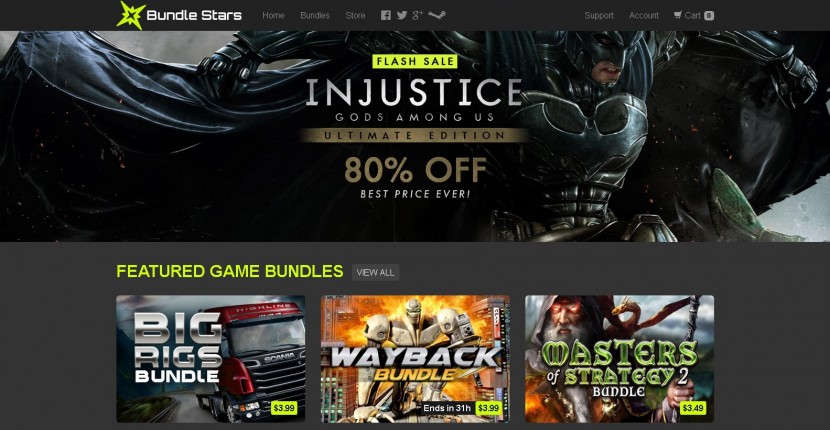 As you can clearly see, there are even some great bundle deals going on as well. It is Bundle Stars, after all. ;)
Injustice isn't the only killer deal going on, however – and it truly would be an injustice to the others if I weren't to mention them. From Mortal Kombat Komplete Edition @ $4.99 USD, to Lego Harry Potter,  Years 1-4 & Years 5-7, at a whopping $4.99 USD each, Gauntlet @ $9.99 USD (even a 4-pack for a meager $29.99 USD – a "buy-3-get-1-free" deal) and even Scribblenauts Unlimited at $4.99 USD as well. There are even some games as low as $1.00 USD! This sale is going really well so far, but as with all other great things, it won't last forever.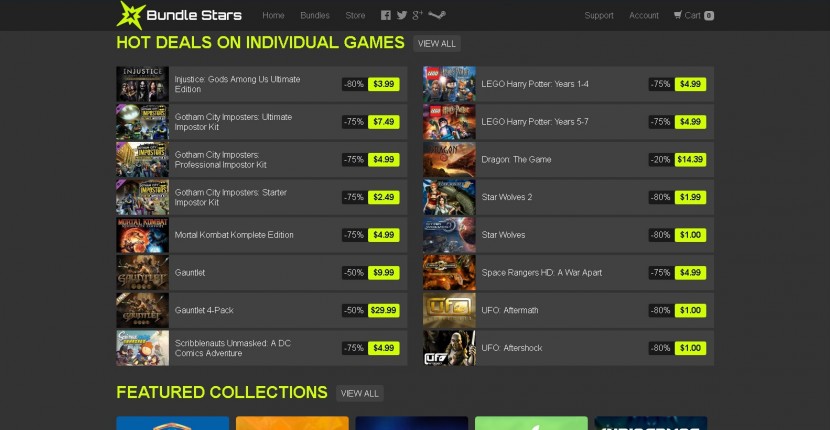 Well, that's it for now folks, but I'll be keeping an eye out for other great deals like this. I've accounts in many different places, so I see deals pop up like crazy. In the meantime, it truly would be an injustice to miss out on these great deals, so if you can afford to get something(s) there, I say go for it! If you do, please comment below, and tell us what all you got, whether it's a gift or for yourself (if you want to, of course), etc.
For the time being, this is Ronald DMNKLR Smith (feel free to add me on Steam) bringing you another epic PC gaming price alert, and looking forward to bringing you even more! Until next time folks, remember that I want to know what you want to know about. Have a blessed day!