We are influencers and brand affiliates.  This post contains affiliate links, most which go to Amazon and are Geo-Affiliate links to nearest Amazon store.
People can have variable reactions if Instagram didn't tell them the number of Likes a certain post received. It's actually an experiment by Instagram to hide Like counts, which they're doing in Canada. Someone creating a post will usually open the Likers window to get an overview of whoever hearted their post. According to the app's head Adam Mosseri, the profile has been redesigned so follower counts are less noticeable.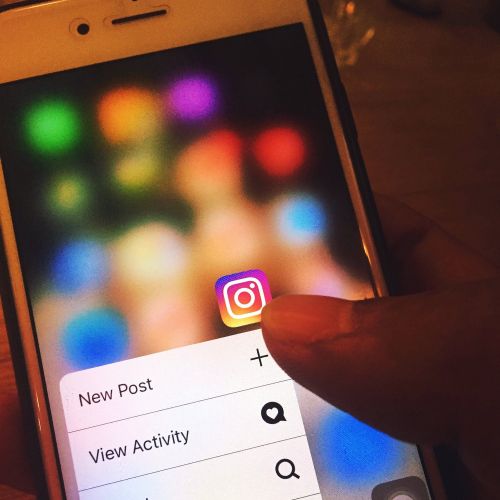 The Instagram algorithm will still influence the Like totals as to how it was posted in the feed. If implemented, the app will refocus on expressing oneself rather than getting more popularity. Users then will have no need to remove photos or videos due to having fewer likes or resort to their Finsta account for authentic yet imperfect posts. This will create lesser competition among friends and influencers, who don't know much of the Likes. Users will have the freedom to post anything as they're no longer battling for Like counts.
The test is currently running in Canada where total number of Likes on photos and videos were removed. Why it's done only in Canada is for having the most thriving community with highly social and tech savvy people. An Instagram spokesperson says that it wants its users to focus more on what's posted, rather than noticing the number of Likes given. The modification has been announced in relation to Facebook's F8 conference.
However, it has grown a major concern among influencers with paid promotions and sponsored content. The number of Likes in their post is their basis for the popularity and success of their business. However, it calls for no worries as it has been considered in the new and better Instagram app.
To Help Stop Bullying
In the F8 conference, Mosseri declares it wants to stop bullying within the site. New Instagram features have been tested to make it less toxic and hateful. It includes a "nudge" feature to warn users their comment is offending. It should address the stop of bullying long before it happens. The "away mode" will allow users to take a break from Instagram if they need to be away and without having to remove their account. "Manage interactions" will make users limit their interaction with unwanted people and have no need to block them from their account. They can still comment on posts these people make.
Ever since the departure of founders Mike Krieger and Kevin Systrom, Instagram has added new features to minimize envy and inauthenticity in social media sites. Systrom launched the Instagram stories for users to showcase unpolished looks of their lives without creating feedback. He also initiated the "activity dashboard" where users can check the number of times they had activities on Instagram. The "you're all caught up" warning will tell users they have seen all recent posts and stop scrolling.
In a 2013 study, Facebook discovered that its site can have envy-causing situations, which are toxic for many of its users. Instagram even feared it will likely experience the same sentiments; hence, the need to hide Likes to avoid judging others.Fortunately, you can see how popular the user is with its followers too. Which is why more people tending to increase their followers to gain more popularity. Thought you can always buy followers. There is information all over the web that lets you know how to buy followers. In addition, if you are a Hispanic influencer or vlogger, you are definitely crazy about it. Want to learn how to buy instagram followers in Spanish? Get yourself Hispanic followers immediately and increase your level of popularity.
We are influencers and brand affiliates.  This post contains affiliate links, most which go to Amazon and are Geo-Affiliate links to nearest Amazon store.
I am interested in all things technology, especially automation, robotics and tech that helps change how society will live in the future.