It has been seven months since the best iPhone that Apple has ever made was released last November. The iPhone 12 has a sleek line up of four ultra fast and super capable smartphones, the iPhone 12, the iPhone 12 Mini, the iPhone 12 Pro, and the iPhone 12 Pro Max.
It is already known that the iPhone 12 Pro Max, being the most high-end among the four devices, is an amazing smartphone because of its vibrant and sizable XDR OLED screen, super fast A14 Bionic chip, and great battery life powered by a 3687mAh Li-Ion.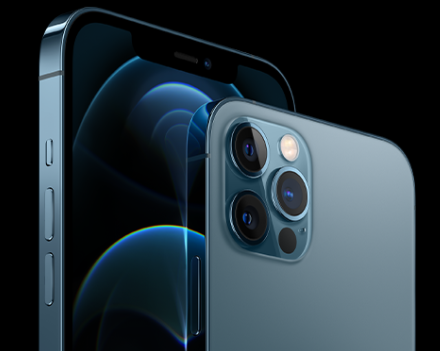 But what about its camera? Here is a detailed description of the iPhone 12 Pro Max camera specs and all the things that you have to expect from its performance:
1) Highly capable cameras
On its front, it has a 12 MP f/2.2 wide lens and a SL 3D lens for depth and biometric sensors. On its rear, it has four sensors: a wide lens at 12 MP f/1.6; an ultrawide lens at 12 MP f/2.4; a telephoto lens at 12 MP f/2.2; and a TOF 3D LiDAR scanner for depth and night photography. Its cameras are enabled with Deep Fusion for extreme quality images and videos and with Apple ProRAW which allows the user to shoot RAW images.
2) HDR and Dolby Vision
Its dual selfie camera can shoot HDR photos and videos on 4K @ 24/30/60 frames per second and on 1080p @ 30/60/120 frames per second. Its quad rear camera can also shoot HDR photos and videos at 10-bit HDR on 4K @ 24/30/60 frames per second and on 1080p @ 30/60/120/240 frames per second. It can also shoot Dolby Vision HDR videos for up to 60 frames per second.
3) Image stabilization
Its front camera is enabled with gyro-EIS which stabilizes image capture and video shoot to produce ultra smooth visuals. Its rear cameras are equipped with sensor-shift stabilization that extremely stabilizes the resulting images and videos that are shot even in harshly moving conditions.
4) Zoom capabilities
The quad camera setup of the iPhone 12 Pro Max has 2.5x optical zoom in, 2x optical zoom out, and 5x optical zoom range. Meanwhile, its digital zoom is up to 12x.
5) Night mode
All cameras of the iPhone 12 Pro Max can shoot night mode photos, which are extremely useful in dark settings or at night as they are able to capture beautiful results. The LiDAR scanner at the rear significantly enhances the quality of night mode shots taken by the rear cameras.
6) Portrait mode
Its cameras take portrait mode to the next level with its advanced depth control and bokeh effect. Its portrait lighting also features six effects: studio, natural, stage, contour, stage mono, and high-key mono.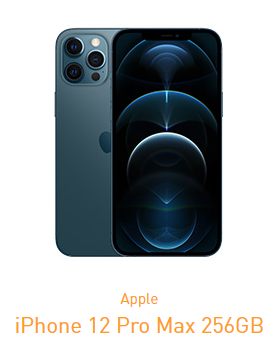 7) Rich in important features
The other important features of the iPhone 12 Pro Max cameras include the following: panorama mode for up to 63 MP; a brighter True Tone flash equipped with Slow Sync; wide colors for Live Photos and regular photos; lens cover made of sapphire crystal; lens correction; image geotagging; efficient red-eye correction; burst mode; and resulting formats whether JPEG or HEIF depending on the user's choice.