So for the past few weeks I have been using the Jeecoo G03 Wireless Gaming headset for both my streams and audio recording and playing games.  I have to say I love having the freedom of a wireless headset and I was immensely pleased with the quality of the microphone and earcup for this headset which cost half as much as my Logitech G Pro X, even without Nvidia Broadcast software doing background noise removal the microphone on the Jeecoo G03 really sounded pretty good for the price range.  The earcups are thick, padded and very comfortable and the fact you can use the headset wired with a 3.5mm jack or wireless with the USB dongle was another great future.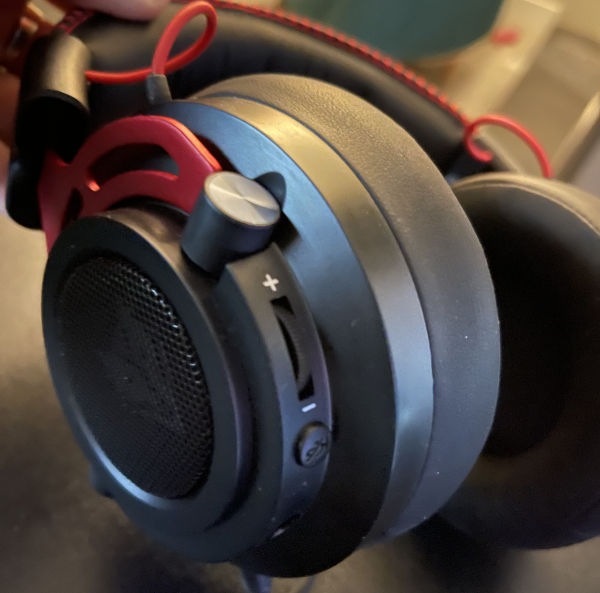 I found the earcups on the Jeecoo G03 to be much more comfortable (and larger) than the earcups on the Sony Pulse 3D Wireless headphones, but you trade off not being able to support the 3D sound on the Pulse headphones, so while the headset works great for both PC and PS5, if you want the 3D Sound from PlayStation 5 you will need to use the Pulse headphones for it.  For the PC, it was more than ideal for listening to Spotify or watching Amazon Prime or Bofuri on Funimation while I was blogging, or for playing Elite: Dangerous or NiER: Replicant when I had some free time.
The volume dial on the headset works well and it can get extremely loud, there is the on/off button a mic mute button. Note the little green LED near the mic mute button goes off when you have it muted, but it would have been nice to tell if the microphone was off via a more prominent light on the ear cup itself would be my only area of improvement.
Check out the Unboxing and Review of the Jeecoo G03 Wireless Gaming Headset
Enter for your Chance to Win the Jeecoo Wireless Gaming Headset
Enter to win the Jeecoo G03 Wireless Gaming Headset