We are influencers and brand affiliates.  This post contains affiliate links, most which go to Amazon and are Geo-Affiliate links to nearest Amazon store.
Apple has become a household name across the globe due to its iPhone and not because of many other products which the mega-giant has introduced since the 1970s. There have been really tough times on the company especially in the late 1990s but then eventually the company managed to overcome all obstacles and that was only possible due to its iPhone. The first iPhone was launched in 2007 and dropped tons of jaws because it was well ahead of the mobile phones of that era. iPhone had the basic technology and research as the worked more than a decade ago on PalmPilot which was a handheld pads device. But 3G networks supported Apple's idea to launch the iPhone. Probably the first mass-produced mobile phone without any numeric keypad and jaw-dropping features. But that was the start.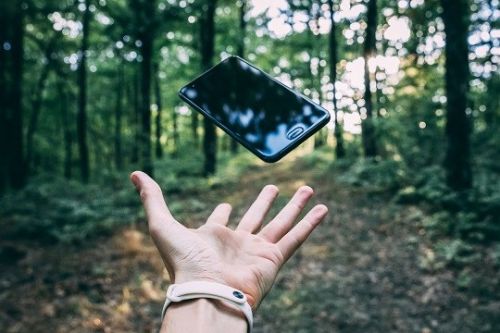 When Apple launched its iPhone Samsung and other mobile phone manufacturers were nowhere to be seen in the arena of smartphones but now over time, things have changed massively. Other operators from Asia such as Samsung and Huawei have invested massively in developing new technologies and have surpassed Apples iPhone on several fronts. For instance, when it comes to Screens, Samsung has been offering edge to edge screen for quite a few years and introduced OLED technology which it markets as AMOLED since Samsung S6 here as Apple just reached that milestone in its new iPhone X series. The same is the case with the camera and sound technologies.
Until 2017, Apple was on the right track but after that everything started going slow and the biggest reason for that is the fact that all other manufacturers spent a huge amount of money and time on research and development and eventually started offering products which were much more stylish and were much superior in offering better user experience. Especially Samsung managed to offer the wow factor in all of its mobile phones. Whereas if we look at the iPhone, there has not been any remarkable change in the design since the launch of iPhone 6. Apple fans were having a lot of expectations from iPhone X but the mobile phone did not have any wow factor and was not able to capture a huge amount of market share. There are several manufacturing defects related to iPhone as well which have appeared in the past and have impacted the brand image of the mobile phone. For instance, iPhone 6 plus and iPhone 6s Plus along with iPhone 7 plus have a very soft housing which lets the mobile phone get a bent and it most of the time impacts the functionality of the mobile phone because if the motherboard gets damaged it can't get fixed. That's why when you sell iPhone 7 Plus, it's tested for bents and if there is any bent mobile phone recycling companies do not buy it.
Future of iPhone
As of now Samsung and Huawei are taking the lead and many iPhone fans are moving away from Apple. One of the prominent indicators is the fact that in January 2019 Apple announced a massive decline in sales and also announced that from now onwards it won't share its mobile phones sale data. Since 2018, Apple has lost more than 20% of its share price which has bought the company valuation down from a trillion-dollar company to an 800 Billion dollar company. The share price will keep on down shortly because 5G mobile phones have started taking over the mobile phone industry by storm but Apple has yet to announce its first 5G mobile phone. But there is news that Apples next iPhone which is expected to be launched in September 2020 will defiantly have a wow factor as Apple will be the first company to introduce wireless charging and the mobile phone will also be equipped with a 5G modem making the iPhone exceed iPhone fans expectations. Once the mobile phone benefits from fast wireless charging, it would be much easier for Apple to make the iPhone a real waterproof mobile phone. Despite all these new technological innovations Apple has to work on design because Samsung and other brands such as Huawei have been working hard to develop aesthetically better-looking mobile phones. So, the future of iPhone seems to be bright but that's just one side of the story let's see what Samsung is preparing for the New Year and whether it maintains the lead in offering innovation.  There is another speculation that soon Apple will only start focusing only on rich people who are willing to buy a mobile phone over $1000.
We are influencers and brand affiliates.  This post contains affiliate links, most which go to Amazon and are Geo-Affiliate links to nearest Amazon store.
I am interested in all things technology, especially automation, robotics and tech that helps change how society will live in the future.