We are influencers and brand affiliates.  This post contains affiliate links, most which go to Amazon and are Geo-Affiliate links to nearest Amazon store.
Multiplayer games have evolved to become one of the most played genres in the video games industry. Although the genre has been around since the invention of video games. Multiplayer games, for the most part, rose from the non-networked two-player games like Tennis for Two in the past to the single-system gaming we use today.
One of the biggest factors that led to the surge of online multiplayer game popularity is internet connectivity. As our internet connection becomes faster and stronger, access to online multiplayer games also becomes easier not to mention more convenient to everyone. Especially those who owns a smartphone.
Speaking of smartphones, the advancement of this palm-sized computer has also made online multiplayer games even more popular than it was before. Although smartphone gaming is mostly considered by purists as true gaming, there is no denying that this type of gaming is slowly rising to become one of the biggest in the industry. Most of it is due to the infamous Freemium model used by most games on the platform.
The Freemium Model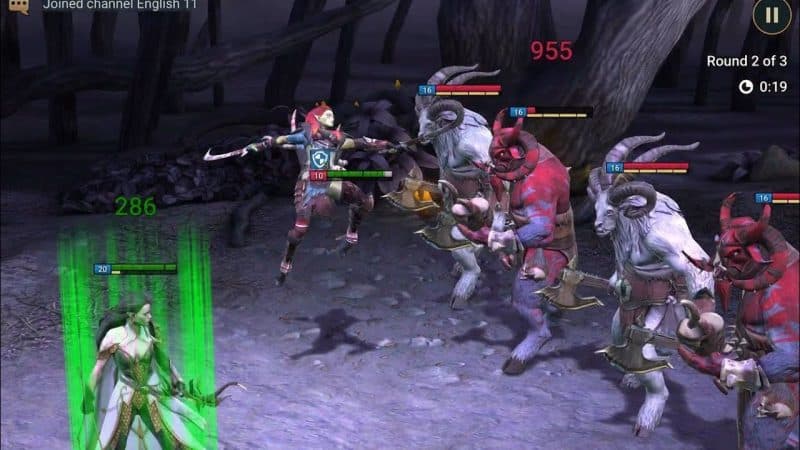 Freemium, for the most part, makes online mobile video games accessible. Due to the fact that anyone can download and tryout the game as long as they have a mobile device. Another unique thing about this model is that it provides instant gratification, especially for new players. Starting a new online multiplayer game on mobile is without trouble one of the most gratifying moments in mobile gaming. This lures the player into playing the game for hours until they reach a specific paywall in the form of micro transactions. As mobile video games become more and more advanced so does the monetization scheme.
With that said, as more online multiplayer mobile games become available in the market, this Freemium model also becomes less popular with the developers. In fact, some developers only apply these schemes on cosmetic items rather than actual in-game items like weapons, armors, and abilities. In addition, online multiplayer games also employ the use of ads for monetization, which is a great improvement since this type of structure eliminates the pay-to-win mechanics commonly seen in these types of games.
In other words, as much as we would want to deny it, online multiplayer games are slowly becoming a genre worthy of competitive skill-based gameplay. In fact, some games already make use of the farming-for-resources mechanics seen some of the most iconic PC games. Mobile Legends and PUBG mobile, for example, are already using the ad-revenue model in place of the pay-to-win structure. Nevertheless, as mentioned before, you need to have patience, skills, serious farming abilities and a strong battery to do this on mobile.
Playing Mobile Games on PC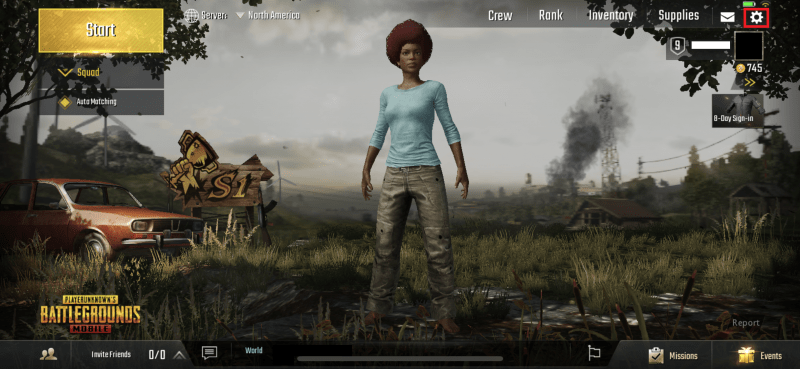 You see, as much as we want to play online mobile games on our smartphones, there are some sacrifices that we need to make just to make it work which are in the form of battery and performance
of the device. Now if you are one of those gamers who are hooked by one of these competitive online multiplayer games, then, you had better make sure that your device is up to it unless you are willing to play these games on PC.
As easy as it may sound, playing mobile games on PC can sometimes be a pain because of the high demand made by third-party emulators. Bluestacks for example, consumes a hefty amount of RAM when running. Although the emulator works well, you will just be transferring the device performance issues from your phone to your PC. Other emulators like the one from Android Studio, on the other hand, comes with complicated or rather intricate setup instructions for you to enjoy mobile games on your PC. However, do not lose hope, as there are still other ways to play mobile games on PC besides third party emulators.
A new way to play online multiplayer games for PC involves using the same structure used by browser games. Unlike third-party emulators, this unique technology allows you to play and download entire mobile game versions straight to your PC. The best part is that it doesn't unload as many resources to your pc as third-party emulators do.
This results in a seamless gaming experience that's more solid and faster than most emulators. One example of a platform that uses this technology is Games LOL. This new and improved platform comes with its own play store that allows you to point and click on the mobile games you need to download and play on your PC.
To that end, playing mobile games on the PC is definitely worth it for those who do not want to sacrifice the performance or battery of the smartphone. All you need is the right platform to do it and you should be good to go. The best part is that you can experience games without the hassles of region restrictions. So if you are into competitive online multiplayer gaming, why don't you give playing mobile games on PC a try sometimes?
About the Author
Jonathan J Kingston is a video game enthusiast, gamer, and a veteran video game news writer for Games.lol. He spends his free time hunting for free video game sites and testing their reliability.
We are influencers and brand affiliates.  This post contains affiliate links, most which go to Amazon and are Geo-Affiliate links to nearest Amazon store.
This is the Dragon Blogger Guest Bloggers account for author's who want to submit articles and only have credit in the post instead of having to manage their own WordPress profile.