Honestly the miniaturization of technology never ceases to astound me and this becomes ever more real with the Meegopad T03 PRO which is an entire Windows Tablet PC in the form factor of a small USB stick.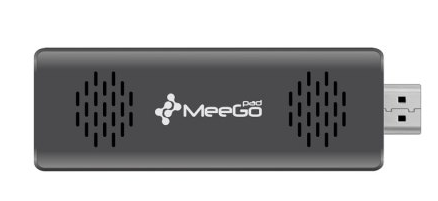 This device which draws only 15 watts of power delivers amazing performance for it's size and price.  It sports full Windows 10 Operating System and includes 2GB of RAM and 32GB of EMMC Storage. It supports a MicroSD card for up to 128GB of additional storage via SD Card, but also has a full USB 3.0 port so you can plug in an external drive or any other USB device as well.  It has 2 MicroUSB ports, one for powering the device and Bluetooth 4.0 so you can pair any wireless mouse/keyboard that is Bluetooth compatible if you don't want to waste the USB port for a wireless keyboard/mouse combo that uses a receiver using up the USB port.
The Meegopad T03 Pro sports the surprisingly powerful Intel Cherry Trail X5-Z8300 which can hit up to 1.84Ghz, and has Intel's Gen 8 Graphics for the latest in premium able to output 4K and play more games than you would think on it.  You also get Wi-Fi B/G/N though would be nice to see Wireless A/C in these devices at some point in the future.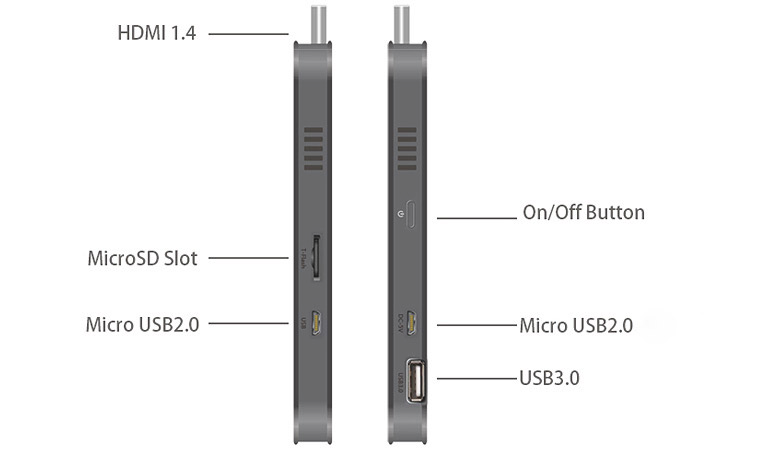 So really what you are getting as a fully capable Windows 10 computer for the price of a Roku 4 almost, literally anything you can do with a PC except super graphics intensive games and 3D rendering you can pretty much do with this Meegopad T03 PRO.  You need to host all your video content on your TV, add a 2nd or 3rd PC to your home, let your kids turn the living room TV into a PC that they can do their homework on, watch YouTube, play Steam games, this system will run it and you can play on it.
If you have a spare TV in your house with an HDMI input, why not use the Meegopad T03 Pro to turn in into a PC for someone to use, the ability to watch anything online via web browser, gives it an edge up over a more restrictive VOD box anyway.
Pick up the Meegopad T03 Pro for $105.96 on Gearbest.com now and get Free Shipping Worldwide.
Need a Bluetooth Keyboard/Touchpad to pair with it, pick up this one for just $14.08 too!