We are influencers and brand affiliates.  This post contains affiliate links, most which go to Amazon and are Geo-Affiliate links to nearest Amazon store.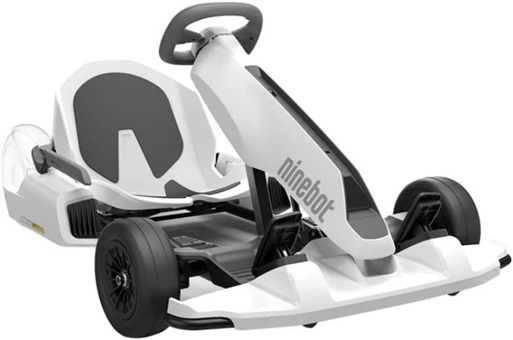 Go Karting fan? Surely the Segway Ninebot is one of the best versions
If you have a child, the idea that he can drive a car will surely seem interesting to you, although you know that children cannot get a license until they reach the age of majority, so you will have to look for a new solution. Fortunately, there are cars designed so that not only children can have fun, but also adults, so, that sounds like a much more fun idea if you think about it. Having fun with children using a car that they can also drive is something that will surely offer you hours of fun, so what are you waiting for to try these types of products? I mean exactly the Go Karting, basically, it is a car like those of "Mario Kart", so, that's a good start.
Go Karting cars offer you the possibility that you can drive in a much more fun way, but at the same time safe, so most models and brands are designed so that children and adults can use them. There are dozens of models and brands, so choosing the best one can be a difficult task. Before buying a Go Karting make sure it offers good speed otherwise it might not be so fun. Another aspect to consider is the weight it can support, the Go Karting is a small vehicle, so, expect that it can support a maximum weight of 200 pounds.
The Segway Ninebot is probably the most popular Go Karting you can buy, not only because it has a modern design, but also because of the smart features it can offer, allowing children and adults to have fun in a fun and safe way. Below, discover the most interesting features of this product.
Features of the Segway Ninebot
Modern and safe design
The main feature of the Segway Ninebot is that built to ensure the best safety standards, making it completely safe for children and adults to use. Designed to successfully overcome slopes of up to 15°, even using the recommended maximum weight you can reach the maximum speed, this thing is amazing. It is also designed so that children and adults between 4'3″ to 6'5″ can use it in a comfortable way. It has IP54 waterproof so you can use it even during light rain.
Fast and powerful
The Segway Ninebot can reach a speed of 10mph (in the basic version) and more than 23mph in the more expensive version, so how fast do you want to go? The basic version includes a dual motor and a battery that allows you to drive continuously for up to 13.7 miles, which should be enough to enjoy with your kids. I would say that, if you plan to give this as a gift to your children, then you should know which model to choose, if you think they will use it close to home and under your supervision, then I would say the basic version in what you need, but if you also want to get one to enjoy with them, then you could get the most expensive version.
You can limit the speed
If you are worried about children driving at full speed using the Segway Ninebot, then that should not be a problem, using the "Segway" application you can monitor and adjust the speed limits so that children can drive safely. You can also self-diagnose the Segway Ninebot and even activate the anti-theft function. The app is useful as it allows you to keep the car updated.
We are influencers and brand affiliates.  This post contains affiliate links, most which go to Amazon and are Geo-Affiliate links to nearest Amazon store.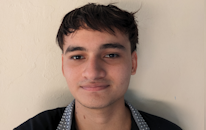 My name is Joel! I love to read, I go to university like most people my age.
In my free time I usually train boxing, I love music, I also know how to play the guitar and the harmonica.