Intro
The one thing that is missing in most smart TV boxes is a good remote. Well, Jelly Comb has fixed that for us. A week back they sent me their new Mini Bluetooth keyboard. This keyboard is fully rechargeable.  So there is no fumbling to find new batteries in a hurry. In the package you get the keyboard, charging cord, and user manual.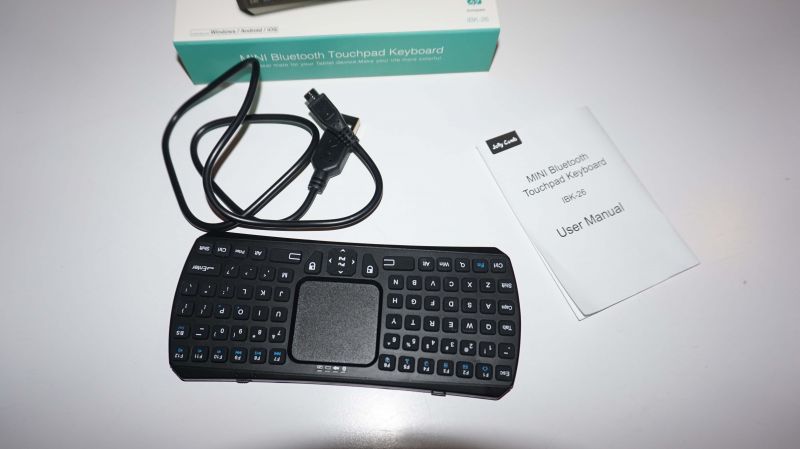 As you can see the Jelly Comb mini Bluetooth keyboard is small. It is also divided in two halves with a touchpad in the middle. They do call this a standard QWERTY keyboard layout. Let me give you a close up of the keys.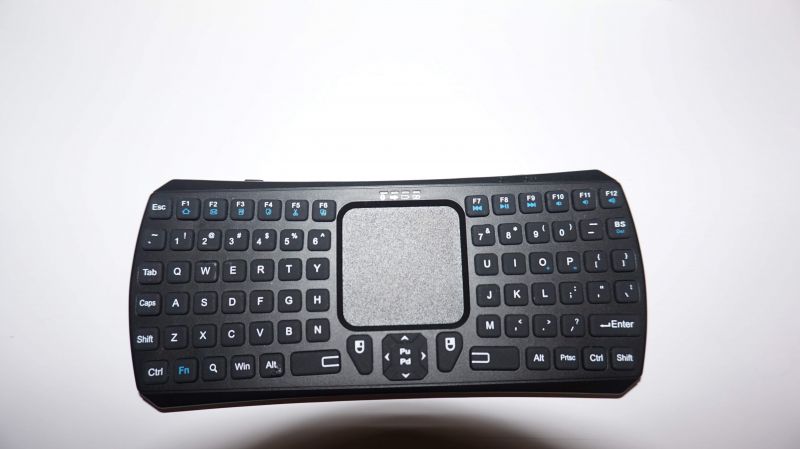 You can turn off the touch pad if you want. The space bar is split in two also so you can hit it with either hand. The keyboard it self is rather light and very skinny.
Check Out My Unboxing of the Jelly Comb Mini Bluetooth Keyboard Here
On the top of the keyboard is the power button and the Bluetooth button. The bottom of the keyboard has the charging port. On the very back is Jelly Combs logo.