We are influencers and brand affiliates.  This post contains affiliate links, most which go to Amazon and are Geo-Affiliate links to nearest Amazon store.
You don't need to be a diehard racing games fan to enjoy Jeremy McGrath's Offroad especially in summer when there is a scarcity of immersive titles. Not everyone will get his adrenaline fix from Diablo and other major releases and a racing game such as the one developed by 2XL Games for PS3 and XBOX 360 can be a great diversion. Those who are familiar with the name McGrath, will probably be a bit surprised by the fact that there are no motorcycles in the picture. They won't be disappointed though.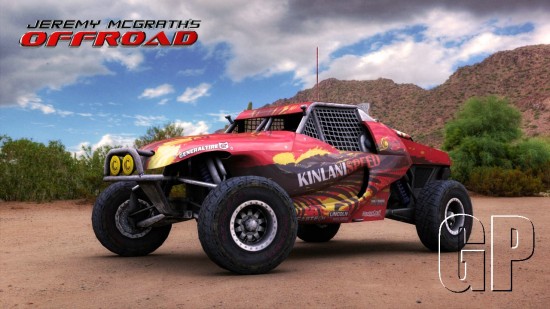 Four wheels are better than two
The King of Supercross chose to shift from motorcycles to off-road races, and so did many of his fans, with the change being all for the better. The latest release costs as little as $10 and for this amount of money, buyers will enjoy a game that has enough content to keep them hooked for weeks. Most of the shortcomings are revolving around the sub-par visuals and the dated sounds, but the gameplay itself and the content is above expectations.
Those who played the Supercross series many years ago will be pleasantly surprised by how much better the latest installment is. The trucks, buggies and rally cars might not look like much but they are fun to drive and each race packs enough adrenaline to keep you on the edge of your chair. Each vehicle can be customized and everything from brakes and handling to acceleration and top speed can be improved. The difference is significant and will provide the players with the impetus to earn more XP points.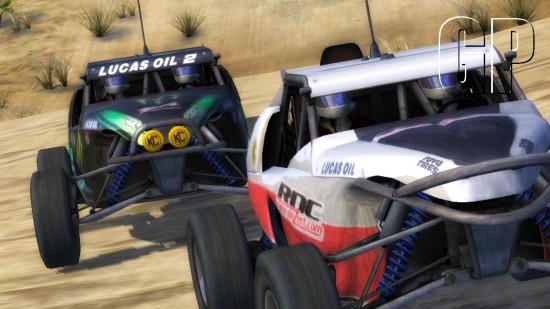 The perfect learning curve
What I like most about Jeremy McGrath's Offroad is the fact that you don't need to have any previous experience with racing games to enjoy it from minute one. The controls are intuitive and after a few races you will feel like you've played this game since forever, with frustration remaining an abstract concept. On the other hand, there is always room for improvement and those who spend more than the average week playing it, will get the chance to really master this game.
There are eight multiplayer modes for those who feel that they can find no challenge in racing AI controlled opponents and enough players out there to put their skill to the test. Overall, Jeremy McGrath's Offroad is an exciting summer game that you shouldn't skip if you haven't played a decent racer in a while. Four stars out of five might seem like much, but this is an honest attempt or releasing an entertaining game, that is not falsely advertised as a breakthrough.
We are influencers and brand affiliates.  This post contains affiliate links, most which go to Amazon and are Geo-Affiliate links to nearest Amazon store.
I am an avid gamer and a passionate reviewer, with three years of experience in this line of work. I've worked for Games32 and during those three years, I've written hundreds of previews and reviews for both PC and console games. The website was unfortunately revamped and now offers casual games, but some of my articles still exist on the developers' websites.
Before working as a game reviewer, I've played competitive Starcraft. I won the Romanian Championship 4 times in 8 editions and I won the Balkanic Cup with the national team. I know what gaming is and I can relate to both rookies and pros.