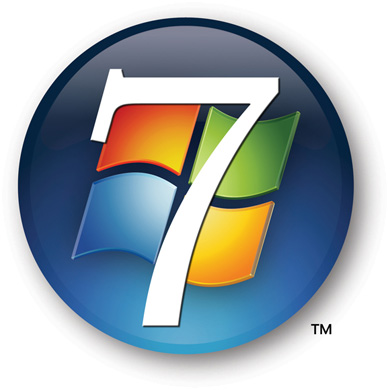 Windows 7 comes with several inbuilt security features like Windows Firewall and Windows Defender. While these are good for a computer used in a secure network, typically we do sometimes use unsecured public networks at places like cafes, airports, libraries, schools, colleges etc. Even if no one in the network intentionally compromises it, their computers might be infected with viruses, spyware, malware etc. downloaded from an external source. A single infection can spread through an entire network of computers in a matter of seconds! So, it would be much safer to use more specialized antivirus, anti-malware and firewall applications. There are literally tens of highly reputed free programs available to Windows 7 users which are updated on a daily basis.
Some of us don't have access to high-speed internet and find it difficult to download Windows updates regularly. Thus turning of Windows Update would save a lot of network bandwidth and you always turn it on when high-speed internet is available.
In order to use other security applications it is usually advised that the inbuilt Windows security features be turned off. In this post we shall learn how to enable and disable Windows Defender, Windows Firewall and Windows Update quickly and easily on Windows 7.
How to Turn Off and Turn On Windows Defender, Windows Firewall and Windows Update
Open System Configuration Windows or "msconfig.exe"
Method 1
Go to Start Menu
In the Search Box type "msconfig.exe" and press Enter or Return
Method 2
Open any Windows Explorer window including Computer
In the address bar at the top type "C:WindowsSystem32msconfig.exe" and press Enter or Return
This opens the System Configuration Window by default in the "General" Tab
Now go to the "Services" Tab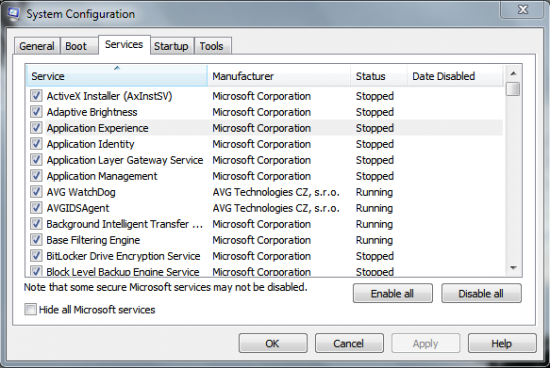 Here you can see the entire list of services available in Windows 7. Sort by Service (name) and scroll down the list to "W".
Check Windows Defender, Windows Firewall and Windows Update to see whether they have been enabled and change the selection as required.
Don't forget to click on Apply or OK at the bottom of the window.
Please let us know whether you found the above-mentioned Windows 7 tip useful.