We are influencers and brand affiliates.  This post contains affiliate links, most which go to Amazon and are Geo-Affiliate links to nearest Amazon store.
Ever had your car run out of battery in the middle of nowhere? Ever had your phone run out of battery while on a long drive? Or have you ever had problems cleaning your car from dust particles, pet hair, or tiny food particles? Well, I am sure that everyone has had either or all of these issues before. I, for one, have had to go through each of these problems. So what do you do in situations like these? Well, you use Jumpi. Jumpi is a multi-functional car accessory that acts as a car jump starter, power bank, and a vacuum. Now that I have piqued your interest, let's find out exactly what Jumpi has to offer.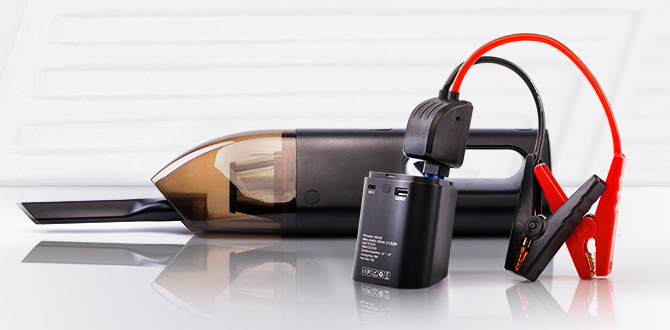 About Jumpi
Jumpi is a crowdfunded project launched by Jumpi Labs on Kickstarter and was fully funded on the first day of its launch. Jumpi has raised over $60,000+ since its launch on Kickstarter. Jumpi is designed to be an all in one solution to the problems that people face on the road. Jumpi is a 3-in-1 vacuum, car jump starter and a power bank. Jumpi is a handy compact gadget that can fit easily into any car that can do the job of 3 alone. It's a vacuum that helps us clean our car, a power bank that can charge a phone or a tablet, and the most important of all, a car jump starter. Let's check out each of the features in detail.
Features
Jump Starter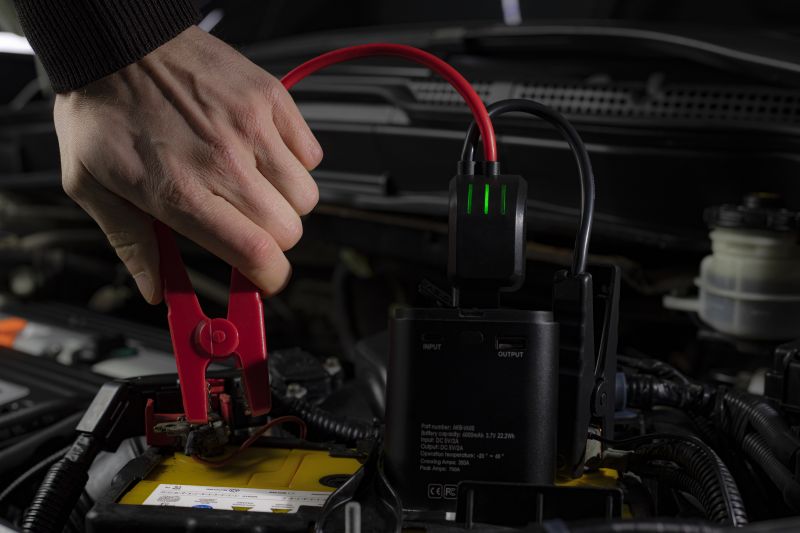 Carrying a car jump starter is very essential since you don't know when your car might run out of battery. But just carrying the jump starter cables isn't enough since there is the need for another car to help jump-start the battery. But with Jumpi, you can jump-start the battery without the need for another car. On a full charge, Jumpi provides us with 10 jumps. Jumpi is small, lightweight and weighs just over 1 kg(0.78 kg without the vacuum) which makes it easier to carry around. While Jumpi may look small, with its 700 amps of power, it can jump-start almost any car. The jump starter is beginner-friendly and is safe to use with its spark-proof corrosion resistant clamps and insulated wires.
Vacuum
Everyone prefers to keep their car squeaky clean. Since the recent COVID-19 pandemic, everyone is being more careful and trying to keep their surroundings as clean and hygienic as possible. With  Jumpi's cordless vacuum, you can always keep your car clean. The vacuum has a strong suction force that can suck out pollen, pet hair, breadcrumbs and even tiny amounts of dust particles. With the help of a crevice tool, even the hard to reach spots can be cleaned easily. Jumpi's surface has an antimicrobial coating so that your hands always remain bacteria-free. Jumpi is also 30% quieter compared to other car vacuums which makes it easier to clean the car without disturbing the driver or other car passengers.
Power Bank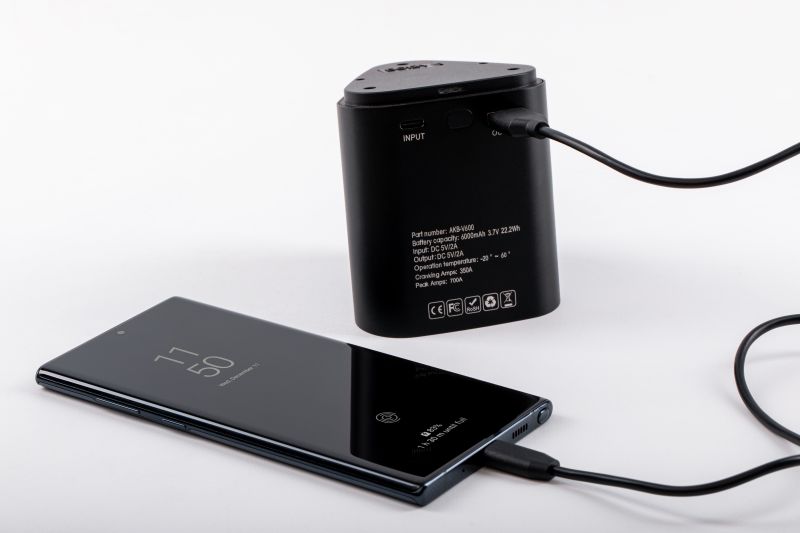 Carrying a power bank along wherever you go can help you out during an emergency. Jumpi comes equipped with a power bank which makes charging on the go easier. Jumpi supports fast charging and can be charged fully in less than an hour. With a 6000mAh battery, you can charge your device a couple of times depending on the device's battery capacity. While you need a Type-C cable to charge the power bank, the power bank can charge any devices that can be connected via a USB port.
Overall, Jumpi is a gadget that acts as a vacuum, power bank, and a jump starter for your car. You never know when your car might run out of battery or might need some cleaning. It is an accessory that needs to be in every car. Jumpi can be pre-ordered from Kickstarter for HK$650 ($85) which seems like a fair price to me. If you are interested in purchasing or learning more about the product, then head on over to their Kickstarter page.
We are influencers and brand affiliates.  This post contains affiliate links, most which go to Amazon and are Geo-Affiliate links to nearest Amazon store.
Hi my name is Rohan Jadhav. I am a guy who loves to play games and a tech lover. I like to be updated on all the tech stuff. I enjoy watching movies and I am currently doing a specialization course in VFX.