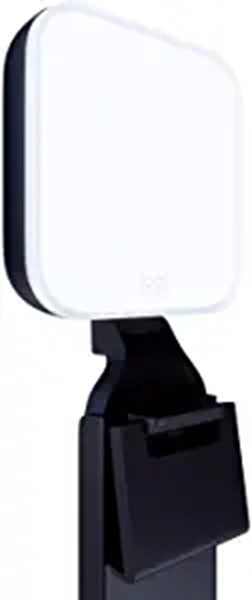 Do you need an LED light to start streaming?
Streaming has become popular all over the world and no matter what your content is it is always important to maintain good quality in each of your transmissions, so in addition to investing in cameras, monitors, and components, it is also important to increase the quality of lighting. Although the function of an LED light is as simple as illuminating and reducing any sign of fatigue. The truth is that the vast majority of LED lights usually offer mediocre performance and often have no guarantee, so you would surely like to have a good quality LED light that also allows you to configure it according to your needs. On this occasion, the renowned Logitech brand has created an incredible LED light that is easy to install. The new Logitech Litra Glow Premium LED seems to be the best choice if you're streaming for the first time.
Why choose this LED light?
If you are a beginner or even an expert doing streaming you should know that the vast majority of LED lights take up a lot of space and are often difficult to install, so Logitech has created a powerful LED light that will also be installed immediately. Unlike most LED lights this one is safe to use even if you used it for long streaming. If you are looking for an LED light with these features you would surely like to know more about this product.
Features of Logitech Litra Glow Premium LED
The Logitech Litra Glow Premium is an incredible LED light designed to stream or create content on any social network. The main feature of this led light is the size, Logitech has chosen to design a small LED light but increase the power. Another feature is that Logitech uses TrueSoft technology that allows you to balance the color balance. Logitech has chosen this time to eliminate the frame so you will get a complete image, reducing any obstacles. This LED light also allows you to set the light intensity according to the user's needs. The LED light will be safe to use even for long streaming. It is also ideal for all types of content, whether you play video games, record podcasts, or make video conferences this light will adapt perfectly. The LED light can also be moved so that you get the lighting in the right place. You can adjust the LED light (from warm colors to cool colors). You can easily adjust the lighting by installing the Logitech G HUB program (for free). You will not need external connectors to use the Litra Glow Premium led, simply connect the LED light to the USB port. The settings will be saved automatically after turning off the LED light.
Summary
If you are looking for an LED light to use in your streaming surely the Litra Glow Premium LED is what you need. This LED light manufactured by Logitech is ideal to get started in this great world of streaming. For an affordable price, you get a high-end LED light.
You can buy this item here: Amazon.com: Logitech Litra Glow Premium LED Streaming Light with TrueSoft, adjustable monitor mount, brightness & color temp settings, desktop app control for PC/Mac – Graphite : Electronics