We are influencers and brand affiliates.  This post contains affiliate links, most which go to Amazon and are Geo-Affiliate links to nearest Amazon store.
The comes a time in life that you will need to get a case for your phone. Well today we take a look at the Otterbox Defender case for the LG G3 Phones. Our good friends over at Otterbox sent it to me to test and review. The Defender case comes in a few colors. Today we look at the chill blue color. This case has a triple layer protection and I will get more into that later on in the review. First however lets take a look at what comes in the package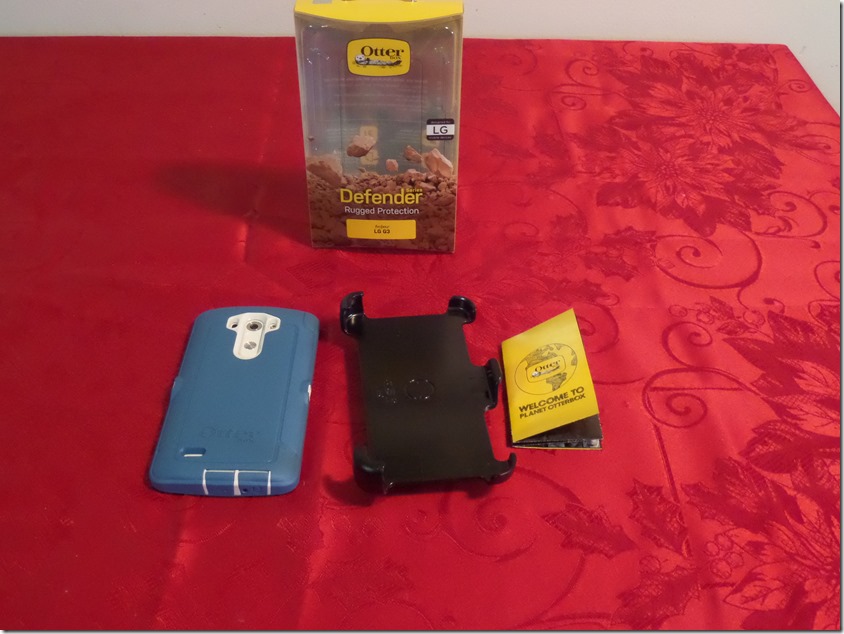 You can see that you get the case, belt clip, and welcome pamphlet.
Check Out My Unboxing Here!
As you can see in the video above the case is a nice blue. It comes apart in three pieces. The first layer is the soft rubber. The second layer is a hard shell. To take the case apart and insert the phone you will need to take off the soft rubber piece of the case.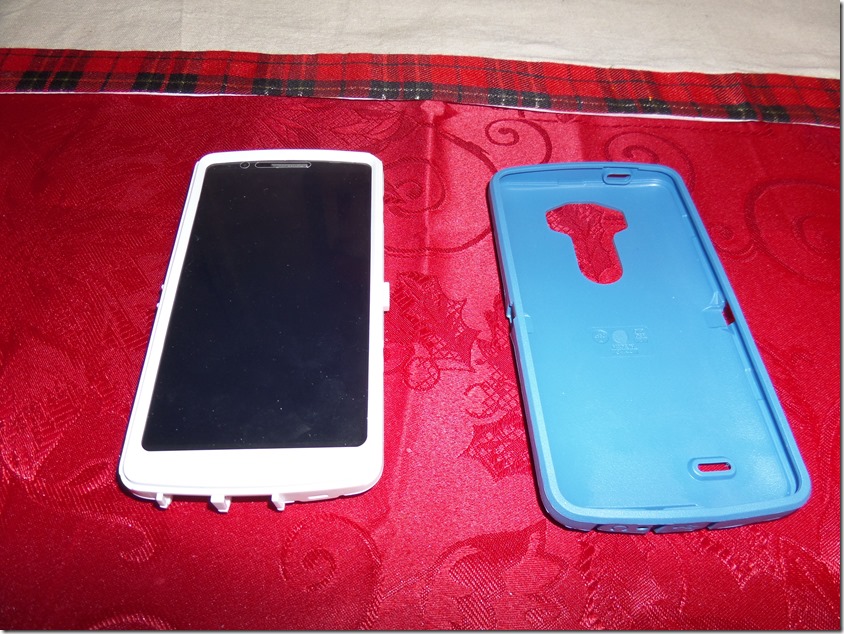 As you can see once you have the soft rubber of you have the white solid shell. To get that off there a few little markings that you will need to unclip and separate.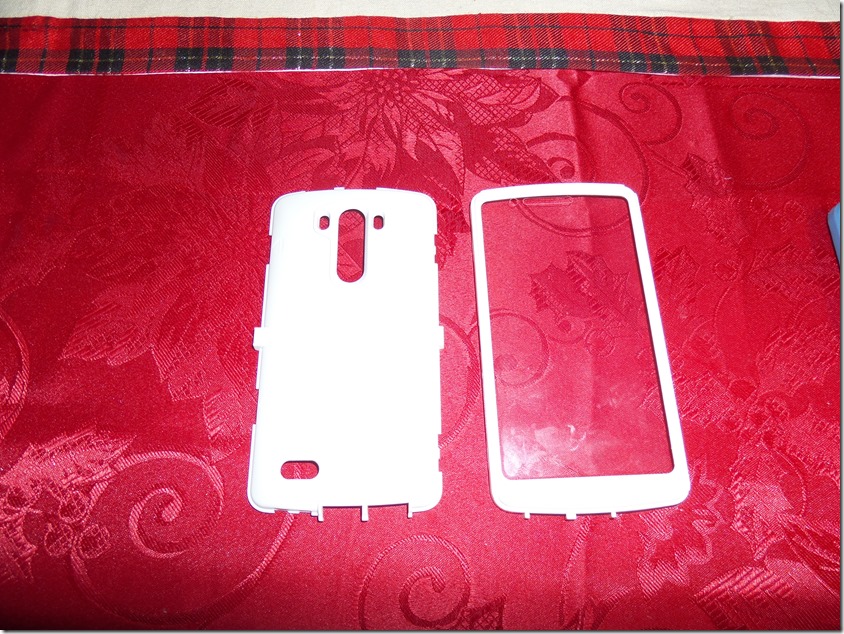 Now that you have it apart you can insert the phone and put it back together in reverse.
The hard white shell has a built on plastic screen which will help prevent scratches and keep dust out some. Now there are a few holes for the speaker, camera, and buttons. So this case is not water proof.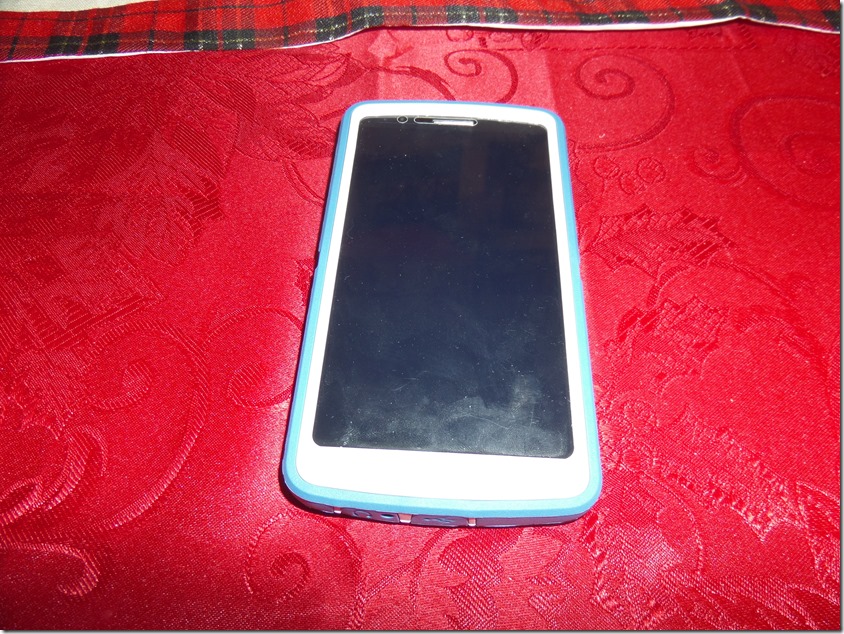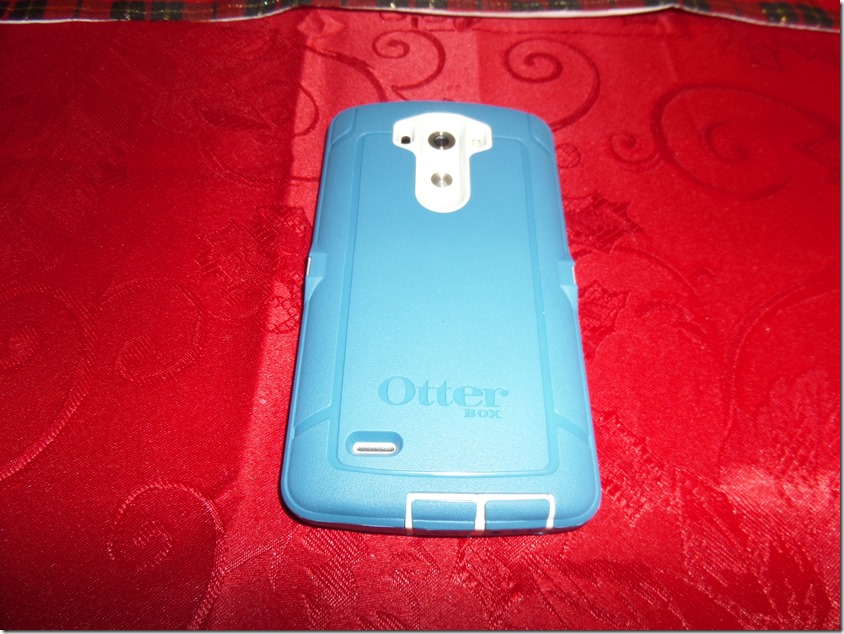 In the above pictures you can see the case on the phone itself. You can also see how the camera and buttons are open to the air. The case is what you call triple layer protection. This means that it will protect the phone from scratches, dust, and drops. If you watch the video you have seen that I tossed it several times. My ceiling level in my house is rather high. On the video you just got a few tosses. Now what you don't see on video is me throwing it even higher and letting it hit the ground. Let me state one thing my phone is not insured nor will it be replaced by anyone but me. So tossing this phone around was at my own risk. For every toss I did, I got very nervous but the case saved it every time. Not one single scratch, chip, or crack.
One piece I have not mentioned in depth is the belt clip. Let me show you another picture of the belt clip.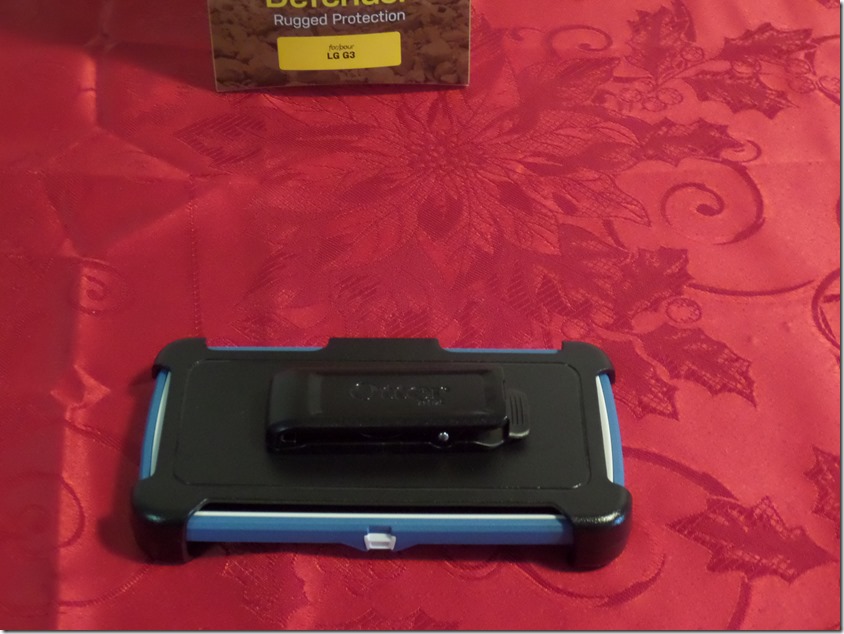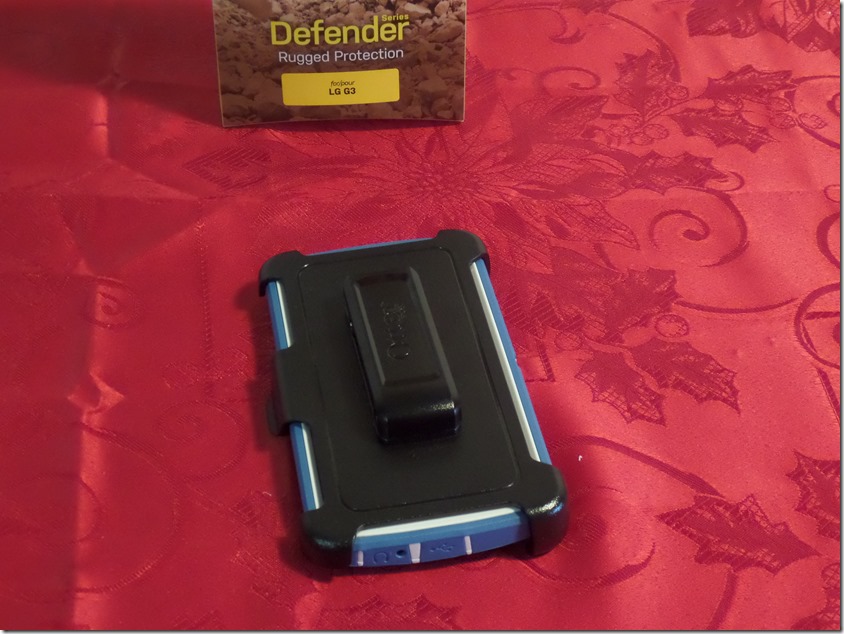 To me the belt clip is rather heavy and bulky. That could be because I tend to wear shorts all year round. So I pulled out my only pair of jeans and tested the clip for you. (the things I do for you guys.) The clip fit rather snug and does not move at all. You can clip the phone in screen first or the other way around. Either way you go your phone is in there snug and wont fall out.
OtterBox did well when they designed the Defender case series for the LG G3 phones. Even though it was a little bulkier then other cases you know you are getting better quality and more protection. I would recommend Otterbox Defender cases to anyone who want a true case that will protect there phone.
Disclaimer: Otterbox sent me the LG G3 Defender case to do a honest and truthful review. All opinions are mine and mine alone.
We are influencers and brand affiliates.  This post contains affiliate links, most which go to Amazon and are Geo-Affiliate links to nearest Amazon store.
Hi everyone I'm James Braga. I was born in Oregon and moved to New Hampshire a few years back. I love most things that have to do with video games and electronics, It doesn't matter if it for a car or a house, if it has electricity in it i will love it . I'm also in school for Information Systems Technology.