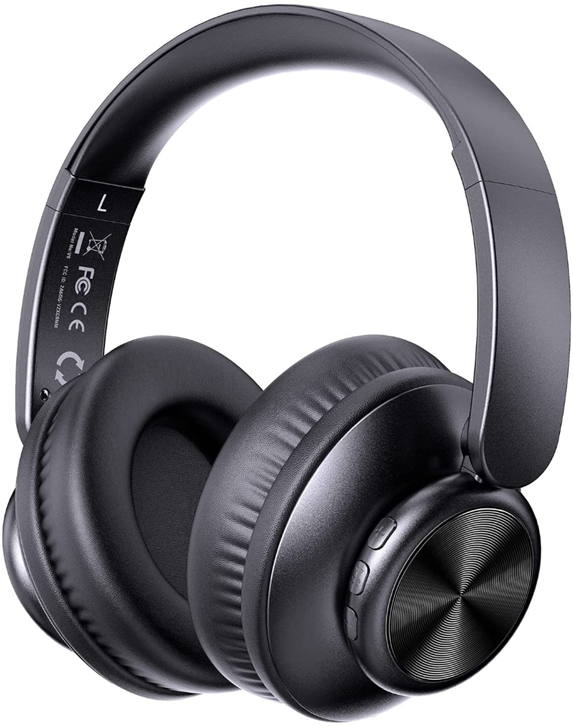 Looking for a good wireless headphones to listen to your favorite music?
If you often travel you know that listening to music can be a problem, especially if you travel with more people. The good news is that there are many types of wireless headphones that allow you to listen to music without disturbing others, but there are many models and brands, so you are probably looking to get good sound quality, but you would also like to get good comfort. The Earbuds are a good option, but they don't always offer good sound quality, plus the best brands have ridiculously high prices considering those are small headphones.
Wireless headphones that work with Bluetooth are the only way to connect a headset to your cell phone, so they are preferred if you plan to travel for many hours and want to keep your favorite songs entertained. Most wireless earbuds offer a long battery life, which means you'll be able to use them for even several days before thinking about recharging them, which is great if you're planning to travel for a few days and you're worried that the battery is a problem. The price may vary, but I don't think you need to spend a lot of money to get good quality headphones, some brands offer good value for money.
The Fojep V8 wireless headphones are a great option to consider if you're looking to listen to your favorite music while traveling. The battery life is amazing. These wireless earbuds are available at a great price and offer amazing features that can outperform the competition. Next, discover the most interesting features of this product.
Features of Fojep V8 wireless headphones
One of the things that impressed me most about these headphones is their incredible battery life. A single charge gives you about 80 hours of continuous use, which is an impressive amount when you consider that some brands offer much less. The long-lasting battery allows you to travel for up to a week and have enough charge to keep you listening to your favorite music without any worries. To charge the wireless headphones again you will only need to use a USB cable (included).
Bluetooth 5.3 and great sound quality
To pair these headphones to your devices you just must activate Bluetooth, in addition, The Fojep V8 wireless headphones use Bluetooth 5.3 which is much more stable, so you can listen to your favorite songs without worrying about latency. Another important feature is the great sound quality, the 40mm driver offers high-quality stereo sound so you can listen to your favorite songs in the best way. Best of all, the Fojep V 8 wireless headphones also have a built-in microphone so you can talk to your friends.
I know that sound quality is one of the most important aspects to consider before buying a wireless headphone, but comfort is just as important if you plan to use the headphones for many hours. The Fojep V8 offers great comfort thanks to the fact that the earmuffs are made of high-quality protein foam, which allows you to use the headphones without any discomfort. These headphones can also be used with a 3.5mm cable. Finally, you should know that the Fojep V8 includes 1-year warranty and personalized customer service.
You can buy this item here on Amazon
My name is Joel! I love to read, I go to university like most people my age.
In my free time I usually train boxing, I love music, I also know how to play the guitar and the harmonica.