We are influencers and brand affiliates.  This post contains affiliate links, most which go to Amazon and are Geo-Affiliate links to nearest Amazon store.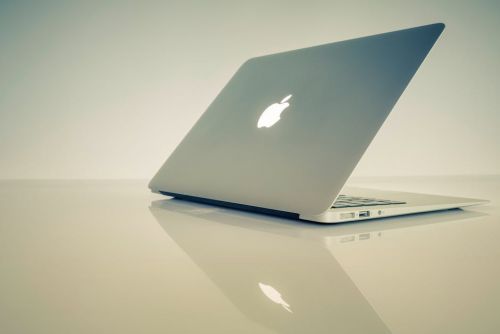 If you've made the change over to an Apple Mac, here's what you need to know about useful Mac shortcuts, commands, and other tips to help you learn the system.
Who hasn't heard of Apple nowadays? They're one of the most valuable companies in the world with a net worth of more than $1 trillion!
Based in California, they sell a variety of digital gadgets from tablets to smartwatches. Their line of Mac computers is popular as well. According to reports, they sold over 5 million units in the fourth quarter of 2019!
Thinking of getting a Mac? If so, you've landed on the right page. We'll be going over some useful mac shortcuts and tips for new Apple users below.
What Is a Mac?
Mac is an abbreviation for Macintosh, a family of personal computers that are manufactured and sold by Apple. As of 2020, there are three models—the MacBook Air, MacBook, and MacBook Pro.
How are they different from Window-based computers? For one thing, they're powered by a completely different operating system—macOS. Not only that, but they come preinstalled with a wide range of native Mac apps.
10 Useful Mac Shortcuts and Tips That You Should Know About
Want to make the most out of your Mac? Here are a few shortcuts and tips that'll help with your transition!
1. Force Quitting An App
It's not uncommon for apps to freeze every now and then. Fortunately, it's easy to fix the problem—you just have to force quit the program.
To do that, press Command + Option + Escape. A pop up will appear with all of your running apps. Highlight the one that you'd like to force quit and press on the blue button on the bottom right-hand side.
2. Taking Screenshots
Macs are a little different from Windows PCs in that there's no "print screen" button. Don't worry, though, you can still take screenshots!
In fact, there's more than one option. To take a screenshot of the entire screen, press Command + Shift + 3.
Want to capture just a part of the screen? Press Command + Shift + 4. You'll be able to select the area that you want with your mouse.
3. Using Spotlight
Spotlight is a feature that's unique to Macs—it allows you to search your computer for apps, files, text messages, and more. You can open it by clicking on the tiny magnifying glass on the left-hand side of the Mac Menu Bar.
Alternatively, you can bring it up by pressing Command + Space. If you want to open it in the Finder, use the shortcut Command + Option + Space.
4. Using the Built-in Dictionary
Macs are great in that they all come with a built-in dictionary. You can use it to look up any word instantly!
To do so, highlight the word of interest with your mouse and press Command + Control + D. You can also click on it with three fingers if you're using a Magic Trackpad.
5. Accessing the Activity Monitor
Activity Monitor is a built-in application that allows you to see how your Mac is doing. For example, you can use it to identify unresponsive apps and force quit them if necessary.
In addition to that, you can use it to manage your computer's memory or troubleshoot other issues. While there's no specific shortcut for the app, you can search for it using Spotlight.
6. Copy and Paste
Copy and paste are probably two of the shortcuts that you'll be using the most. Keep in mind, however, that while they use the same letters as PC computers, there is a slight difference.
That is, instead of pressing Control + C and V, it's Command C and V. Alternatively, you can right-click the text and select the copy/ paste commands from the dropdown menu.
7. Using Siri
Mac comes with Siri, which lets you control your computer via voice commands. You just have to enable it by going into your System Preferences.
Once you've done that, you can use Siri by holding down the Command key and Space bar at the same time. You can always change the shortcut in your settings as well.
8. Creating Backups With Time Machine
Time Machine is a built-in app that lets you back up your system. That way, you can easily restore your data if something goes wrong.
If the app isn't in your dock, you can search for it with Spotlight. Once it's open, follow the prompts on the screen. If you want, you can even back up different Macs on the same hard drive!
9. Adjusting Volume and Brightness
With Macs, you can easily adjust the volume and screen brightness levels by using the respective keys on the keyboard. The only thing is that you only have 16 levels to choose from.
For finer control, hold down Shift + Option while you're pressing down on the keys—that'll give you a total of 64 volume/brightness "steps" so that you can get your levels just right.
10. Minimizing Programs
You can minimize any active window on your Mac by hitting Command + M. If you have multiple windows open (of the same app), you can minimize them all at once by pressing Command + Option M.
Or you know, you can always click on the yellow dash button on the upper left-hand corner of the window.
Familiarizing Yourself With a Mac
And there you have it—10 useful mac shortcuts and tips! It might take some getting used to at first, but you'll get the hang of it eventually.
For more tech-related posts, be sure to check out the rest of our website!
We are influencers and brand affiliates.  This post contains affiliate links, most which go to Amazon and are Geo-Affiliate links to nearest Amazon store.
I am interested in all things technology, especially automation, robotics and tech that helps change how society will live in the future.