You have probably wondered how you can make money from the comfort of your home every once in a while. Hearing all these success stories makes it seem easy and legitimate, so why not try it yourself? Believe it or not, you don't have to own a website in order to make money online. Let's look at some of the ways you can earn a pretty nice sum by doing work from your computer.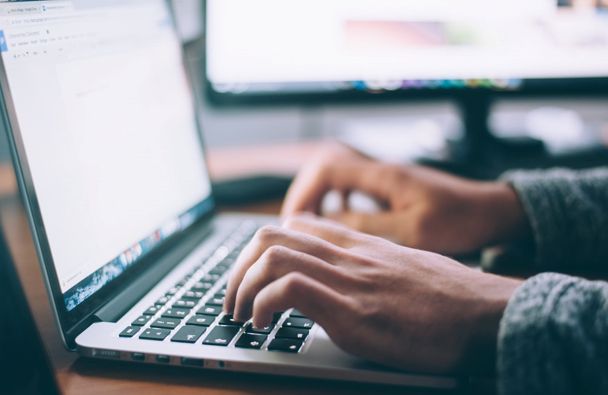 Freelancing
Freelancing is a popular term on the web that describes a worker who chooses their clients and works on a project basis. Freelancing is not restricted to one category or area of expertise. You can work as, a designer, a data analyst or a programmer, or any number of different jobs. Whatever background you have, you will find something to work on as a freelancer.
Keep in mind that it's fairly easy to get into freelancing and visiting a website or two like Upwork or 99designs will give you an idea of what to expect. Whatever knowledge you lack, you can catch up on using online courses. Just keep in mind that it can take a few days or weeks before you really get into it and start earning some money. Many people use this as their primary revenue source, so you can keep that option on the table as well.
Online surveys
You might have noticed a couple of websites that offer points or certain rewards for filling out their questionnaire. These surveys websites, and they can be a very lucrative source of pocket money if you are willing to dedicate 15-20 minutes of your daily time. By filling out a survey, you will either earn money or points that you can spend for online products and orders, even food stamps and so forth. Being paid in gift cards and points doesn't seem worth it, but when you consider that it only takes a couple of minutes of your time each day, you can see why so many people are doing it.
These surveys will usually take a few minutes to fill each day and the more consistent you are, the more money and rewards you will gain at the end of the month. Filling out surveys takes patience and consistency, but once you get into a routine, it's a perfect way to make easy money on the side.
Online writing
While it technically falls under the category of freelancing, it's different than most jobs in a sense that absolutely anyone can get into it. Online writing is all about writing articles, blog posts or different kinds of paper that your employer asks of you. All you need to get started is a text editing software and a browser to do your research – it's that simple. Web platforms like RewardedEssays.com can give you a pretty good idea about what freelance writing actually is. These professional sites offer a plethora of writing services and they are a good way to learn more about writing.
Online writing has evolved over the years and it's now important to link different articles together, pay close attention to SEO optimization and formatting. Fear not, however, because you can look up any information with a simple Google search and catch up on whatever you are missing. Once you sign up at one of the freelance platforms, you can start searching for whatever niche you are interested in and start making money online.
Online sales
All of us have things we don't need clogging up our apartments and houses. So much so that we are desperately looking for ways to get rid of them and no one wants to buy them. Luckily, there are ways that you can sell your excess items, furniture, or whatever you have lying around. The answer lies in online auction houses and sales websites that allow you to post a few pictures, set a price and wait for the would-be buyer to contact you.
All you have to do is be realistic about your asking price and wait – the right person will contact you eventually. Once the item is sold, you will only have to pay for the shipping costs, and the rest of the revenue is yours to keep. This is a great way to get rid of anything that lies around the house or the attic and earn some good money as well.
Blogging or YouTube
You don't need to own a website to create your own original content and make money. The advertisement market has changed so much that there are many free ways to publish content, do what you love the most, and earn a living. When it comes to blogging, online providers such as WordPress will welcome you with open arms and help you set up an intuitive and user-friendly blog. It takes a couple of minutes and you are ready to go.
The similar principle goes for creating video content on YouTube. All you need is a webcam and a great idea – the audiences will decide if you are worthy of their time, and subsequent views and ad revenue. This method takes a bit more time and effort than the previous ones, but you can become the next big thing and have people talk about you around the world. Not only that, but you will fulfill your initial goal of monetizing online content and earning a decent pay along the way.
It's up to you to decide which of the methods works the best. All of them are viable, but it depends on where you see yourself and what makes you tick – no one else can tell you that.
This is the Dragon Blogger Guest Bloggers account for author's who want to submit articles and only have credit in the post instead of having to manage their own WordPress profile.