We are influencers and brand affiliates.  This post contains affiliate links, most which go to Amazon and are Geo-Affiliate links to nearest Amazon store.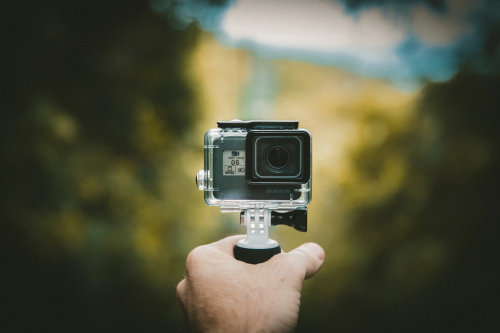 It is in our basic human nature to seek thrills and go after the unknown –– for most people, anyway. While a lot seeks that thrill of climbing mountains, doing wild activities like skydiving, or even gambling, it is riding a motorbike that provides a rare experience you can't really get elsewhere. Sure, skydiving or skiing is more adventurous, but you can't really think about much while doing that –– it's all about the current moment. But taking your bike and hitting the road gives you a chance to reflect on everything, while enjoying the wind in your hair and the road up ahead. It is the best of both worlds –– a wild adventure, yet one that you could do at any time you want to, and one that gives you room to think and savor the moment.
To even enjoy a better experience, these gadgets will help you make the most out of your motorbike.
Action camera
To ride a motorbike means living an adventure that is unlike anything else, and you will want to document such a wild ride. A Garmin Virb X action camera can help you do just that as it takes high-definition footage with a wide angle, perfectly capturing everything you see on the road. You'll get a 1080p30 out of this one with up to 10 frames per second. It even gets better; this Garmin camera is designed to endure tough environments, which means you can take it on mountain biking rides or even for a swim –– not that this would be very practical on a bike, but it can definitely withstand heavy rain should you encounter any.
Garmin Nuvi 2789LMT
You can't really be riding your motorbike into the unknown without a decent GPS system, and the Garmin Nuvi 2789LMT is just what you're looking for. It is not exactly possible to take your phone out and search for the places you want to go, so you need something a bit more compatible and dedicated. This GPS can take you anywhere you want without too much trouble, and there is a voice command feature so you could navigate your way quite easily. It has a Bluetooth option so you could connect to any other devices to make calls or even listen to music if you want to.
Get a decent sound system
What is the point in having a motorbike and being out there on the road if you don't have good music playing along with you? It goes without saying that headphones are not a good idea because they will isolate your surroundings, which can be a bit dangerous on a highway, and this is why speakers are becoming more popular on motorbikes; Bluetooth speakers to be exact. Getting one for your bike will allow you to listen and enjoy your favorite tunes, while still being aware of your surroundings.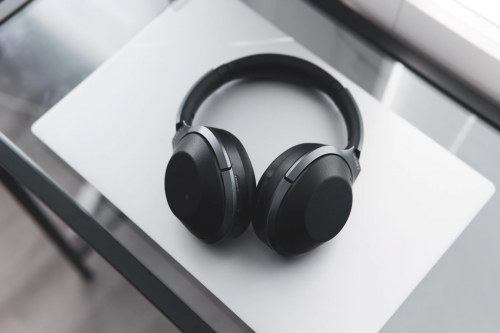 A Bluetooth headset
While it is definitely safer to get a speaker system for listening to music on your bike, you can't really use it to make calls, because who wants every car in the street to listen to that? This is why you should also get yourself a Bluetooth headset so you can talk all you want on the road. The Sena SMH10 is a pretty powerful option that comes with a ton of features and a very long battery life –– up to 12 hours, and even 10 days of standby on a single charge. It is also waterproof, so you don't have to worry about using this headset when it is raining or something.
A media controller
Now that you have a solid sound system, what do you do if you want to listen to certain music or skip tracks? It sure won't be easy trying to take your phone out to skip to the next track or fast forward to your favorite riff while riding. A better idea would be getting a Bluetooth media controller like the Satechi Bluetooth Media Button. You get to control all music playing from your handlebar –– increasing or lowering the volume, skipping tracks, pausing, and playing remotely. You just connect it to your smartphone and you can start accessing your music with ease. It also comes with a handlebar mount and adhesive, so you won't really have problems using it.
Getting the most out of your motorbike might cost you some money, but it is definitely worth it. You will be able to do a lot of things at higher speeds, with just the right control to ensure your safety and that of others. Technology has significantly evolved over the years, and you can do a lot of cool things remotely that will make your bike riding experience much better.
We are influencers and brand affiliates.  This post contains affiliate links, most which go to Amazon and are Geo-Affiliate links to nearest Amazon store.
I am interested in all things technology, especially automation, robotics and tech that helps change how society will live in the future.