We are influencers and brand affiliates.  This post contains affiliate links, most which go to Amazon and are Geo-Affiliate links to nearest Amazon store.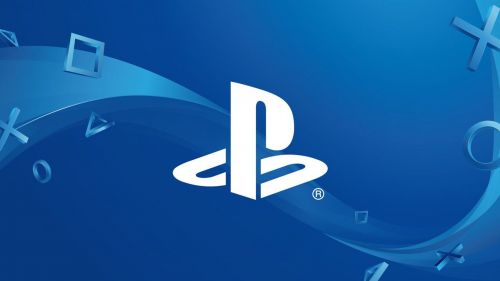 On this list, you'll find the best PlayStation 4 games we're playing right now—recent single player hits, controller-breaking picks, and a few modern classics that would improve any gamers library. It's an ever-expanding list that reaches deep into the past, shooting for a practical answer to the question: 'What new PlayStation game should I get right now?' 
Only on PlayStation. 
Uncharted 4: A Thief's End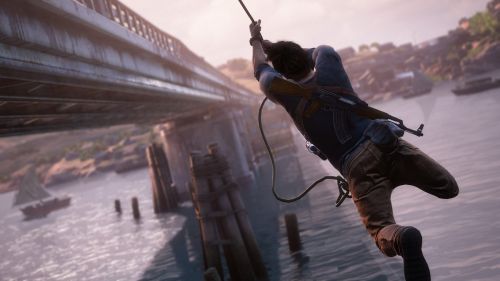 We're starting with the oldies.  
Gripping, exciting, emotional – Nathan Drake's last outing is also his best. Uncharted 4: A Thief's End is an extraordinary accomplishment in blockbuster storytelling and graphical beauty. Uncharted 4 succeeds on the series' proud tradition of peerless polish and style, with a significant multiplayer component to boot. Most importantly, it's a gentle sendoff to the rag-tag group of characters we've known for nine years. A noble thief's end, indeed. 
Batman: 

Arkham

 Knight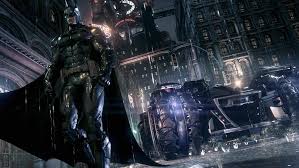 2015's action-adventure classic, Batman: Arkham Knight is the best Batman game ever made and a classic in its own right. It's the biggest Batman game yet, not just in map size, but in the full range of different types of gameplay, and its collection of characters. Still, it is fun, and having access to the Batmobile for the first time gives us a new world of possibilities for interacting with Gotham City. Arkham Knight is an outstanding game on almost every level. 
Grand Theft Auto 

V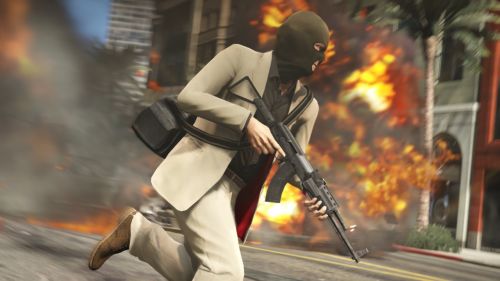 What hasn't been said about Grand Theft Auto V? Los Santos is a remarkable place. No other world in video games comes close to this in size or scope, and there is sharp intelligence behind its sense of humour and gift for mayhem GTA V remains a big hit mainly because of GTA Online which has a very large community. 
But why GTA V? Even with the 2013 release of GTA V coming up to almost six years now, Rockstar's behemoth shows no signs of slowing down. As Take-Two reports its Q2 earnings, Grand Theft Auto V sales have reached a massive milestone of more than 115 million copies sold. Rockstar has continuously added new content to the online feature, which keeps players coming back for more, and they don't show any signs of stopping. If you don't know Los Santos by now, you should.  
Bloodborne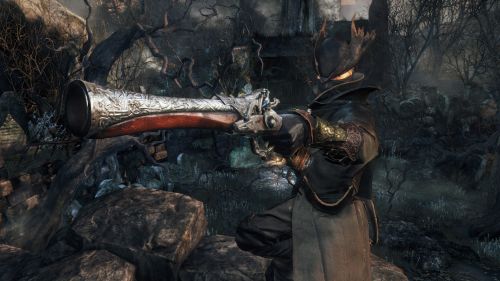 A superb, profound evolution of the series, Bloodborne is an amazing, exacting, and exhausting pilgrimage through a beautiful land that imposes the feeling of approaching the bottom of a descent into madness.   
Definitely one of the most unique and fun action-adventure games on the list, there's an incredible power to unlocking its mysteries, and in succeeding, despite its demand for a pound of your flesh. There might be a few broken controllers and sweaty palms but it's a small toll to pay for what is an amazing experience. 
Horizon Zero Dawn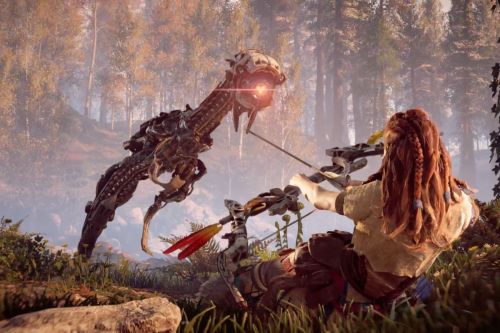 Horizon Zero Dawn proves that the right story and the right gameplay tweaks can make something as dull as climbing a tower to unlock parts of the map thrilling again. Set in a post-apocalyptic future overrun by animalist machines, Horizon: Zero Dawn tells the story of Alloy, a young woman who leaves her tribe to learn about her past and its connection to the monstrous machines that stalk the planet.  
Critics might see parallels between Ubisoft's Far Cry Primal in terms of massive beasts, but that's about where the similarities end.  Across a vast and beautiful open world, Horizon: Zero Dawn juggles many moving parts with polish and finesse. Its main activity – combat – is extremely satisfying thanks to the varied design and behaviours of machine-creatures that roam its lands, each of which needs to be taken down with careful consideration. 
Resident Evil 2 (2019)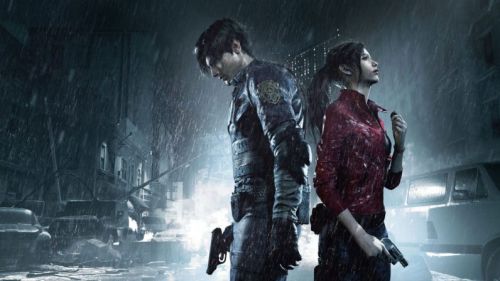 The original Resident Evil 2 made all of us a fan of the dark world of Raccoon City. Capcom did a fantastic job of resurrecting all the best parts of the classic Resident Evil 2 and making them look, sound, and play like a 2019 game. If you thought that the series had lost its way, this game is very much a re-return to form. The zombie combat is satisfying and exploring the dilapidated ruins of Raccoon City is a thrill. Resident Evil 2 is more than a remake of a classic game; it's one of the most refined horror titles you'll play this year. It definitely deserves its spot as a Game of the Year nominee.  
Sekiro

: Shadows Die Twice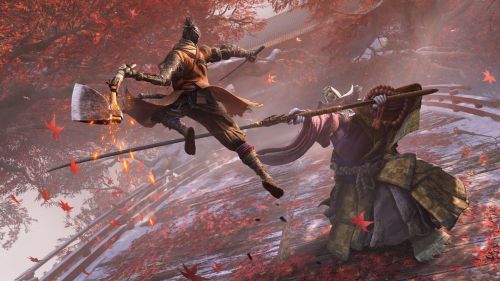 2019 Game of the Year Alert!   
Sekiro: Shadows Die Twice is the work of a studio at the height of its powers – beautiful, cruel, and moving. It walks the line between deliberate and patient stealth and breakneck melee combat against threats both earthly and otherworldly. Its creative and resilient tools support a more focused experience that shaves down some of From Software's overly cryptic sensibilities without losing its air of mystery. Sekiro is an unusual new twist on a familiar set of ideas that can stand on its own alongside its predecessors.  
Be warned: this game is devilishly punishing; the steep difficulty curve has some players demanding an easy mode to make the game more accessible for less-skilled players. You've been warned.  
Spiderman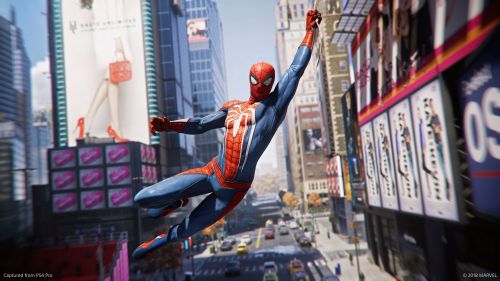 If you're a fan of Marvel, Spider-Man or superheroes in general, Marvel's Spider-Man is a must-play. Insomniac has delivered a Spider-Man story that both surprised and delighted, coupled with gameplay that made us feel like Spider-Man nearly every step of the way. Open world games can feel like a list of chores, but swinging around Manhattan as the web-head is so much fun that Marvel's Spider-Man never wears out its welcome. Peter Parker's personality shines through as he works his way through his rogue's gallery—fighting everyone from Vulture to King Pin. The Wall Crawler's open world doesn't consistently deliver the thrilling moments of its main campaign, but the foundation laid here is undoubtedly a spectacular one. 
Red Dead Redemption 2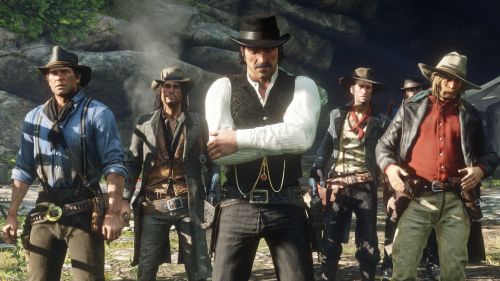 Few worlds are as well-realized as the one Rockstar has created for Red Dead Redemption 2. Thanks to some beautiful scripting, a fantastic score and stellar performances, the characters you randomly meet in the wild are captured as well as the ones you meet around camp.  It's a gorgeous depiction of an ugly period that's gentle, polished, and a tremendous amount of fun to play, and it's combined with Rockstar's best storytelling to date. Even after finishing the lengthy story, we can't wait to go back and play more. This is a game of rare quality; you owe it to yourself to complete the game at least once. 
God of War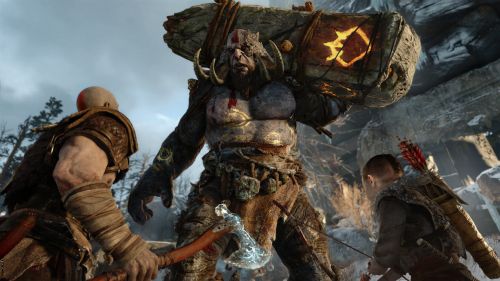 It has to be God of War. Santa Monica strikes an impressive balance between the jaw-dropping spectacle and the earthly, between the ultra-violent and the parent moments. It's a game in which Kratos, a previously one-note character, becomes a complex father, warrior, and monster, embattled both on the field. Oh, and that score! Bear McCreary really does pull out something special for the Nine realms.  
The world opens up and shifts, offering rewards in both gameplay and knowledge of its lore that we cherished with each accomplishment. The obvious care that went into crafting its world, characters and gameplay delivers by far the most stirring and memorable game in the series. We've even got the platinum to show for it. 
I could keep going on but hey why not let you chime in as well? What are some of your favourite PlayStation 4 games right now? Let us know down in the comments if we forgot any of your favourites. If you feel like experiencing some of these games for yourself, get your PSN Gift Cards and get your games today! 
We are influencers and brand affiliates.  This post contains affiliate links, most which go to Amazon and are Geo-Affiliate links to nearest Amazon store.
This is the Dragon Blogger Guest Bloggers account for author's who want to submit articles and only have credit in the post instead of having to manage their own WordPress profile.