We are influencers and brand affiliates.  This post contains affiliate links, most which go to Amazon and are Geo-Affiliate links to nearest Amazon store.
One week ago I got my hands on the new Megadream Charging station with battery packs for the Xbox one. This kit is one thing my system was missing. If you are like me you are running through Double A batteries right and left.  This kit comes with two 1100 mAh battery packs that just connect to the back of your controller.
From the above photo, you can see the package show controllers on the dock now that for looks you only get the dock and the battery packs. Now you can charge it either way the external batteries alone or controller with battery attached. This is a nice option for those who only have one controller.  Let me show how the Megadream Xbox One Controller Charging Stand looks with and without the controller.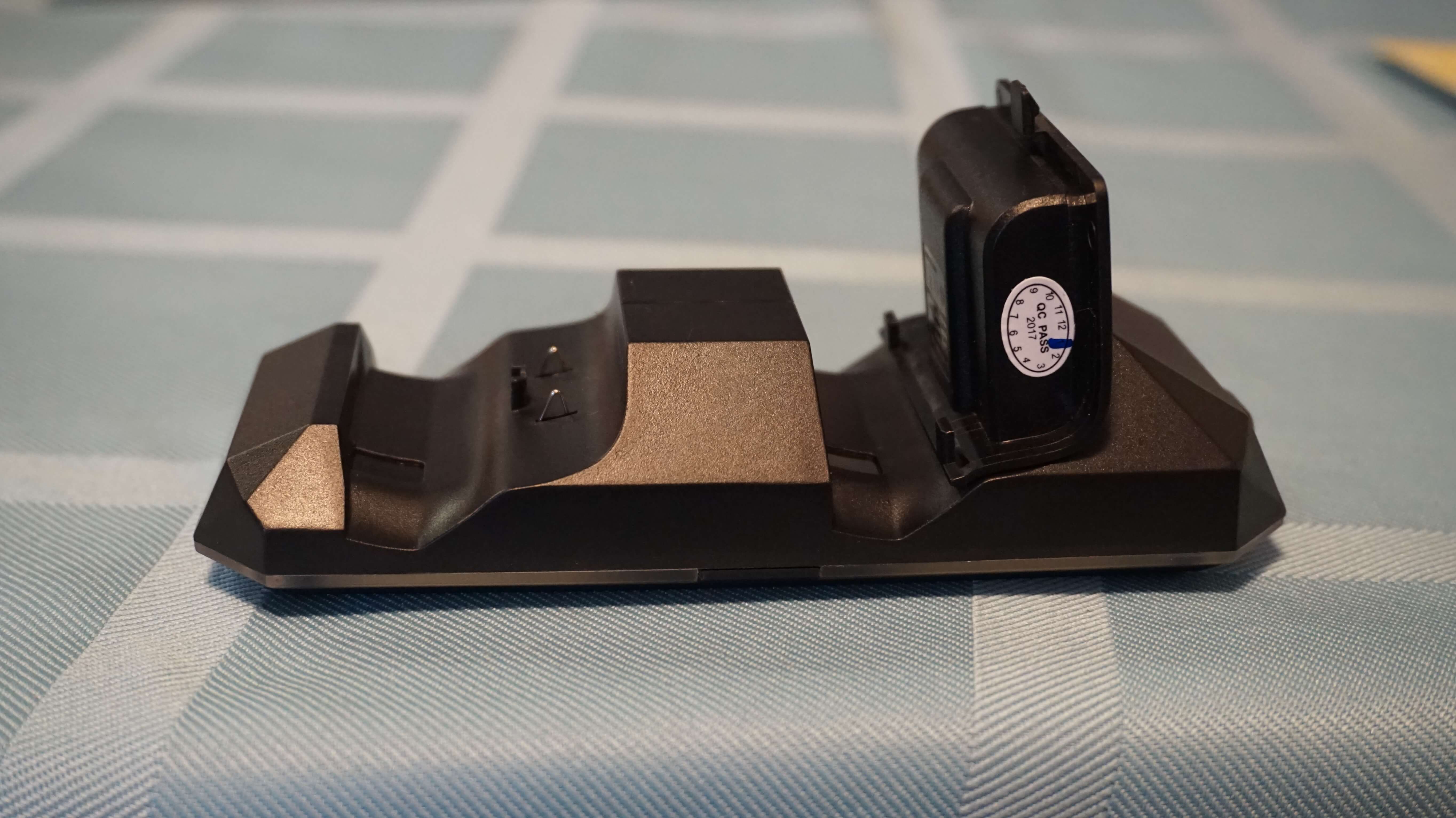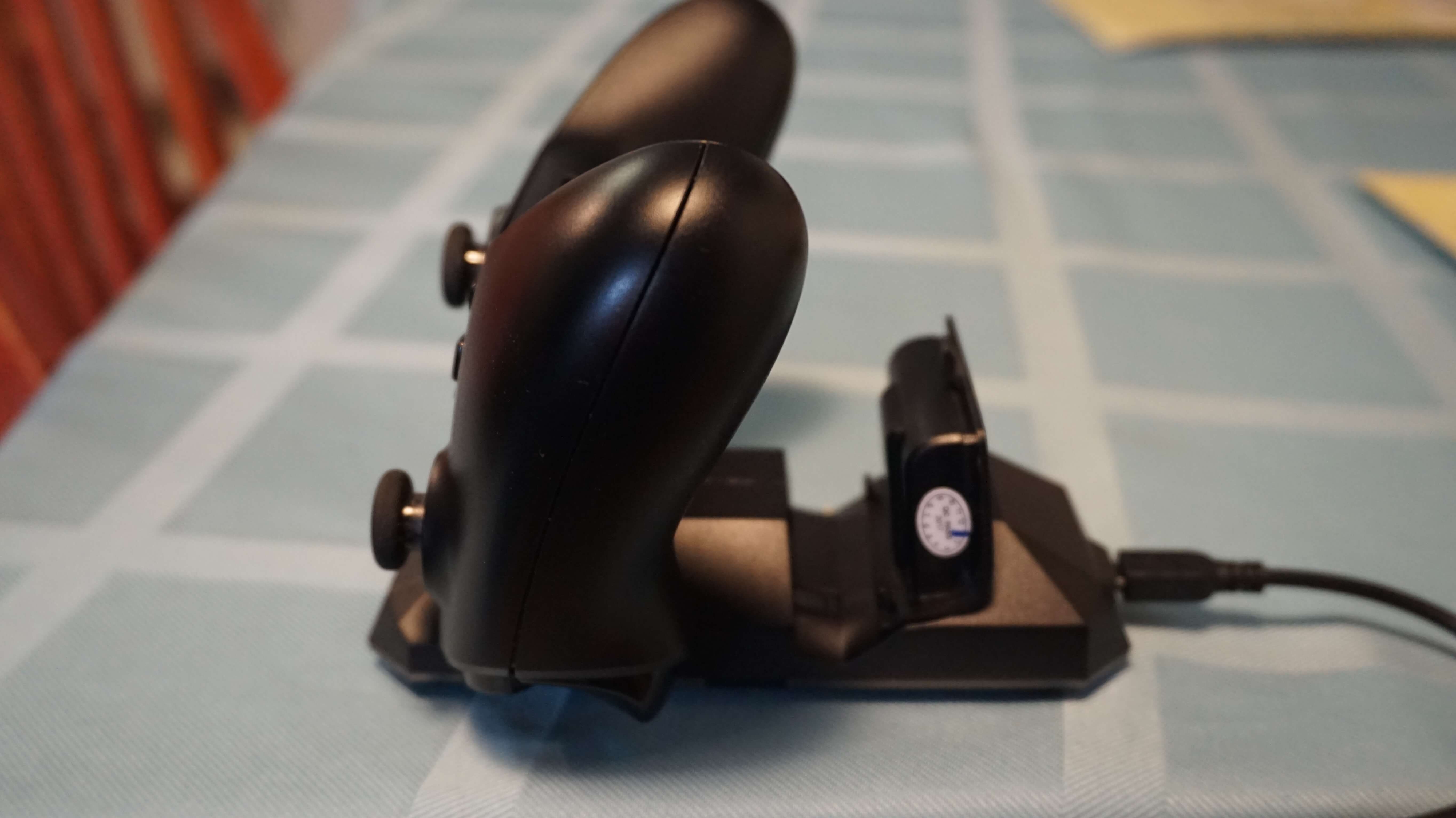 Check Out My Unboxing Here!
With the Megadream Xbox One battery pack, you must take off the battery back on your Xbox controller and connect the supplied battery in its place. This will make the back of your controller a little larger than normal.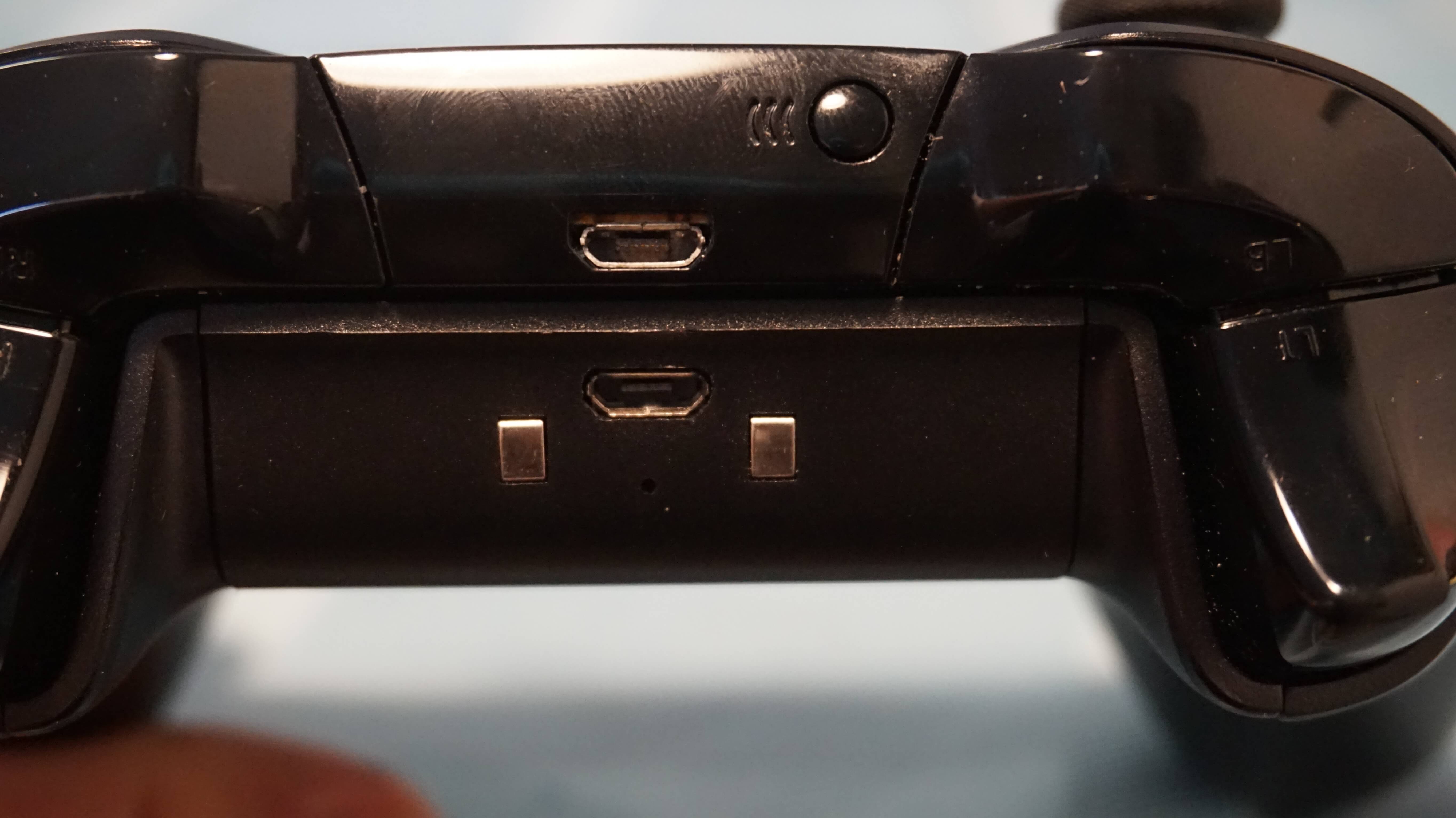 Megadream Dual Charger Docking Station Specifications
1. Application: For all Xbox One, Xbox One S and Xbox One Elite controllers
2. Material: ABS
3. Charging Current: 1Ah
4. Battery Packs Capacity: 1100 mAh per battery
5. LED indicator: Red – Charging, Blue – Fully Charged, Charging time: 1-2 hours
6. Input Voltage of Battery Pack: Vmax=3.3V(Metal contact plate input), Vmax=5V(Micro USB input)
Package Contents:
1 X Dual Charger Dock Station for Xbox One / Xbox One S
2 X Rechargeable Battery Packs
1 X USB Cable
From the above specs, you can see that the charging time ranges from 1 to 2 hours. It took me about 1 and half hours to fully charge a dead battery.  That not bad for the person who wants to get back in that game. It is also nicer than paying for double A batteries all the time. The docking station lights up blue and red to show if it charging or charged. Let me show you those lights.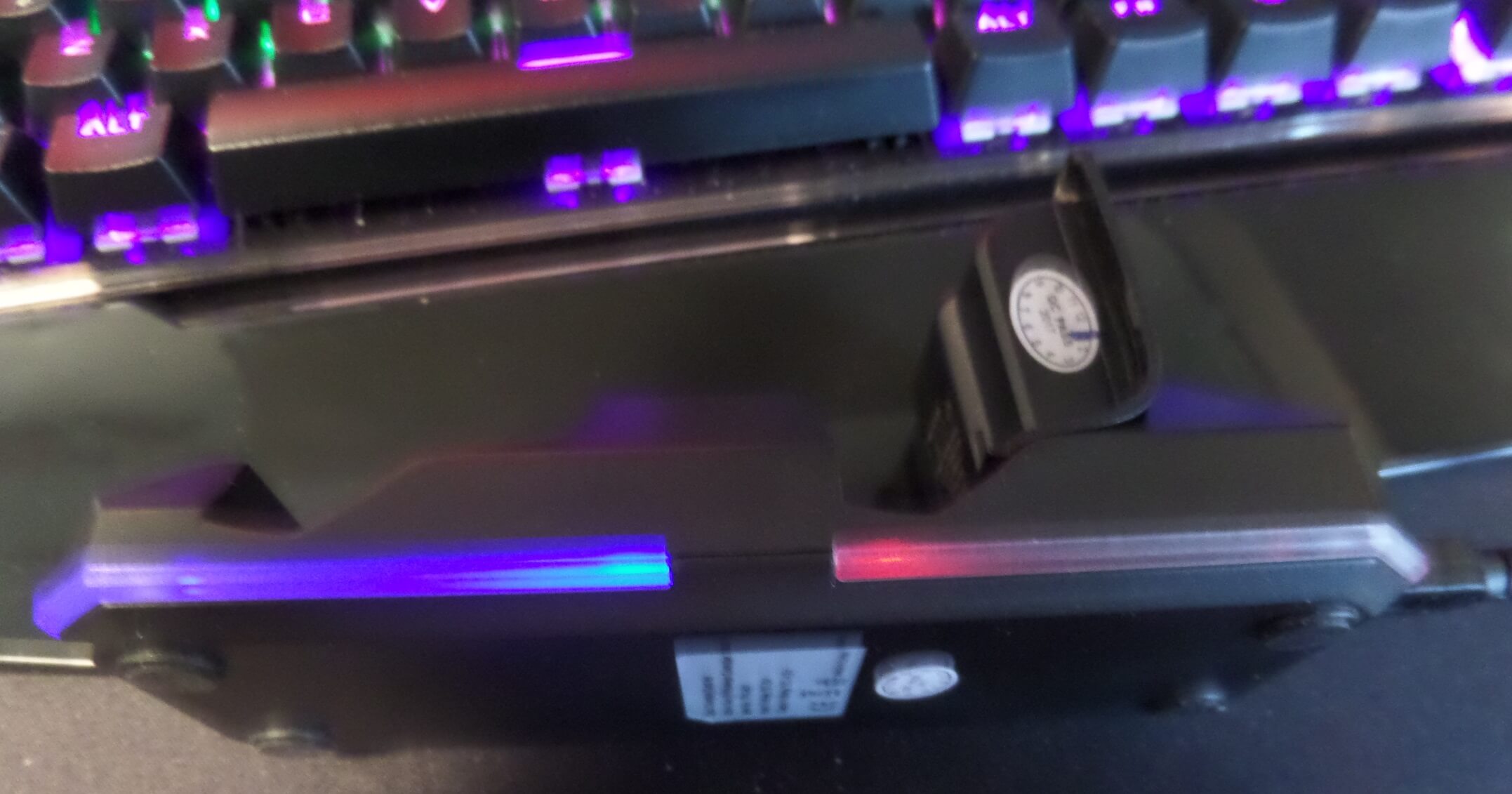 Final Thoughts!
The MegaDream Dual Charging Docking Station is a nice little piece to add to the arsenal. For the low price of roughly $29 dollars, you can't go wrong. It cuts down on the triple A batteries you have to buy. The pack seems to last longer than the triple A batteries also. You can place it anywhere you have a USB outlet. I set mine next to the TV. The build quality seems good and I don't see any future issues with this product. The LED lighting works perfectly and lets me know when it charged. This is definitely something I would recommend getting for your Xbox One or Xbox One S.
Disclaimer:  Megadream sent me their Dual Charging Station Dock With Rechargeable Battery Pack For Xbox One to test and review. All opinions are mine and mine alone!
We are influencers and brand affiliates.  This post contains affiliate links, most which go to Amazon and are Geo-Affiliate links to nearest Amazon store.
Hi everyone I'm James Braga. I was born in Oregon and moved to New Hampshire a few years back. I love most things that have to do with video games and electronics, It doesn't matter if it for a car or a house, if it has electricity in it i will love it . I'm also in school for Information Systems Technology.