A few weeks back I got my hands on Mixcder's new Drip Bluetooth headphones. The set I received is a pair of over the ear headphones. The set comes in two colors and those are blue/white or black. I was lucky enough to get the black set of Drip Headphones. I have had a set of Mixcder headphones before and was not disappointed. They come with 50 mm drivers and claim an 18-hour battery life. Let show you the box it comes in and your first glimpse of the drip headphones.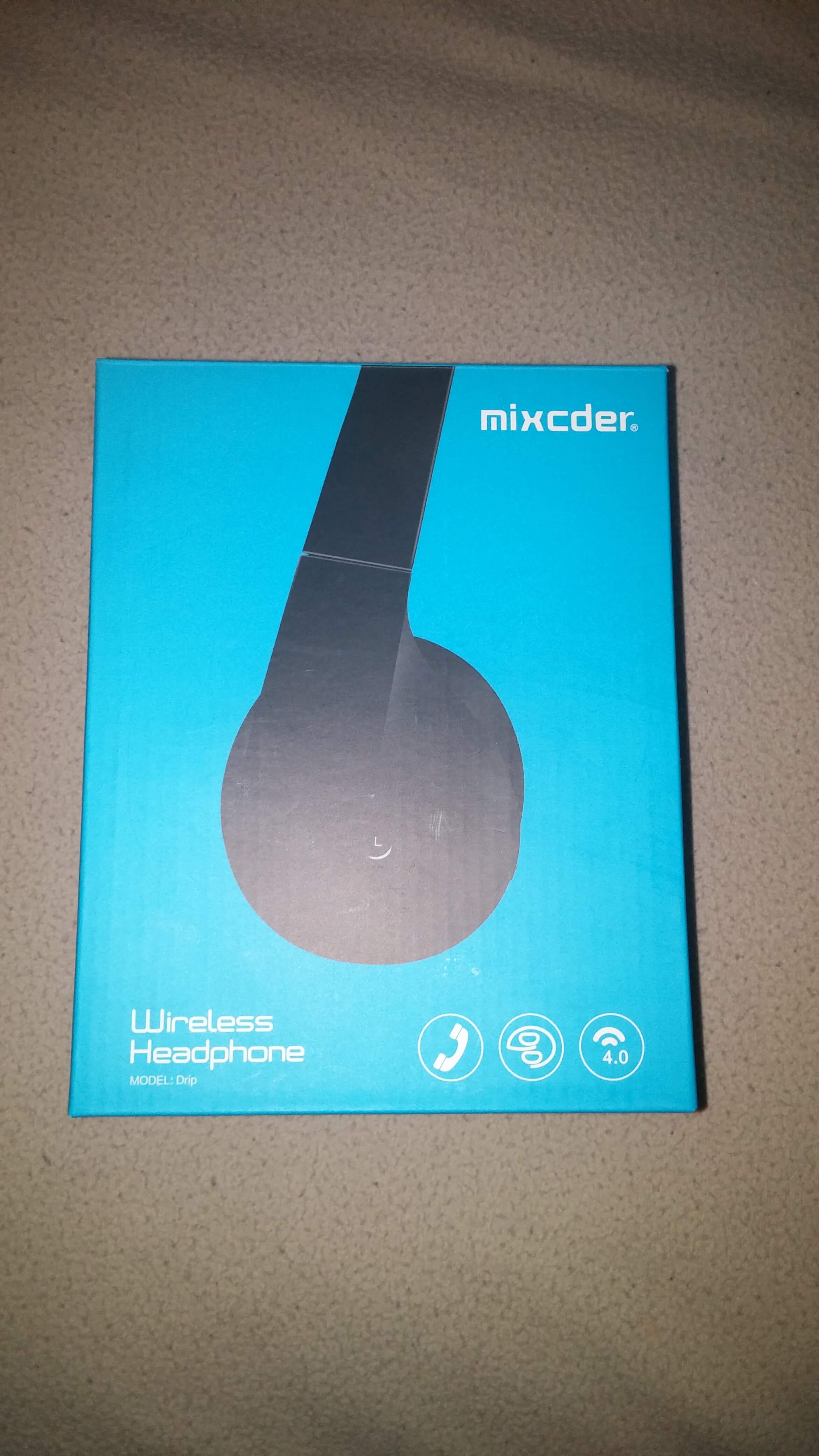 As you can see it a no thrills box which means you will save some cash when buying the item. You also get your first shot of the headset itself. Let me show you a much better shot of the drip headphones. The photo will also let you see what comes in the package.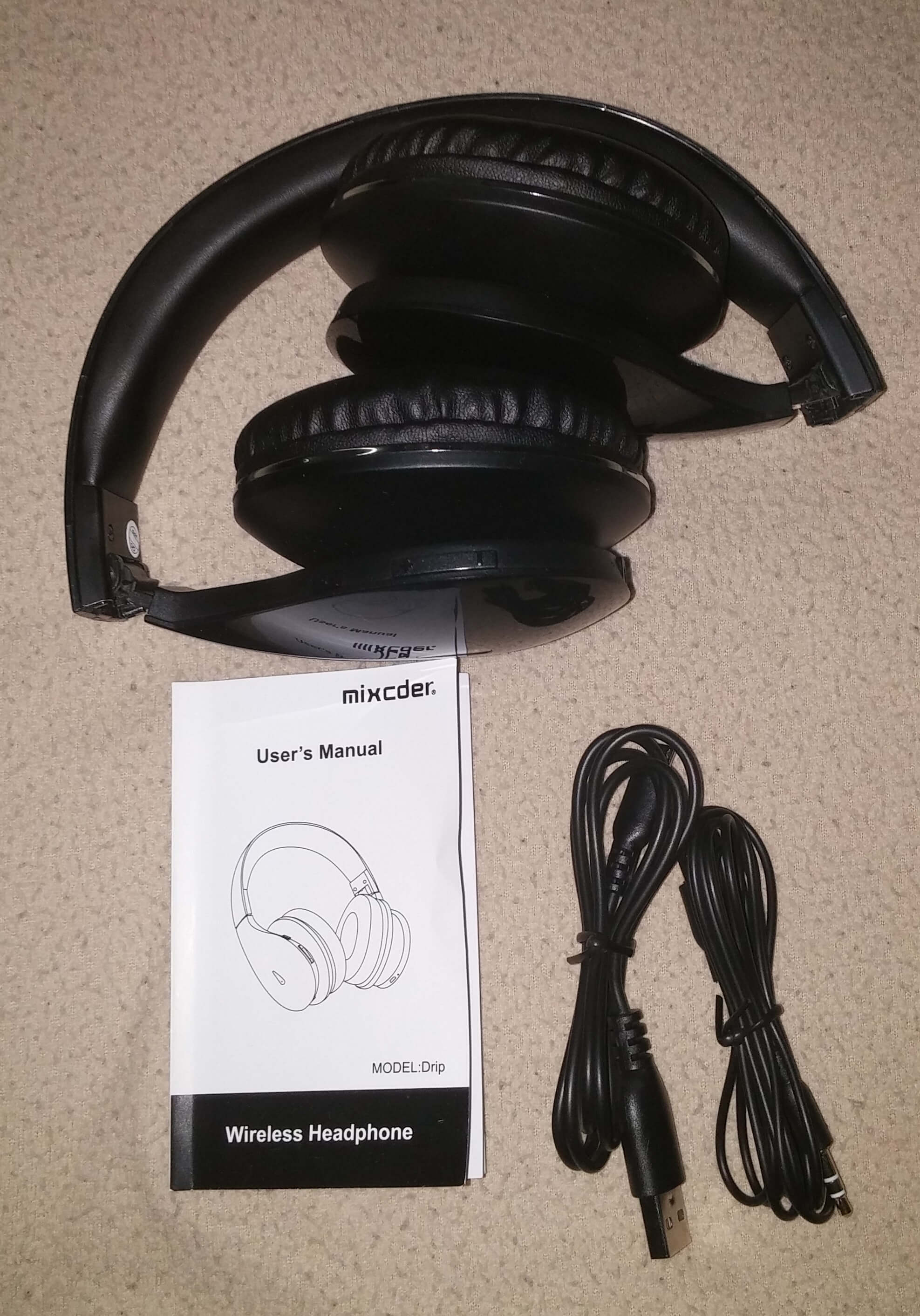 From the above photo, you can see it comes with a USB to micro USB plug. It also has a 3.5 mm headphone jack to 3.5 mm jack. You also get the user's manual and headphones.  If you notice I said it has 3.5 mm jack to 3.5 mm jack that because you can use this headset wired or wireless. I like that they give you this option. It saves me sometimes when I'm in gameplay and the battery starts to die. The photo also shows you that you can fold the headset up into a smaller package. This can save you from breaking them or can even be for packing them in a suitcase and saving space.
Watch My Unboxing Here!
The Mixcder Drip headset comes with a 400mah rechargeable lithium battery. This battery will take about 2 to 3 hours to charge and as stated before should last 18 hours straight use. They claim you should get around 2000 hours standby time. The Bluetooth distance or connect ability distance is indoor 15m outdoor 8m. This should give you a good distance and allow you to move around your house or check the front door without them being out of range. Now I don't think I got the full 15m inside but it was close before it started breaking up.
To connect the Bluetooth to your phone or another device just hold down the power button for 4 to 5 sec tell it flashes red and blue. This will make the device visible to the device you're connecting to.
Sound Quality of the Mixcder Drip
Listening to this set of headphones for music is nice and clear. You get a nice crisp clear sound from the treble. The bass is clear and decent but could be a little better for having 50mm drivers, but does not have that hollow sound like some headphones do. If you use the set for gameplay it is decent but does not give you that surround sound feeling like 7.1 Virtual Surround headsets do. The fit and feel are nice. They sit on the head good but I would like to have seen the earmuffs a little larger so they set just a little better for people with bigger heads. The feel of the Mixcder Drip is very comfortable and can be worn for hours with no issue or pain on the ears. You can see how they fit in the next picture.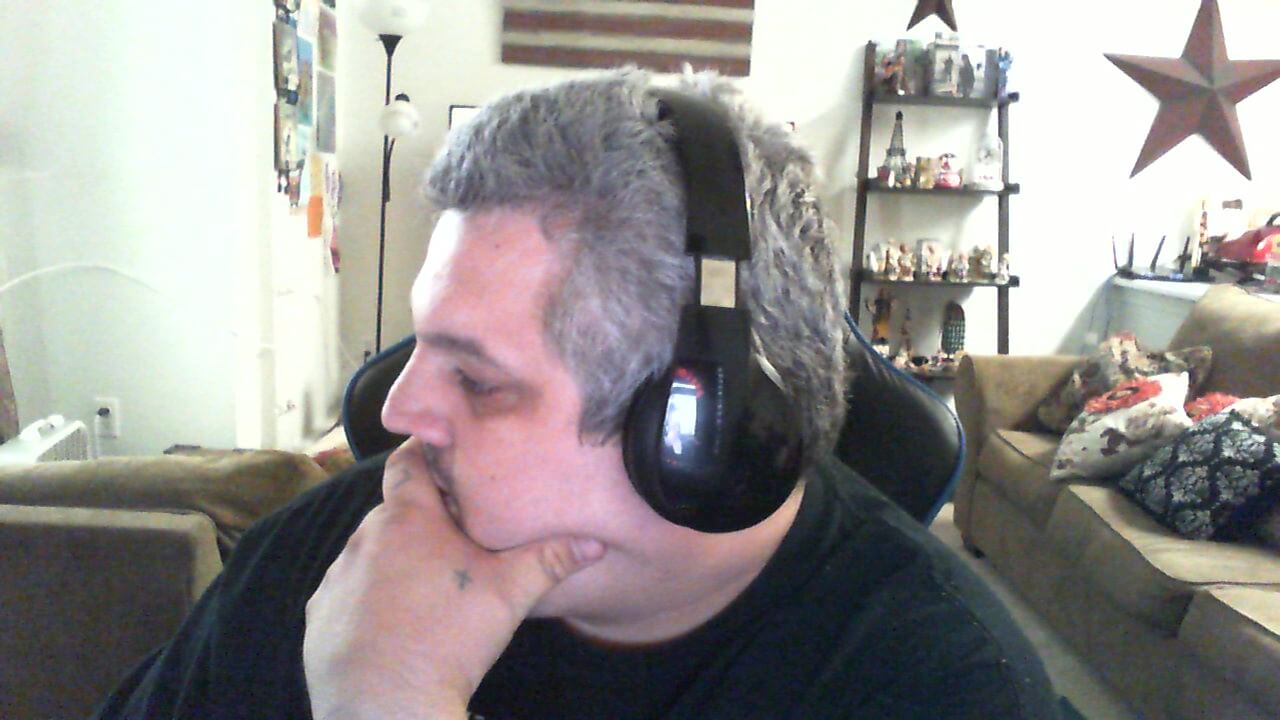 Microphone Overview
The Mixcder Drips does have a built-in microphone. Now like most Bluetooth headsets or wireless headsets the microphone can be spotty. I have noticed that if you stay in a short distance of the phone or device you're using it works well. People can hear you just fine and there doesn't appear to be too much background noise. If using this device to record sound when gaming it works okay as well, not great but there is no boom mic or mic right in front of your mouth either. Some downside to this is that it can sometimes have a little crackle while talking, which gets worse with increased distance from the Bluetooth device you are paired with. This at least was noticed with the Bluetooth testing that I did with the microphone and my phone.
Final Thoughts!
The Mixcder Drip headphones are well made and easy to wear. They are a decent price and worth the purchase. With the good battery life and option to use jack instead of Bluetooth they have thought of all your needs. I would say grab a pair if you need a nice cheap and decent pair of headphones to last you through the year.
Disclaimer: Mixcder sent me their drip Bluetooth headphones to test and review. All opinions are mine and mine alone!
Hi everyone I'm James Braga. I was born in Oregon and moved to New Hampshire a few years back. I love most things that have to do with video games and electronics, It doesn't matter if it for a car or a house, if it has electricity in it i will love it . I'm also in school for Information Systems Technology.