With more and more people working at their desks, it has never been so important to make sure you're keeping your muscles safe while you sit so much. This is where back massagers can come in handy, so you can make sure you're not completely stiff all the time (plus they just feel great). NAIPO reached out to have their new oPillow back massager reviewed and I was happy to test it out since I've tested many of their products and have always been happy with them. Overall, it's a great option since it's not as intense as some massagers and it's also small enough to fit without taking up so much space on your chair.
Opening and using the back massager
Like most NAIPO products I've tested before, the NAIPO oPillow pretty much ready to use right out of the box as soon as you put it together. All you need to do is take the massager, the back hook, and the plug out of their packaging, put them together, and you're ready to go. This massager is not complicated to use as there are only two buttons on it – the power button and the heat option. If you're planning to get this for someone who is not tech-savvy as a gift or holiday present, don't worry, as it's incredibly easy to set up and use.
Using the oPillow
After you set it all up, you simply turn it on. One thing I noticed right away is that it's a pretty gentle massager compared to some of the other ones out there, and even other NAIPO massagers I've tested. It's still tough enough to give a good massage, but it thankfully doesn't hurt. The material on it is also really soft, so it is enjoyable to sit against. You get twenty minutes of massaging before it automatically shuts off. You can set it as high or as low as you want, for a fully customizable experience to get the sore spots.
Technology on the oPillow
The oPillow has four nodes that move to give a full massage. You plug it into an outlet, so you'll need to be near one to make sure you can use it. There's heat that automatically turns on to make sure your muscles relax. This has two layers of support so you get a comfortable massage.
Video review
Overall review: 9.2/10
Comfort: 9/10
Durability: 10/10
Ease of set up: 10/10
Pressure of massage: 8/10
Material softness: 9/10
Features:
Easy to set up
20 minutes of use time
Four nodes for a deep massage
Underwent 400 hours of wear-resistance quality testing
Flexible hook attachment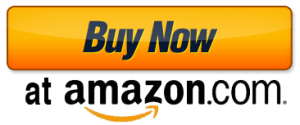 Disclaimer: I received this product for free for the purposes of testing it and reviewing it. All opinions expressed are truthful and 100% my own.
Jackie is a writer out of Denver, Colorado with a never-ending passion for good TV shows, gadgets, and old-school video games.
Compensation Area of Interest I've been writing articles online for over 8 years, but I'd like to start getting into the review world. I love, love, love TV shows and gadgets.