I had been using the previous generation of the Amazon Fire TV stick and one of the things that was a bit annoying is when you wanted to search for an actor or movie and you had to use the remote to hunt and peck for each letter one at a time, which was really a peeve.
Amazon Fire Stick with Alexa Voice Remote Unboxing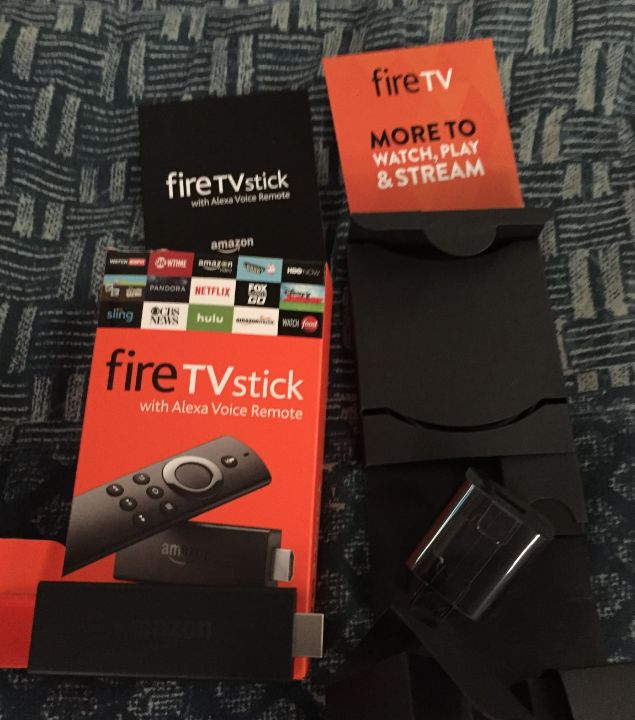 Well besides the instructions card and some promo papers you get the A/C wall outlet, a Micro USB power cable, the Fire TV Stick and the Remote.  The most notable thing about the Fire TV Stick with Alexa Voice Control is the new Microphone button at the top of the remote.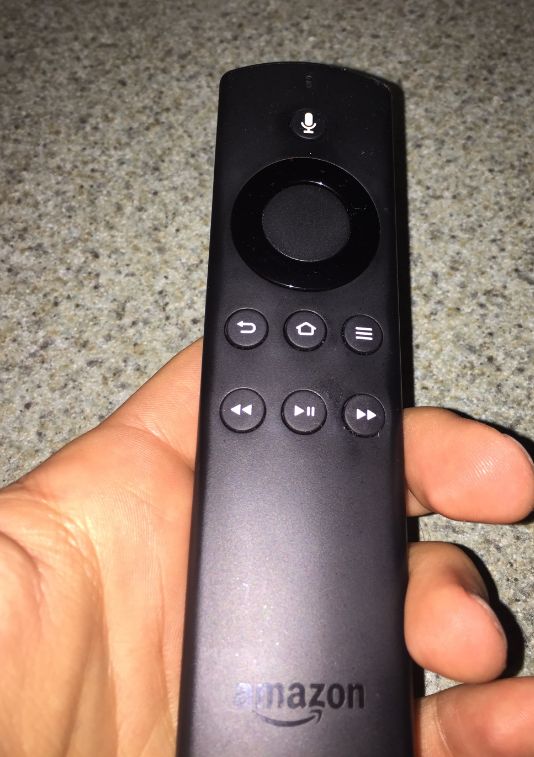 The previous version of the Fire Stick also had some noticeable sluggishness when moving through applications or playing some of the casual games and loaded apps slower than other devices like the later Roku boxes. But all that changed with the All New Fire Stick with Alexa which has not only more powerful components but a built in button so that you can use your voice to search for things with your Fire Stick and you don't need an Amazon Echo or any other Amazon device for the speech component part, it is self contained.  Simply press and hold the microphone button at the very top of the Fire Stick remote and activate the Voice Remote feature.  The thing to note is you have to hold the button down and it will record your voice until you let go of the button, you don't just tap the button you hold it down and then speak into it and then release the button when done with what you wanted to search for.
Here is a Voice Search Test with the new Amazon Fire Stick with Alexa Voice Control