So I asked the readers whether they wanted a Google Nexus 7 or Kindle Fire 7″ HD and the vast majority said a Google Nexus 7 tablet.  So this is a Google Nexus 7 giveaway and entering this sweepstakes gives you a chance to win one of the amazing Google Nexus 7 Android tablets which is considered the best of breed.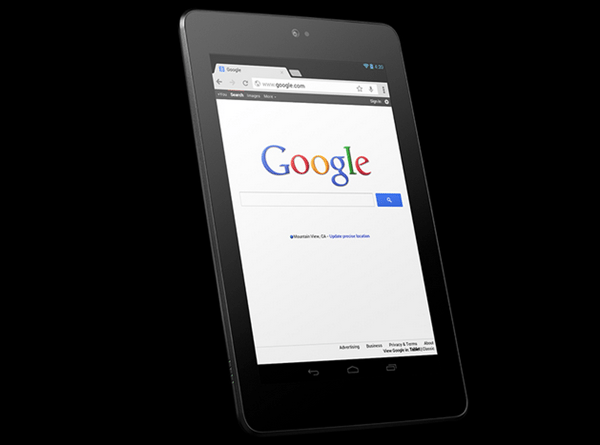 The Google Nexus 7 Model being given away has:
1280×800 pixel resolution
16GB Storage
NFC
Wi-Fi
Bluetooth Support
Android 4.2 Jelly Bean
1.2 MP Front Camera
NVIDIA Tegra 3 quad-core processor
1 GB Ram
Microphone and more.
See spec details here.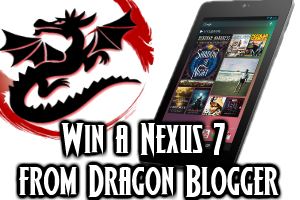 Win a Google Nexus 7 Tablet
Update: Congratulations to Corey from MO, who won the Google Nexus 7 Sweepstakes.
Enter to win the best Android tablet and the more entries you get the better your chances of winning, remember to share the PTAB.it link the Punchtab giveaway gives you on social networks, forums and with others.  This gives you 1 entry for every click and 5 entries for everyone who signs up under your PTAB.it link.  It is shown to you after you finish or skip past the last entry option in Punchtab.
Additional Google Nexus 7 Sweepstakes Rules
In addition to rules outlined in the contest, I have added some additional terms.
If you prefer a Kindle Fire HD, then the winner has the option of selecting a Kindle Fire 7″ HD instead of Google Nexus 7 tablet if that is preferred tablet.  They are the same price so I am willing to send them the Kindle Fire 7″ HD instead if they prefer it over the Google Nexus 7.
If you live outside the U.S. you will receive $199 USD cash value of the Google Nexus 7 tablet instead of the actual prize via Paypal.  This allows me to make sure International readers can enter the giveaway but shipping may not always be available. 
The Google Nexus 7 Giveaway is brought to you by Dragon Blogger Technology as well as EmFastIncome who helps bring information on how to Make Money blogging to online marketers, writers and bloggers.