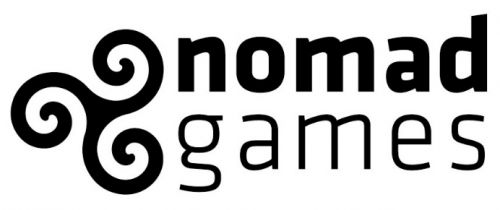 LYMM, UNITED KINGDOM – August 29th, 2019 – Developed by Nomad Games and published by Asmodee Digital, today sees the launch of three new pieces of content for the Talisman games; Talisman: Digital Edition and Talisman: Origins. This new content is available on iOS, Android and Steam.
The Talisman: Digital Edition – The Clockwork Kingdom Expansion brings a new exciting crafting mechanic to the game. Players are now able to create their own Weapons, Armour, Objects and Followers through hundreds of different crafting combinations with thousands of possible outcomes. The Clockwork Kingdom Expansion can be used in conjunction with any other Talisman expansions or on its own with the base game.
Are you ready to experience Talisman as it heads into the era of invention?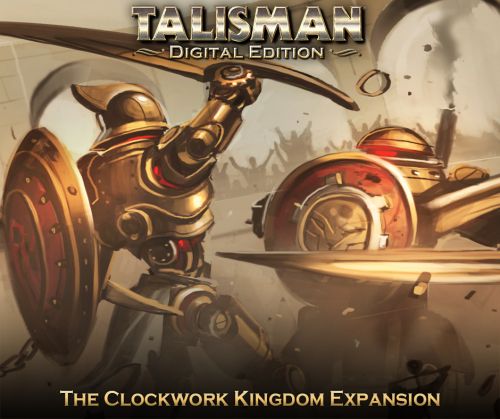 The Clockwork Expansion includes:
41 New Adventure Cards
8 New Spells
30 New Material Cards
3 New Characters
2 New Alternative Endings
Talisman: Origins – The Legend of Pandora's Box adds a new book to the Origins Library with a whole new five chapters to play through. This book isn't for the faint hearted, as the challenging Nether Realm creatures are some of the strongest in the history of Talisman. Featuring 5-10 hours of new content, The Legend of Pandora's Box adds new challenges and achievements in which you have to use your wits to survive.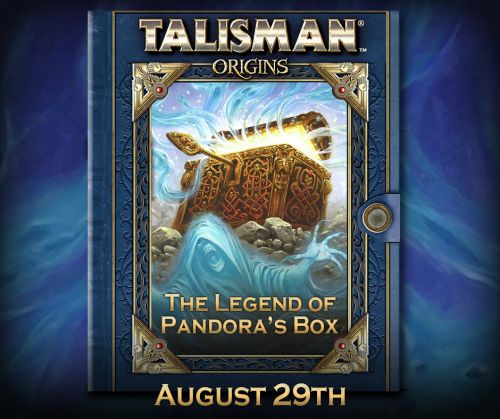 The Assassin's Tale is the 4th free DLC to be added into the Talisman: Origins Library. Featuring 3 new chapters, this free content update tells the tale of the Assassin proving his worth, and becoming the feared character players know in Talisman. Will he be able to remove the bounty on his head?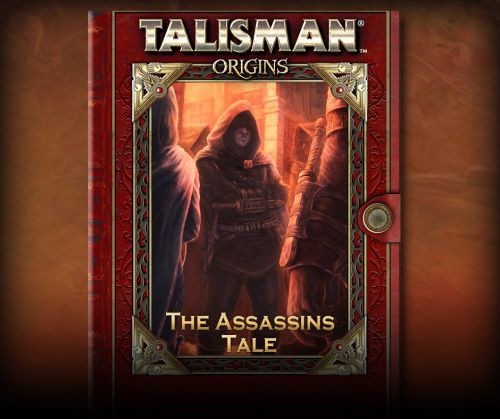 Price and availability
Talisman: Digital Edition – The Clockwork Kingdom Expansion is available now for iOS (MSRP: €5.49/$4.99), Android (MSRP: €4.99/$4.99) and on Steam for Mac and PC (MSRP: €5.99/$5.99).
Talisman: Origins – The Legend of Pandora's Box is available now for iOS (MSRP: €2.29/$1.99), Android (MSRP: €1.99/$1.99) and on Steam for Mac and PC (MSRP: €3.99/$3.99).
Talisman: Origins – The Assassins Tale is available now for iOS, Android and on Steam for Mac and PC as a free update to all players.
More information about Nomad Games on:
Web: https://www.nomadgames.co.uk/
Twitch: https://www.twitch.tv/nomad_games
YouTube: https://www.youtube.com/c/NomadGamesOfficial
Twitter: https://twitter.com/Nomadgames
Instagram: https://www.instagram.com/nomad_games/
Facebook: https://www.facebook.com/NomadGamesLTD/
About Nomad Games
Nomad Games is an independent video games developer and publisher based in Lymm, Cheshire. It was formed in 2011 by a small team of veteran digital developers, with over 20 years of experience. The company has evolved from the team's passion for digital gaming on PCs and mobile devices, and is expanding its business to offer publishing services to niche developers and license holders of table top games. The company is best known for its digital version of the classic Games Workshop board game Talisman, which has sold over a million units on PC, Mac, Android and iOS formats.
About Asmodee Digital
Asmodee Digital, a fully owned subsidiary of the Asmodee Group, is an international publisher and distributor of digital board games with operations located in Europe, North America, and China. Asmodee Digital manages the creation, design, development, publishing, and marketing of board and card games on leading digital platforms – spanning mobile, PC, Mac, vitality reality and consoles – for Asmodee studios as well as for third-party publishers. The current Asmodee Digital catalogue includes best-selling digital games such as Catan VR, Carcassonne, Ticket to Ride, Splendor, Agricola, Mille Bornes, Pandemic, Small World 2, Mr. Jack London, Colt Express, Mysterium, Potion Explosion, Onirim, Jaipur, Spot It! Duel, Abalone, Ticket to Ride First Journey, Catan Stories, Talisman, Fighting Fantasy Legends, Smash Up and digital versions of many other well-known board games. http://www.asmodeedigital.com/en/
About Games Workshop®
Games Workshop® Group PLC (LSE:GAW.L), based in Nottingham, UK, produces the best fantasy miniatures in the world. Games Workshop designs, manufactures, retails, and distributes its range of Warhammer®: Age of Sigmar® and Warhammer® 40,000® games, miniature soldiers, novels and model kits through more than 507 of its own stores (branded Games Workshop® or Warhammer®), the www.games-workshop.com web store and independent retail channels in more than 50 countries worldwide. More information about Games Workshop and its other, related, brands and product ranges (including our publishing division 'Black Library' and our special resin miniatures studio 'Forge World') can be found at www.games-workshop.com.