We are influencers and brand affiliates.  This post contains affiliate links, most which go to Amazon and are Geo-Affiliate links to nearest Amazon store.
A week or so back I got my hands on a set of Wraith Gaming Glasses from NoScope. Now they come in frost white or onyx black. I have never used gaming glasses before and said why not give it a shot. What could it hurt right? Well I was lucky enough that our friends over and NoScope sent me their brand new pair, and these were just released. I'm typically not the type that will fuss from sitting in front of a PC for hours on end and I am kind of used to the eye fatigue (burning, itching that comes from it). I'm sure a lot of you can relate to me on that one.
Watch my Unboxing of the NoScope Wraith glasses here!
In the next few picture you can see what come in  the package, plus I lay out the second pair so you can see both pairs, as I received both Black and White versions.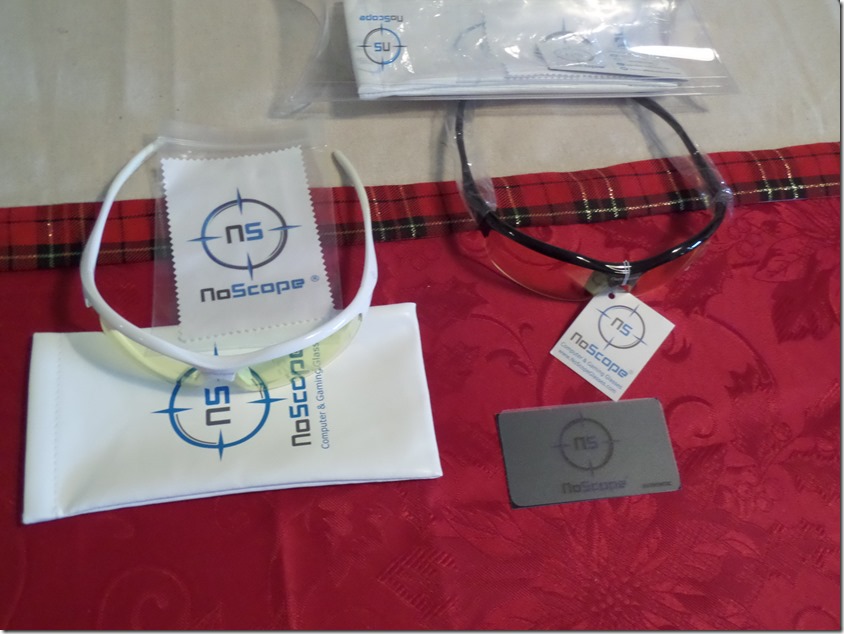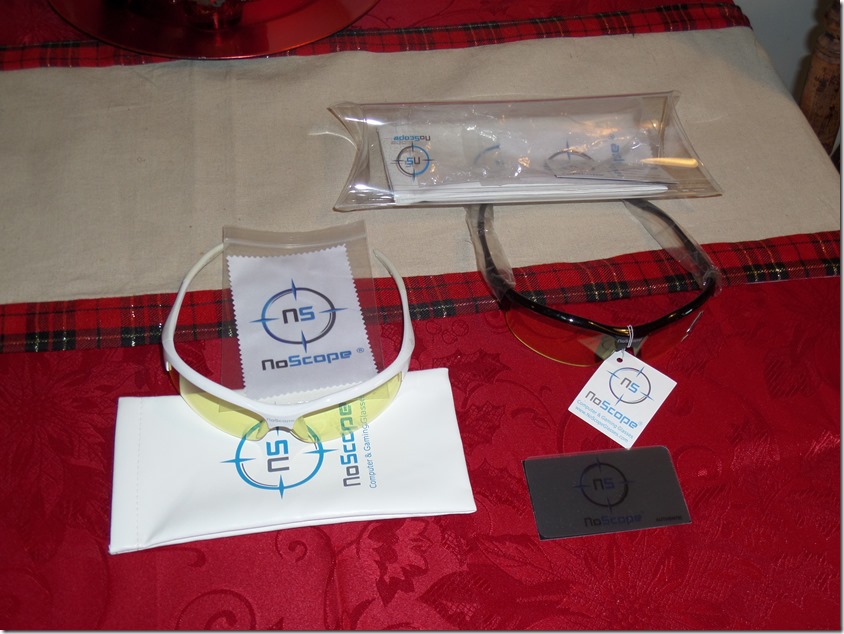 You can see that they come in a plastic package. The package includes a couple business cards, cleaning cloth, carrying case, and the glasses.
Like I said they come in two colors. The black onyx and the frost white. I will post a few pictures of the glasses side by side.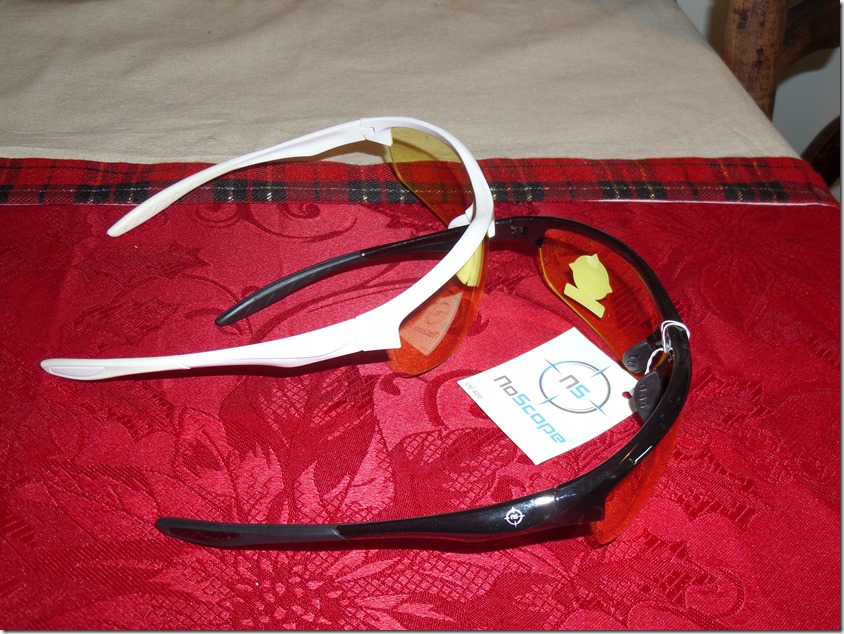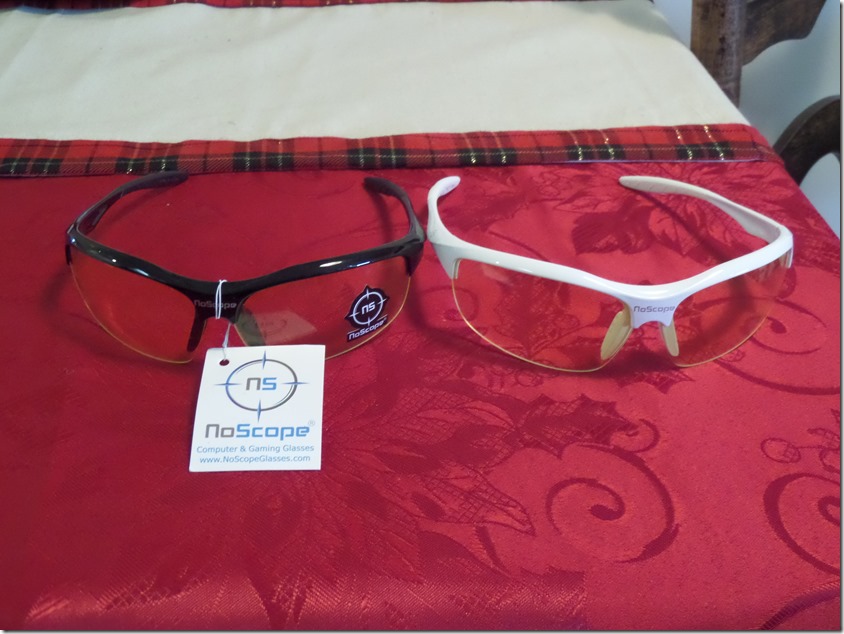 Both colors are very clean and nice looking. The frost white Wraith NoScopes match my computer build well. The have a soft silicone padding on the glass frames. This make them feel awesome on the ears and helps stick them to your head well. The also have a rubber nose pads. The glasses frames are made from a nice  lightweight glossy poly-carbonate. the material makes the color pop off the glasses frames.
The lenses it self are resin coated. This help cut back eye strain while gaming for hours on end or just working in front of the computer for hours on end.
The Wraith glasses come with a white leather case but you have the option of buying a hard case if you chose.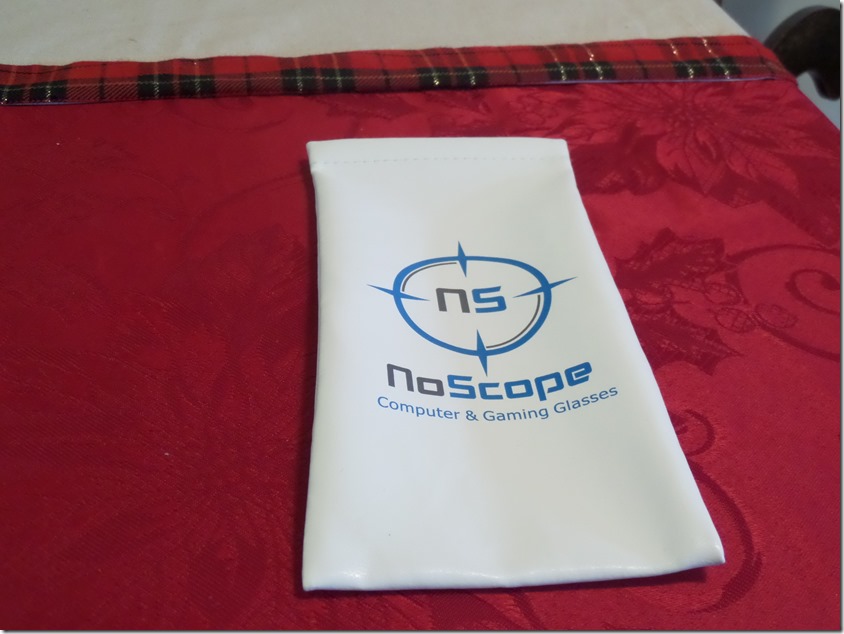 As you can see in the next picture they fit on my large head very well.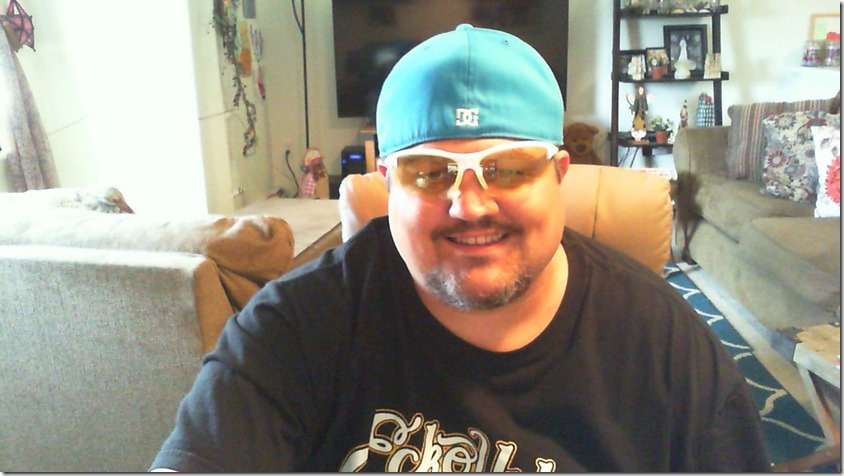 Now I put these Wraith glasses through the paces in large game plays sets of Grand Theft Auto V and I sat playing in the dark for a good 6 to 7 hours or more at time. I can say that I didn't feel the normal headache or eye strain I get from time to time, and though I can't say I was less tired after 6-7 hours of straight play I can say that my eyes did feel less fatigued and dry and you don't get as much shock when finally pulling away from a bright monitor, the color shift is much more subtle and leaves less "image" burn, you know when you close your eyes and you still see the bright white/grey rectangle from the screen imprinting on your eyes, this lessened that significantly. For under $30 you can not go wrong with picking these up I would think if you game or stay up into the late hours and stare at bright monitors all night.
All and all the glasses do what they say they can do that is for sure. I give these glasses a solid 4 and half stars.
Disclaimer: Noscope sent me their Wraith glasses to do a thorough and honest review on. All opinions are mine and mine alone.
We are influencers and brand affiliates.  This post contains affiliate links, most which go to Amazon and are Geo-Affiliate links to nearest Amazon store.
Hi everyone I'm James Braga. I was born in Oregon and moved to New Hampshire a few years back. I love most things that have to do with video games and electronics, It doesn't matter if it for a car or a house, if it has electricity in it i will love it . I'm also in school for Information Systems Technology.