We are influencers and brand affiliates.  This post contains affiliate links, most which go to Amazon and are Geo-Affiliate links to nearest Amazon store.
Having clean air is an essential part of staying healthy and being able to work hard. Through the years I've been able to review a handful of air purifiers, and when
Okaysou
reached out to have their
AirMic4S air purifier
reviewed I was happy to give it a try. Overall, it's a great air purifier for about 300 sqft rooms (they offer various sizes if you need more) and has a higher quality medical-grade HEPA filter, which is important if you're someone who suffers from allergies, etc. It does make a slight rattling sound which seems to be the filter having a bit of room, but it's not enough to be a big problem.
Out of the box and first use
As with most air purifiers, you want to make sure you take off the plastic covering on the internal filter before using it. Removing the bottom is easy so you can access the filter. Once that's done, it's pretty much ready to use. You'll want to read the instructions to make sure you know what you're doing and how to work it overall, but the buttons are pretty self-explanatory.
The buttons on top can control the fan speed (3 different settings), set a timer, let you know when you need to replace the filter, turn the lights on and off, and turn on night time mode.
What the OkaySou AirMic4S filter cleans
The
OkaySou AirMic4S
has a H13 true HEPA filter, which is medical-grade. It can remove up to 99.97% of airborne particles as small as .3 microns, some of which include:
Dust
Pollen
Pet dander
Pet hair
Odors
Gases: formaldehyde, ammonia, VOCs
When you need to replace your filter, they have four different kinds you can choose from, depending on what you need. It comes with the pet filter as the default but then you can also choose between filters that focus on germs, toxins, or odors. The ultra pre-filter is washable and can capture pet hair, which so far I have found ideal for the two dogs in my apartment. This filter can clean air up to 2x per hour in a room size of 580 sq.ft / 3x per hour in 300 sq.ft / 5x per hour in 150 sq.ft. – so that should be a good estimate for how long you need to run it, if you choose to turn it on and off as needed.
Overall use of the Okaysou AirMic4S
There are a few things I wish this purifier had in comparison to some other purifiers I've tested. For one, I wish there was an air quality sensor on it when I know the air is clean so I can turn it off for a bit. I didn't notice too much of a drop in noise when I switched it to "night mode" outside of all the colors going off. If you have a bigger space, you'll most likely need to look into a bigger unit since this only cleans so much air at a given time, even with the high setting. The buttons aren't raised so you can't operate it in the complete dark, but that's not too much of a big deal.
Outside of those things, I tested it out thoroughly for air cleaning (I have a few handheld air quality sensors) and it did clean my air in the time frame it said. I have noticed better breathing and less itchy eyes from using it, which has been essential with the smoke from the western fires currently flying through my city over the past month. However, I wouldn't say it's a strong air purifier. Even after running it for a bit on it's own, the room doesn't get as fully clean as I would like the air to be.
The design is sleek and it blends in well for most spaces. It won't look like an eye sore, which is nice depending on your space. It's just over a foot or so high, so it's pretty compact.
Overall review: 7.5/10
Set up: 9/10
Regular sound: 6/10
Night time sound: 6/10
Ease of use: 9/10
Air cleaning: 7/10
Size and design: 8/10
Video review:
Features:
Medical grade filter
Three fan settings
Night time mode
Light control
Timer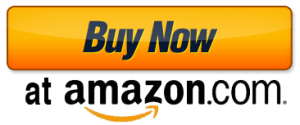 Disclaimer: I received this product for free for the purposes of testing it and reviewing it. All opinions expressed are truthful and 100% my own.
We are influencers and brand affiliates.  This post contains affiliate links, most which go to Amazon and are Geo-Affiliate links to nearest Amazon store.
Jackie is a writer out of Denver, Colorado with a never-ending passion for good TV shows, gadgets, and old-school video games.
Compensation Area of Interest I've been writing articles online for over 8 years, but I'd like to start getting into the review world. I love, love, love TV shows and gadgets.