If you have an iPhone then you could probably benefit from a Flash Drive that allows you to backup all your pictures and media files to an iPhone compatible flash drive that you can quickly transfer to your PC, or simply store videos on the flash drive and play them on your iPhone or iPad without taking up storage space on your mobile devices.  Even 32GB of space on an iPhone fills up quickly if you do a lot of video recording, so this is a great way to offload those videos and make more room for apps and games.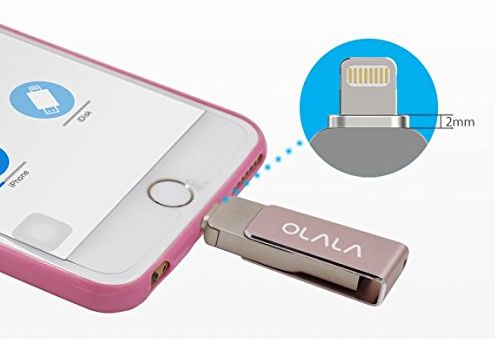 All you need to do is install the iDiskMe app on your phone and you even get the option to encrypt the files you transfer to your flash drive.
Enter for a Chance to Win the OLALA 64GB iPhone Flash Drive
OLALA 64GB USB 3.0 iPhone Flash Drive Giveaway

Rules amendment: This product is being sent by from Amazon.com therefore only U.S. residents in the continental 48 states are eligible to win this giveaway and receive the prize. If you choose to enter the giveaway from an International location then you must have a US resident receive the prize (like enter for a friend…etc).