We are influencers and brand affiliates.  This post contains affiliate links, most which go to Amazon and are Geo-Affiliate links to nearest Amazon store.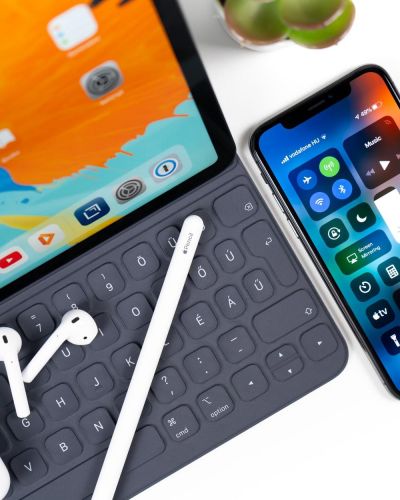 With the continuous development of new technology, packing checklists have grown beyond clothes and toiletries to include a long list of electronics and gadgets that can solve some of the most annoying travel problems, making our trips a lot more comfortable and convenient.
One of the most common struggles many travelers often face is staying entertained while on the go. Luckily, there's a long list of gadgets that can tend to all your entertainment needs, making your vacations much more enjoyable.
A Portable Radio
Many people see radios as outdated devices when in reality, radio technology has come a long way since its inception. By continuously adapting to our changing needs over the years, radios have managed to keep up with the latest technology.
Radios are most commonly used to entertain people on their way to and from work, however, nowadays radios are equipped with multiple functionalities and modernized features, and they also come in various portable options including pocket, walkman, and digital radios. This means that you can now take your portable radio with you on vacation and listen to your favorite programs and music on the go.
Between AM/FM radios, clock radios, and even digital radios, there's definitely a compact radio out there within your budget that will fit your needs and keep you entertained throughout your trip.
A Tablet
By combining many of the classic functions of a laptop with the sleek design features of a smartphone, a tablet can act as a middle ground between the two devices, providing numerous entertainment options in a small and light package.
Tablets are all about portability which makes them perfect for reading, listening to music, playing games, and even binge-watching movies and TV shows on the go. With the hypersensitive touchscreen and the crisp resolution, bringing a tablet with you on your travels will also be perfect for keeping the kids happily occupied and entertained in situations where you want them to sit quietly like on long flights.
An Action Camera

While digital cameras and DSLRs are used to take on-spot pictures and videos of people, wildlife, landscapes, and landmarks, action cameras are built for the active travelers looking to take high-quality pictures and videos while driving, cycling, swimming, snorkeling, surfing, kayaking, etc.
Another feature that separates action cameras from their digital counterparts is their user-friendly operation. Although DSLRs may have a lot of common features with action cameras, they do come with a learning curve that's mostly intended for professional photographers and technology experts whereas action cameras are much easier to set up and use as they require no extensive technical knowledge or professional skills.
To help you document your thrilling underwater adventures, pretty much all action cameras are made of waterproof materials that can withstand serious depths. Different action cameras come with different advanced features including built-in stabilization, time-lapse, Bluetooth control, continuous shutter, built-in wifi, auto image rotation, night mode, and much more.
For those looking for advanced functionality, some models combine the aerodynamic design with cutting edge software and state-of-the-art processors to provide innovative features such as GPS tracking, voice control, and social media live streaming capabilities.
An e-Reader
An e-reader can certainly be an investment but it's a worthy one, especially if you're a bookworm who can't go anywhere without having a couple of books at hand. You see, an e-reader, allows you to bring hundreds of books on your vacation and they'll still weigh about the same as a deck of cards which is more convenient than carrying these heavy paperback books around.
Even if you're not an avid reader, you can still use your e-reader to carry travel guidebooks, foreign language dictionaries, and children's books, all of which will come in handy when traveling.
While you can enjoy your favorite books on your tablet or even your smartphone, the anti-glare screen of an e-reader will provide a more ergonomic reading experience that doesn't strain your eyes, even if you're reading outside in strong daylight. Plus, with an e-reader, you won't get distracted with other applications which will allow you to get more uninterrupted quality reading time in.
These are only some of the many entertainment gadgets that you can bring with you on your work trips and vacations. With the ongoing advent of technology, the list will probably continue to grow indefinitely. However, the aforementioned suggestions should help you cover all your basic entertainment needs, from documenting your trip and keeping up with your favorite shows to listening to your favorite music and catching up with your reading, all of that while on the go.
We are influencers and brand affiliates.  This post contains affiliate links, most which go to Amazon and are Geo-Affiliate links to nearest Amazon store.
I am interested in all things technology, especially automation, robotics and tech that helps change how society will live in the future.