We are influencers and brand affiliates.  This post contains affiliate links, most which go to Amazon and are Geo-Affiliate links to nearest Amazon store.
So, you've come to a point in your life where you're roaring to earn all that extra money. You have the drive, you have the will, but what you don't have is an idea of how to get it all rolling. Well, have you thought about dabbling with online retail?
Perhaps you've heard about the global e-commerce behemoth Amazon—the world's number one online retailer. Don't let that intimidate you because it's really not as daunting as it seems. Amazon has different platforms that can help just about anyone looking into starting their own business.
Interested? Here are some business ideas for anyone ready to get started on Amazon.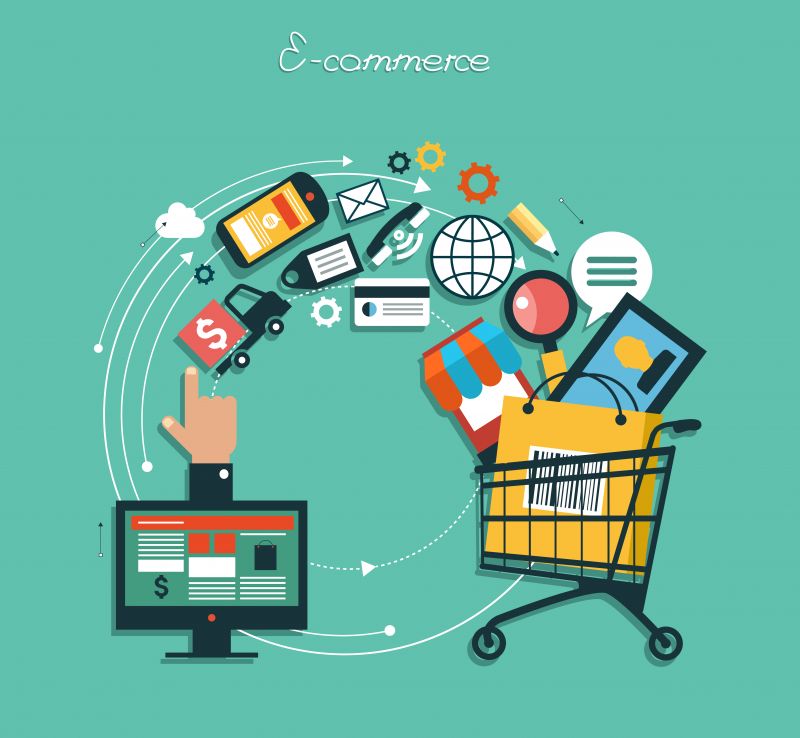 E-Commerce
You can make use of Amazon as a selling platform. They're the third largest retailer in the world—first if you're only counting online retailers—which means their audience is unparalleled. This kind of market shouldn't come easy, but it does.
By registering as a seller on Amazon, you can put your products on sale on their website and reach hundreds of millions of customers. More than 40% of the sales from Amazon come from individuals and not superbrands.
Here are some more benefits of selling on Amazon:
They have an online ecosystem that's secured and provides an excellent online shopping experience.
They mitigate risks you might incur from huge overhead costs when running your own online retail store.
They have remarkable SEO rankings, which means your products will also get this benefit.
Customers already trust the brand.
Take in mind that you can register as a professional (with a fee of $39.99/month) or as an individual (sell fewer than 40 items per month). All you need is to register as a seller, choose what kind of plan you want and the products you want to put on sale, and then start listing! Doesn't sound like rocket science, does it? It's easy and manageable even for beginners.
Drop Shipping
See, the thing with drop shipping is that just about anyone can do it. To do this, you need either your own product or purchase from a manufacturer and get the lowest price possible. Amazon will fulfill the orders on your behalf—store inventory and ship the items themselves.
As for returns, you have to process them yourselves—a small price to pay, especially when you take into account how there's zero warehouse cost to start with, right?
Here are the other benefits of going this route:
It's highly beneficial for those selling bigger items as it's harder to store and ship such items.
You have the option to sell a lot more products because your storage space does not limit you.
It enables you to focus on generating sales and marketing rather than the arduous task of fulfilling orders.
There are some journalreview.org program complaints that drop shipping can be difficult for beginners. This is the reason why good organizational skills and customer service skills are crucial to succeed in this line of business.
Fulfillment by Amazon (FBA)
With Fulfillment by Amazon's business model, you'll be able to grow and expand your business. It starts like this: You create your own product. That's it. That's all. Amazon FBA will do the rest.
They'll pick up your products and store them in their warehouse. Whenever someone orders through the website, Amazon will handle the labeling, packaging, and shipping. What's more, they'll take care of customer service and inventory, too!
With Amazon's help, you'll be able to focus more on your product. Start pursuing what you love and come up with a product you're proud of, and let Amazon take care of the rest.
Affiliate Marketing
Do you have a website or blog? No? Well, why don't you start one? With the Amazon Associate's program, you'll be able to monetize off your own content!
Still confused? Here's how it works:
A person visits your website and clicks on an affiliate link.
This person is directed towards the product page on Amazon.
If the person proceeds to purchase the item, you get a commission from the sale.
Your sales commission is credited to your account, which you can withdraw through various methods.
By signing up for Amazon Associate's program, you'll be able to earn referral fees. It's free to join and easy to use! Get started with the following steps:
Start your blog or website (or set up your existing site).
Log in to your Amazon account if you have one or register if you don't. At the bottom of the page, you're going to see "Become an Affiliate"— click on that and then click "Join for Free" on the next page.
Fill in your required information and then register the name of your website.
Agree to the contract and then wait for an e-mail from Amazon approving your application.
Once you're done, you can start adding all those links to your website. Now, all you have to do is wait and watch as the money comes rolling in.
Conclusion
One important thing to note is that Amazon knows what it's like to be rookies in a competitive business world. They've been in your shoes. Now, they're an e-commerce legend with over 300 million active users each month. Why not make the most of that and earn extra money—all while in the comfort of your own home?           
We are influencers and brand affiliates.  This post contains affiliate links, most which go to Amazon and are Geo-Affiliate links to nearest Amazon store.
I am interested in all things technology, especially automation, robotics and tech that helps change how society will live in the future.