The next giveaway we are running with ORICO is one that will benefit mostly MacBook fans who have the latest MacBook with USB-Type C adapters.  This USB Hub will allow you to add 3 additional USB 3 ports to your MacBook but also it has USB Type-C charging and data pass through so it can charge your MacBook pro while the MacBook adapter is plugged into the ORICO MacBook USB hub.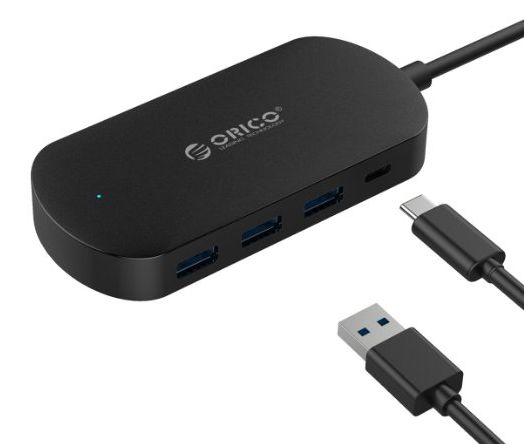 To see how this is setup, look at the below design diagram.  You basically plug your MacBook charger into the USB Type C input port on the ORICO Type-C to USB hub and then plug the hub into the USB Type-C port on the MacBook.  Then plug and unplug your USB devices as needed.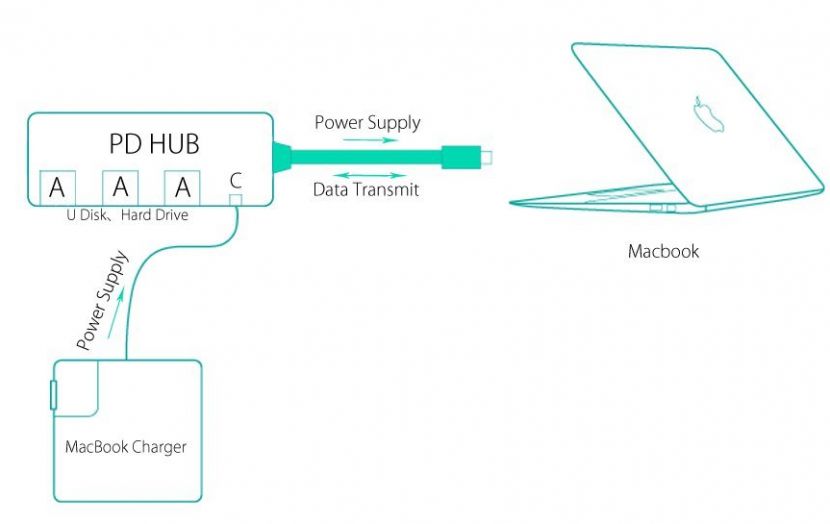 Now if you happen to have a mobile device that supports USB Type-C this hub also features On-The-Go (OTG) which makes it compatible with mobiles and tablets with type-C port and OTG functions.  This likely is more beneficial if you run a Windows Tablet with USB Type C and will offer you 3 USB ports.  Though Android devices may benefit as well I can't say the compatibility of USB devices on Android so not really sure which devices will be compatible if you test this route.
Inside the box you get:
1 x ORICO Type-C Hub,

1 x User Manual,

1 x Service Card;

18 Months warranty and lifetime technical support for purchase via ORICO direct store
Enter to win the 
ORICO Type-C USB 3 Hub for Macbook
ORICO Macbook Type-C to 3 Port Super Speed USB 3 Hub Giveaway