Intro
There are so many options when selecting gaming headphones today, the market is saturated with them.  With that, finding a good set of 7.1 headphones especially is difficult and with that I bring you todays review of the Viper V370 RGB 7.1 Surround Gaming.  Time to find out if they are good or not.
Before we jump into the review, let's check out the features and specs of this set.
Features and Specs
Features:
1 Virtual Surround Sound
Ultra Bass Response (UBR)
Built-in foldable microphone
Ergonomic ear-cup design
Controllable RGB LED Illuminated
Travel Pouch
 Specifications:
Speaker:
Main Drivers: 40mm Neodymium magnet
Sub Drivers: 30mm
Frequency Response: 20Hz – 20KHz
Impedance: 32Ω at 1kHz
Sensitivity: 110dB ± 3dB at 1kHz Max
Input Power: 10mW
Cable Length: 2.2m / 7.22 feet
Connection: USB
Microphone:
Frequency Response: 100Hz-10KHz
Signal-to-noise ratio: 60dB
Sensitivity: -46dB ± 3dB
Pickup Pattern: Omnidirectional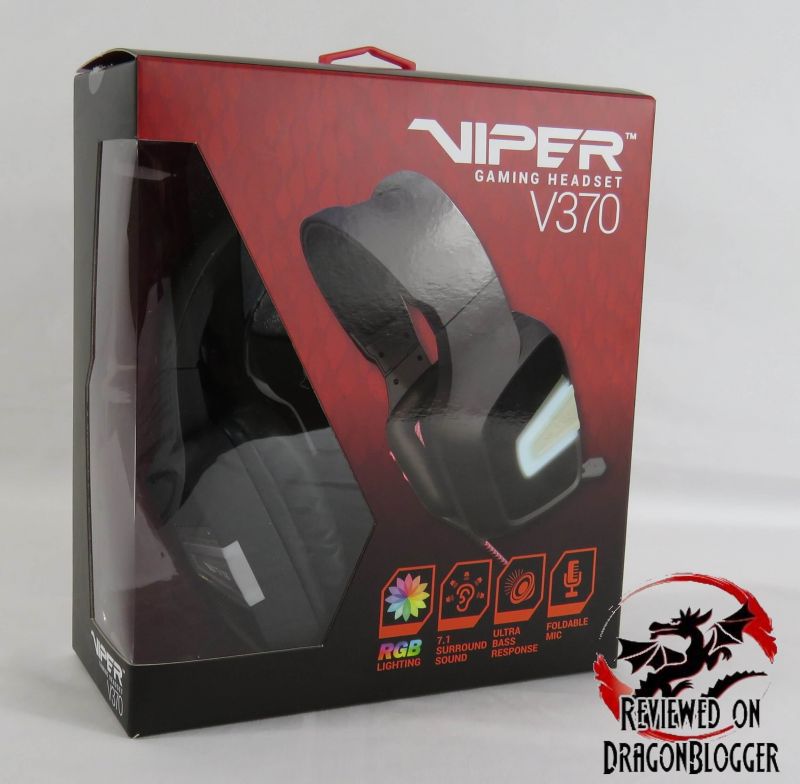 Everything looks great on paper, but what's inside the box?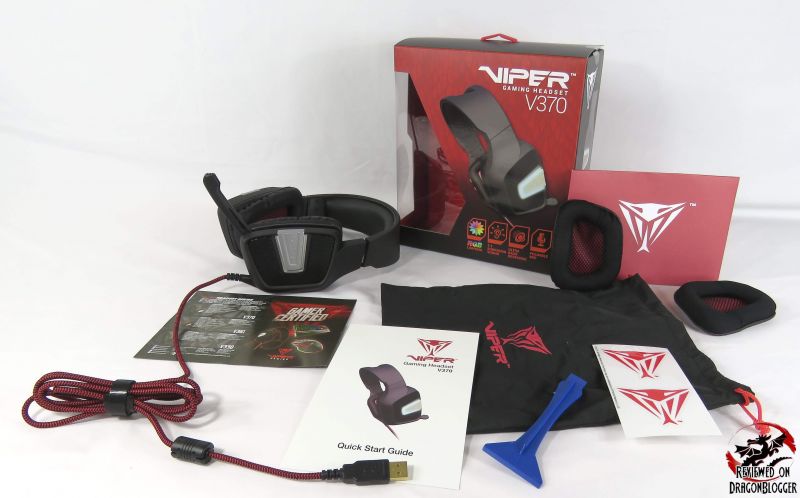 A lot of things included in this bundle, so let's break it down a bit and go over each piece.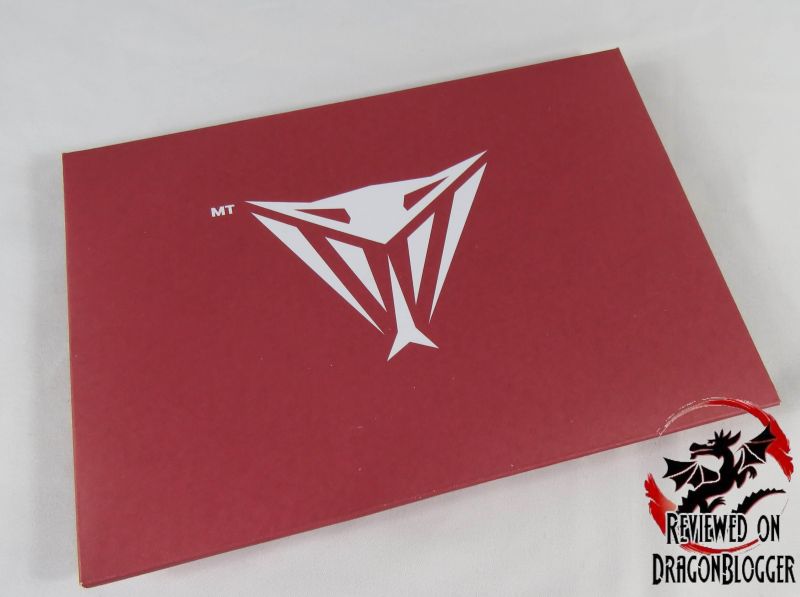 To start things off, they include this little red envelope with the Viper logo on it.  Let's see what's inside.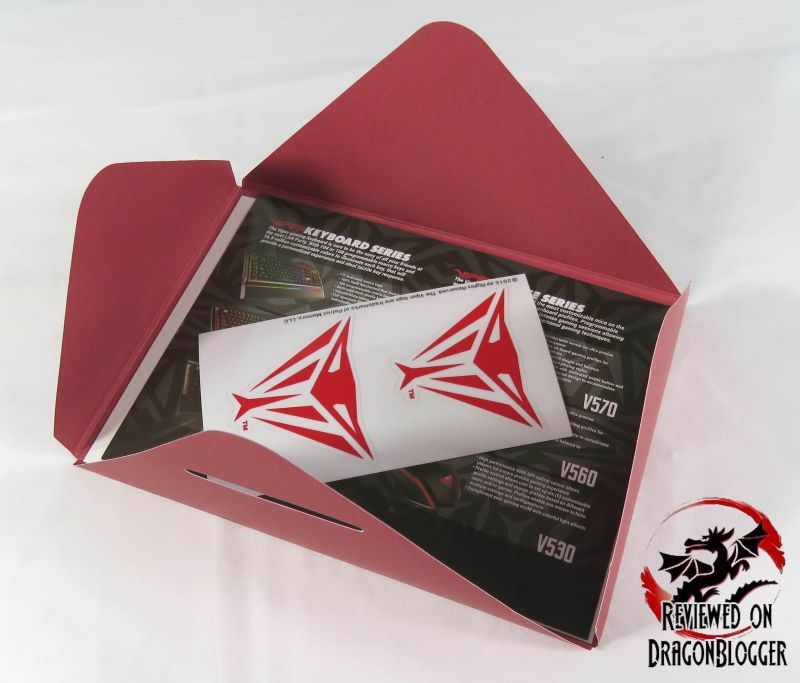 Oohhh some goodies.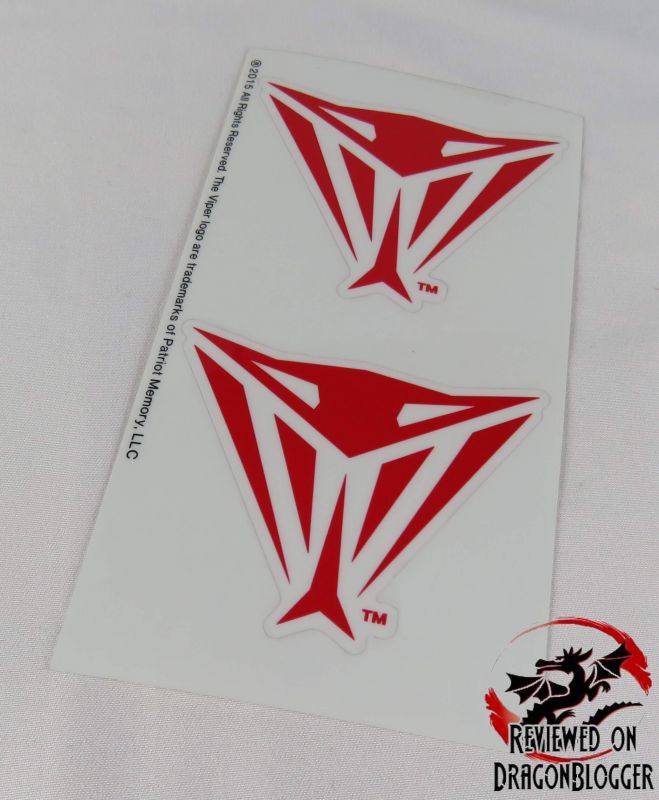 In the envelope, they include 2 Viper stickers to put where ever you'd like.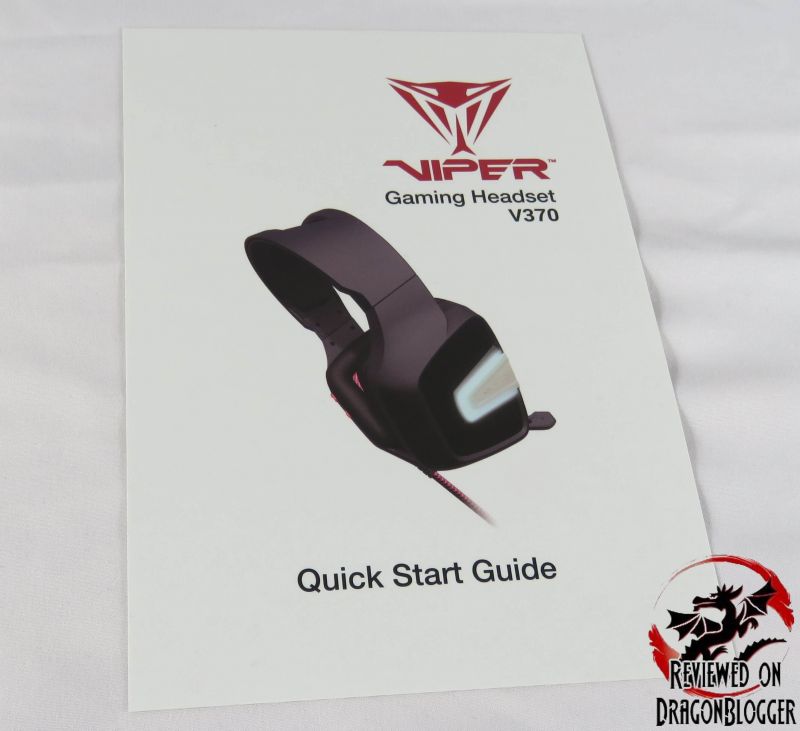 The also include a Quick Start Guide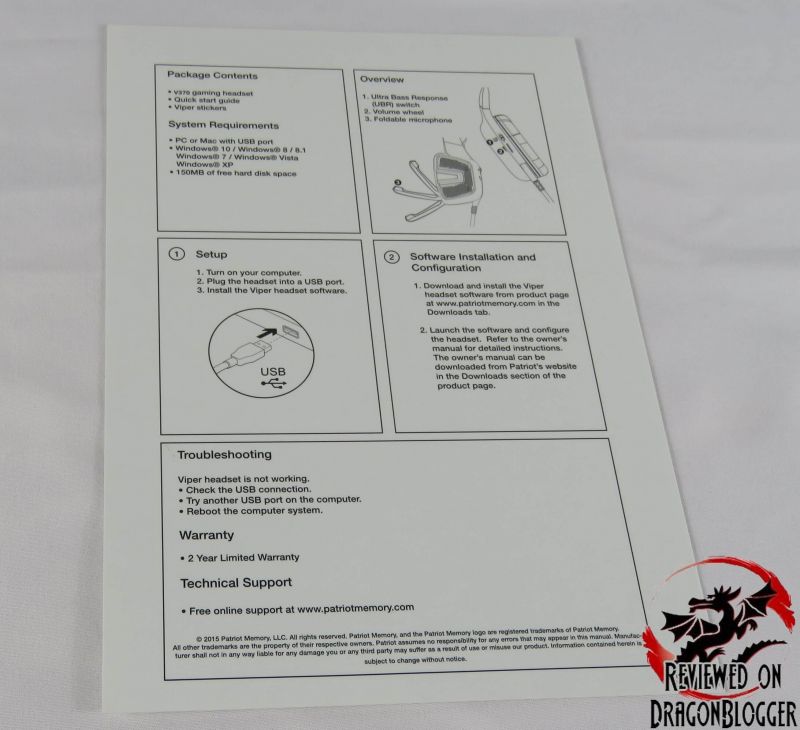 Seriously not joking when they said Quick Start Guide and usually, for a pair of headphones you would be right in thinking not to read these but there's a bit of an issue.  A very important mention is not listed here, but I will get into that a little later in the review.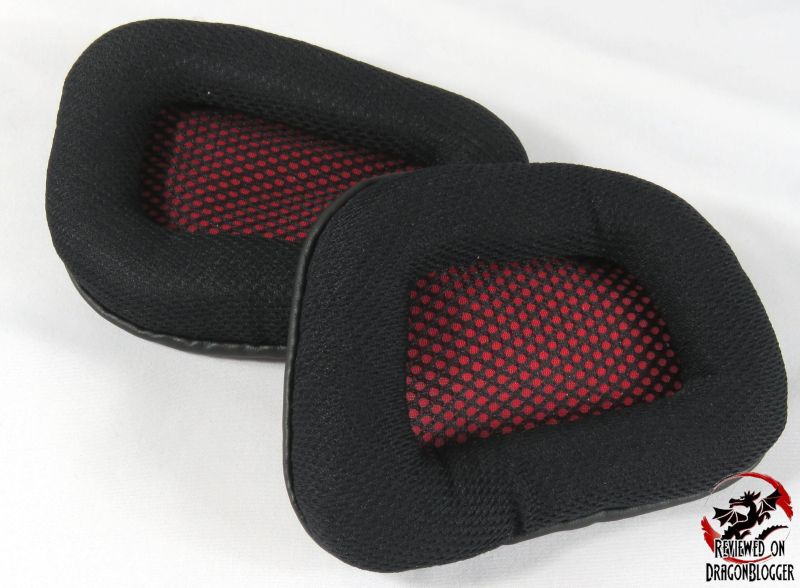 As an alternative to the leather/leatherette ear cups already installed onto the Patriot Viper V370 RGB 7.1 Surround Gaming, Patriot includes a second set.  This set is a cloth mesh set, my preferred pair that let your ears and the side of your head breathe a little and avoid the sweat form making them stick to your ears.  That is my preference though, you may prefer the pair already installed.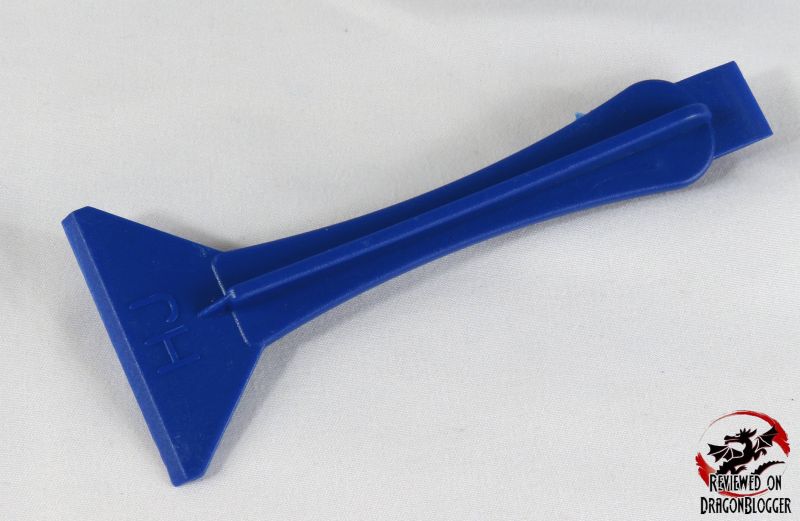 Then they include this interesting little gadget.  This is designed to make changing the ear cups easier.  Later we will see how that works.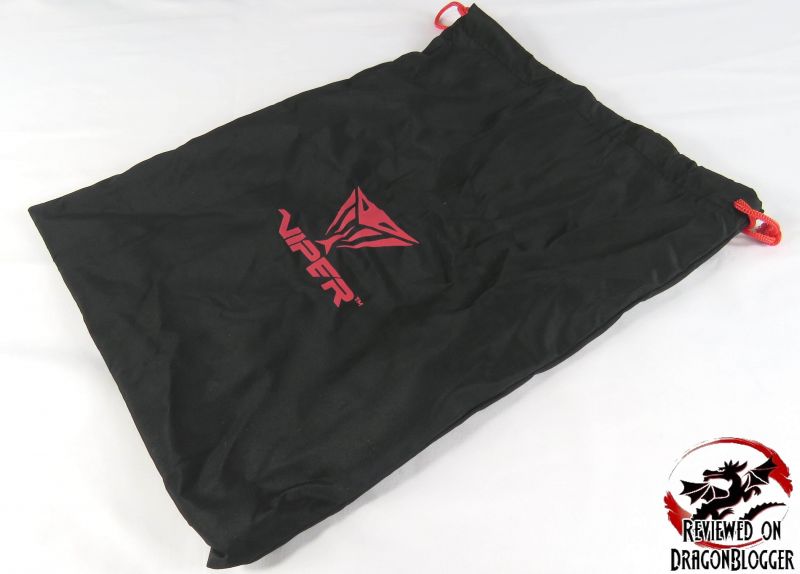 A nicer bonus they include is this travel bag with draw strings.  A welcomed little addition to store your headphones or take them on the go.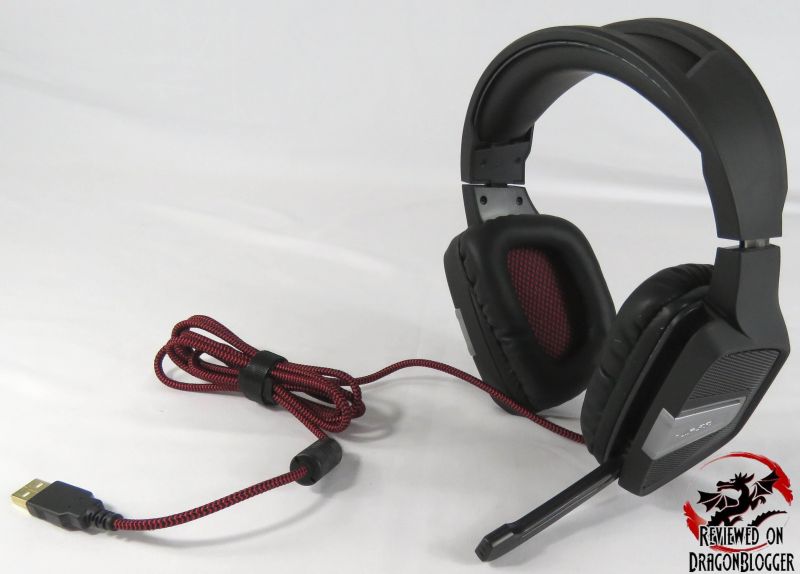 Then we have this interesting set of headphones, the main attraction.  On the next page, we will go into detail on this pair of headphones.
I have spent many years in the PC boutique name space as Product Development Engineer for Alienware and later Dell through Alienware's acquisition and finally Velocity Micro. During these years I spent my time developing new configurations, products and technologies with companies such as AMD, Asus, Intel, Microsoft, NVIDIA and more. The Arts, Gaming, New & Old technologies drive my interests and passion. Now as my day job, I am an IT Manager but doing reviews on my time and my dime.