Intro
Whether you're a gamer, in the office, a writer and anything using a PC, Mac and even some tablets, chances are you are using a mouse and there are many variations of these input devices.  There are the incredibly expensive type that have tons of features, buttons and gadgets and then the basic affordable ones, but then there are the ones in between that offer everything at a budget price.  With that in mind, I bring you today my review of the Patriot Viper V570 Full RGB Laser Gaming Mouse.
Before I get into the review, let's go over some of the features and functions of this mouse.
Features and Specifications
12,000 DPI
Avago 9800 Laser Sensor
OMRON Micro Switches
Scroll Wheel
Trigger Button
Rubberized Anti-Slip Coating
Ceramic Foot pads
Adjustable Weight up to 34.2 grams
1000Hz Poling Rate / 1ms Response Time
7-Zone RGB backlit Color LED

4-Stage DPI LED Indicator
7 Different lighting adjustable effects

13 Programmable Buttons
Gold Plated USB Plug
Cable length of 1.8meters/6 Foot
Braided Cable
2 Year Warranty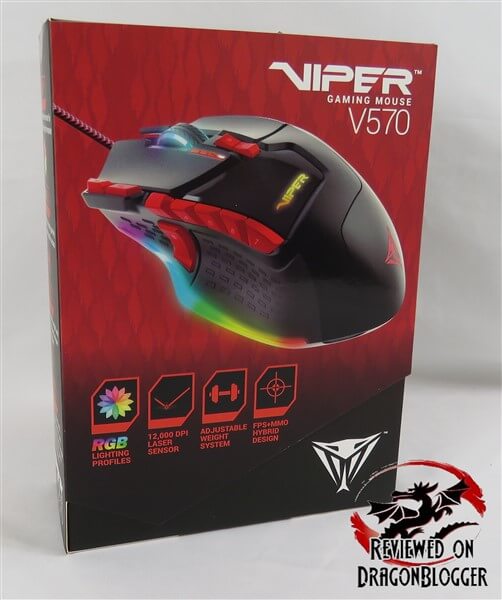 A nice set of features and specs, so now let's take a look at the mouse itself in an unboxing.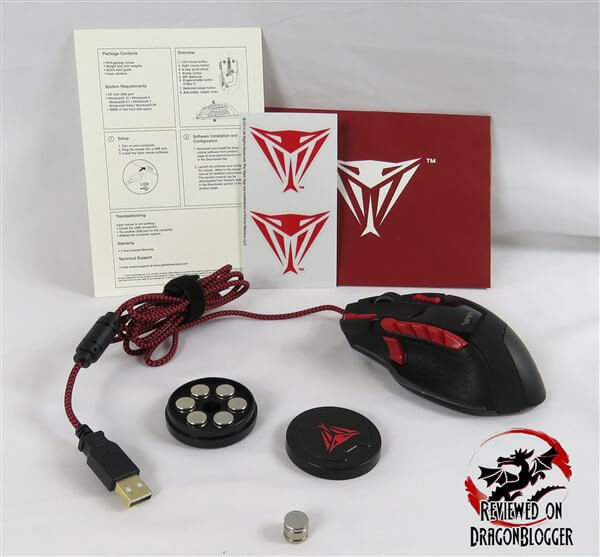 Before we focus solely on the mouse, let's go over the other pieces in the box.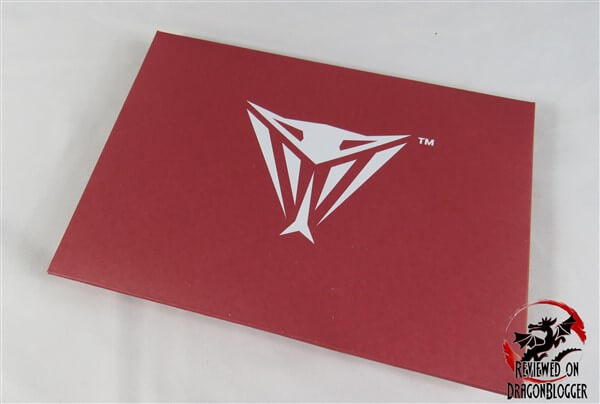 First off, we have this nice red envelope, but what's inside?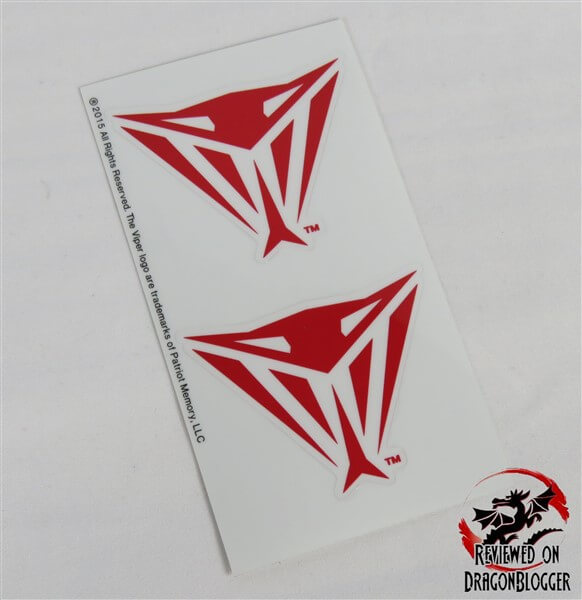 First thing inside we find is this set of stickers.  We have 2 Viper stickers, you can stick these anywhere you like, make your case a Viper case if you like.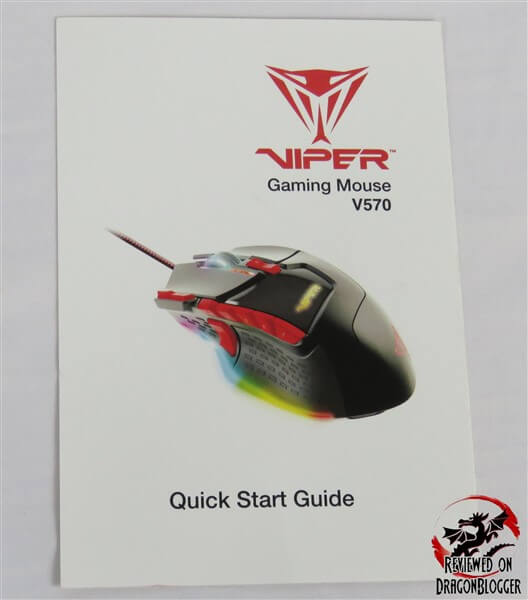 Also included is a Quick Start Guide… they are not kidding when they say "Quick".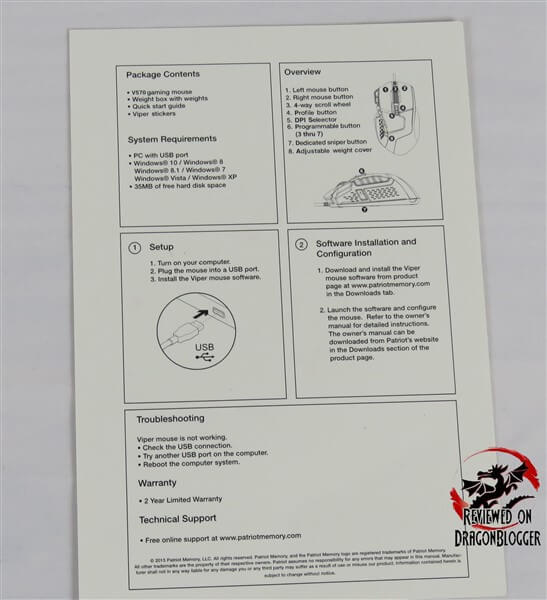 On the flipside, you will also find "Package Contents", "System Requirements" an "Overview" section, "Setup", "Software Installation and Configuration" and "Troubleshooting" procedure section.  Very quick guide, but it is a mouse,… you can't get really complicated with these things.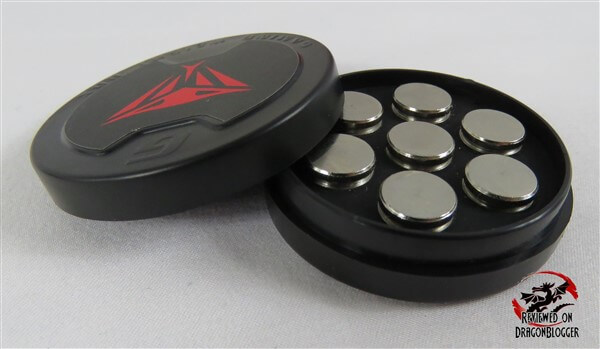 Finally, you have the medicine storage, I mean the weights.  You can fit up to 6 weights in the mouse, though there are 7, the extra one is just that, an extra one.  Each weight separately is 5.7g plus or minus .2grams.  6 weights in the mouse equal up to 34.2grams.  The 7th is there just in case you lose one, you got a spare.  That's very thoughtful of them.
Then we have the mouse itself of which we will focus on the next page.