Just imagine you're tired and want to do get rid of your ever lasting boredom. You take out your smart phone or tablet and search for something good on the Play Store for free. Suddenly, you come across this collection of free games on the Play Store and your life just changes that very moment.
If you think that smart phones and tablets are only for office work and studies then this is where you are wrong. Games are more addictive than ever on Android phones and there is a lot to of games that are worthy of your time, as clearly other people have invested millions of man hours playing them. 

Here's a list of the most popular Android games:




1.) Fruit Ninja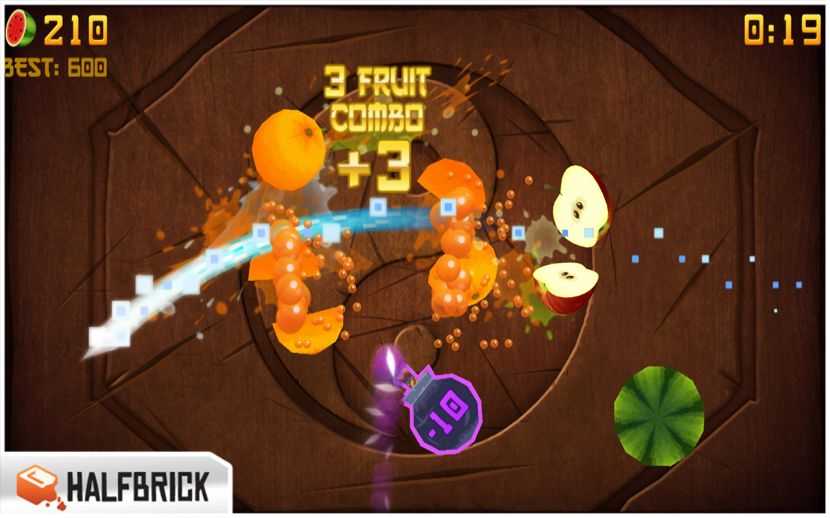 Fruit Ninja is a multi-platform video game developed by Half Brick studios. It was announced on 17 September, 2010 for the Android platform. 
In the game the player must slice fruit that is thrown into the air by swiping the device's touch screen with their finger.  As the fruit is thrown into the air the player must cut it in half. Extra points are awarded for slicing multiple fruits with one swipe, and players can use additional fingers to make multiple slices simultaneously. Players must slice all fruit; if three fruits are missed, the game ends, but upon reaching scores that are multiples of one hundred (i.e. 100, 200, 300, etc.), the player will gain an extra life (unless they have not missed a piece of fruit already). Bombs are occasionally thrown and the player must avoid touching or cutting them or else will lose a life. The game is divided in to a number of modes. 
The game received positive reviews and is considered as a must have game.



2.) Temple Run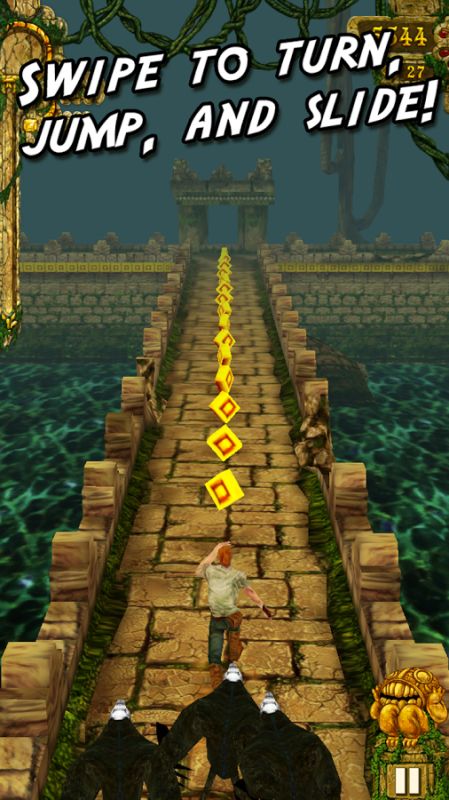 Temple Run is a 2011 endless running video game developed and published by the Raleigh-based Imangi Studios. The game was released for Android OS devices on 27 March, 2012.
In Temple Run, the player controls an explorer who, having stolen a treasure from a temple, is chased by "demonic monkeys" in Temple Run and a giant evil gorilla in Temple Run 2 who want to eat him/her. As the game is an endless running game, there is no end to the temple; therefore, the player plays until the character falls off the temple to his/her demise or is eaten by the crazed monkeys or the evil gorilla. While running the player has to tilt his device left or right to choose the safe path and collect the coins and other valuables. The player can jump by touching the screen upwards and dive by touching downwards.
Temple Run has been generally well received and downloaded many times by people on multiple platforms.



3.) Subway Surfer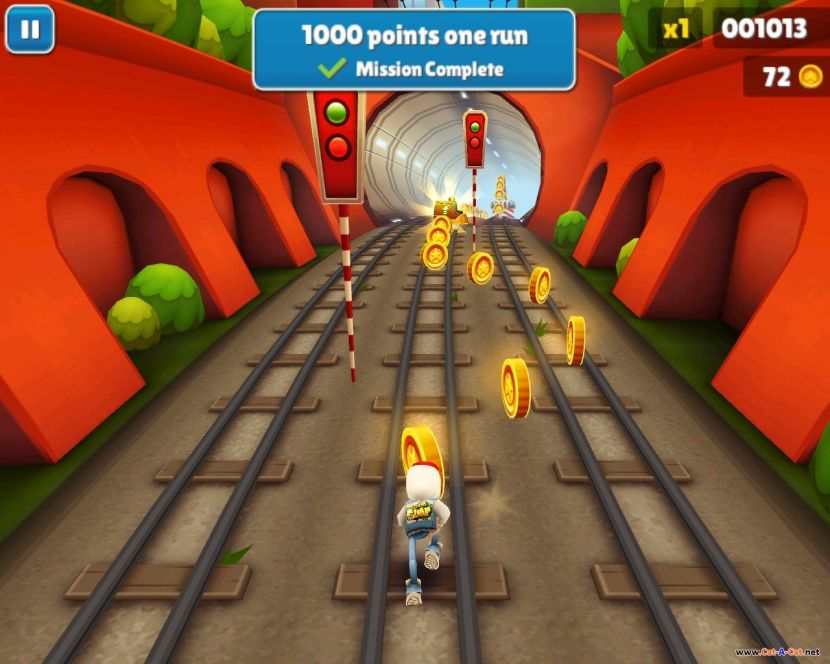 Subway Surfers is an "endless running" mobile game co-developed by Kiloo and SYBO games. The game was released for all the platforms on the same date that is May 2012. It is similar to Temple Run.
The object of the game is to collect coins and other rewards while running through an endless game world. Trains and other obstacles must be avoided by performing well-timed jumps (swipe up), rolls (swipe down) and sideways moves (swipe left and right). Occasionally the characters surf on hoverboards, soar over the train tracks, and even run along overhead wires. Special missions reward players with bonuses for accomplishing specific tasks. The game ends when the surfer collides with an obstacle and is apprehended by the inspector and his dog. 
It has a rating of 4.5/5 on the Google Play Store.

I hope this compilation was good and if you have anything in mind regarding this article or other articles, feel free to comment.
Hi, i am a teenage boy with a hell lot of interest in gaming and writing geeky stuff. I would appreciate the fact that you guys read and sometimes comment on my articles. I would appreciate and welcome positive and negative feedback.