We are influencers and brand affiliates.  This post contains affiliate links, most which go to Amazon and are Geo-Affiliate links to nearest Amazon store.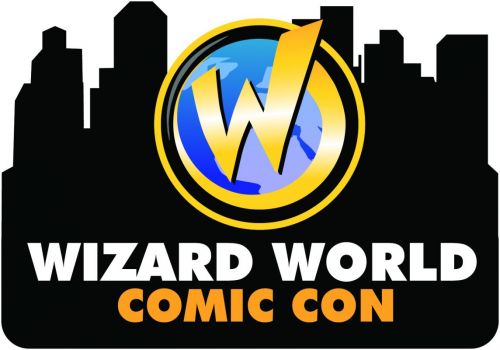 On this Pro's & Con's, I take you to Wizard World Chicago at the Donald E Stephens Convention Center in Rosemont, Illinois.  An extremely well known corporate run convention that started from the magazine "Wizard" in which the convention gets its namesake. Wizard World has several conventions all across the United States featuring several extremely well-known guests as well as a very wide range of comic artists and authors as well as a great selection of other artists. This year's convention was my second time attending in Chicago and my third overall Wizard World convention. Now, I do have a lot to say in regards to this convention however, I will say that this is my completely honest opinion and this is from my point of view so please take that into consideration when reading this review. This is my own personal experience and as always, everyone's experience at a convention can greatly differ.
The layout of the convention was perfect. The celebrities were in their own hall away from the vendor hall making the halls not seem so full. Everything at Wizard World was grouped together and made it easy to find where everything was at right away such as the gaming which happened to be right at the front of the vendor hall entrance. My first interaction at Wizard World was a fantastic one which happened to be at the gaming area. I was able to check out the VR Area where I was able to check out Spider-Man VR on the PlayStation 4. It was awesome to be able to check this out and provided me with a rather thrilling experience which you had to be there to really see. The number of vendors has never been an issue at Wizard World, however, one of the many issues I have with this convention is the lack of local support that Wizard World has. I didn't find all that many local vendors from the Chicagoland area. Most conventions I have attended tend to make sure to include as many local vendors as possible to show local support to the area. Wizard World is notoriously known for seeking out some of the most expensive vendors at their convention this is due in part to Wizard World seemingly only caring about trying to make as much money as possible, which leads me to my next topic.
The biggest draw at any convention is the celebrities and as I have mentioned before, Wizard World is no joke when it comes to the amount of superstar pull that they have and they deserve credit for. However, there are some things that Wizard World does that I have not seen at any other convention which is guests turning down attendees that simply want to greet them and say hello. I have been told that this is the "standard" at every convention which I find truly hard to believe because I myself have been to several and have never seen this before. Sure, guests are there to make money as per any convention, however, I have been also told by one of the celebrities that attended that as part of their contract with Wizard World they have a status quo to meet when it comes to getting autographs and photos/selfies. I get trying to make money, but telling people you cannot take five seconds to simply meet a fan of yours really bothers me. I've always felt that money gets in the middle of a pure fan/celebrity interaction and takes more precedence than letting attendees have the experience of simply meeting someone that they adore or consider a hero which, in my opinion, money should never be tacked onto. I get charging for a photo or an autograph, but when that becomes the most important thing and a priority that changes the attitude of some of the guests as well as greatly takes away from that fan/celebrity interaction. I've had the pleasure of meeting so many different celebrities and you can definitely tell what place their heart and mind is in.
One celebrity, in particular, Pom Klementieff of Guardians of the Galaxy, was turning attendees away that just wanted to meet her.  Stuart Emmerman, an attendee, claims he waited till her line was empty and was still told he couldn't meet her. Did she say anything? No, she did not. This makes no sense to me as it doesn't take any effort to greet a fan. Since when did meeting someone become such a big deal? Most travel miles away to get one opportunity to meet someone. Why is that such a bad thing to meet someone that a person is a fan of? Some attendees in Ian Somerhalder's line that, after spending an hour waiting to meet him, were simply turned away because they didn't want those not spending money to just say hello. Most I spoke with said there were no signs posted or were told by Wizard World volunteers that they could get in line and meet them only to wait hours and not be allowed to do so, which leads me to my final topic, the staff.
The staff at Wizard World were not very knowledgeable and this doesn't just apply to the staff that actually work at Wizard World, but to the volunteer staff. Not many of the volunteer staff were able to answer questions properly. There were times when I would ask where certain guests would be at, such as trying to locate where Ghostbusters director Ivan Reitman, would be signing autographs and no one knew where exactly his table was at or at what time. There are numerous conventions I have attended that provide a mobile app making planning your experience easy and user-friendly. However, this is non-existent when it comes to such a major, nationally recognized comic convention such as Wizard World. Having an app would keep the questions down and make finding events much easier. PopCon Indy (formerly Indy Pop Con) a much smaller convention, has an amazingly easy to use app. I would love to see this same type of app for Wizard World.  It appears they had one that they were promoting on their Facebook page as early as 2012 however, the link provided in their Facebook post is no longer active. Hopefully, they will bring back this app which is very crucial to a convention experience as well as educating their staff.
Now that I have discussed my major issues with the convention, I want to talk about one other thing I really enjoyed the most about it. Wizard World Chicago had a stage set up in the lobby of the convention center where various events were being held throughout the weekend. The host of all the events was none other than radio personality and celebrity in the infamous O.J. Simpson trial, Kato Kaelin. Kato was a fantastic host and provided some much-needed hype for the show. His energy gave Wizard World the excitement that the convention most definitely needed. Being as though I was rather disappointed with the other events going on at least the center stage had various musical guests and different game shows all hosted by Kato.
After having attended Wizard World on three different occasions, I will have to sadly say that this will be the last one I will attend. There were a few small improvements, but you can definitely smell the corporate money making madness in the air that is a typical Wizard World convention. Especially considering their income hasn't been all that great lately with some saying they might not make it past November even though Wizard World has already announced their show dates for next year. It is conventions like these that I try my best to avoid. Ones where you can tell that all they care about is filling their pockets full of money and not so much caring about fan interaction. If you plan on attending a future Wizard World convention for me it would be buyer beware and be prepared to spend a ton of money, especially if you want to just meet someone that you are a fan of. If you're looking for a convention where you can spend some money on autographs and yet meet other guests without feeling the need to have thousands of dollars to attend, then Wizard World is definitely not for you.
We are influencers and brand affiliates.  This post contains affiliate links, most which go to Amazon and are Geo-Affiliate links to nearest Amazon store.
I've been writing and covering many forms of entertainment such as comedy shows, and arcade bars as well as reviewing video games and more for the past decade. I love to write and I am blessed to be able to have the opportunities that I have had in the entertainment and technology fields.