In this day and age everyone is trying to cut their cable cord to save money. Well, my friends over at QacQoc sent me their new 4k smart TV box. This is their M9C MAX 4k Android box. This box will let you play many movie apps and more. We will get more into the apps in a few. First though let me show you the device and some of the specs this 4k smart TV box has. The box itself is not too flashy has a little design but not much.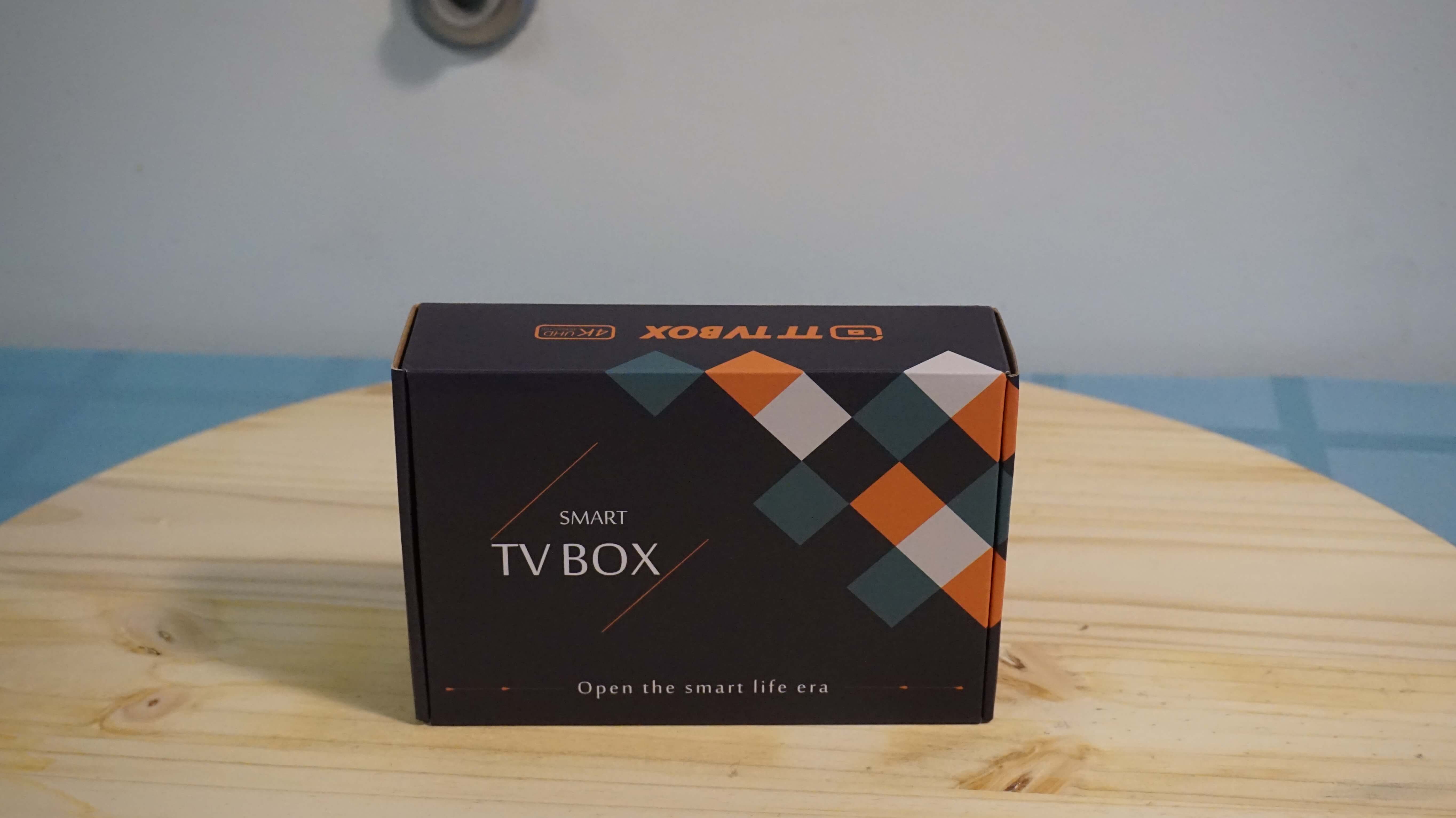 The QacQoc M9C Max 4K Android TV Box itself is small and can fit pretty much anywhere and has the name right on top.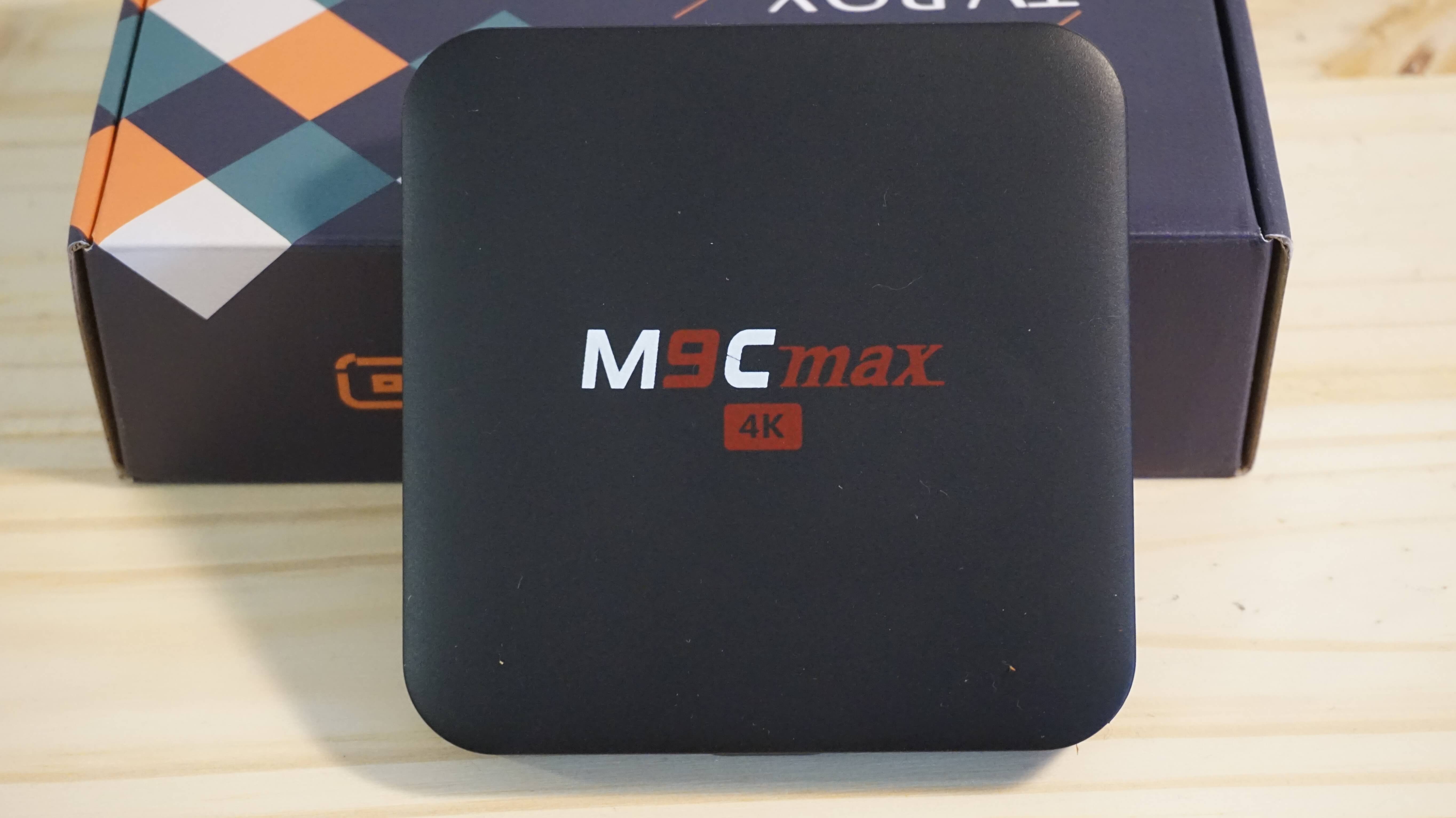 Inside the package, you get the remote, HDMI cord, power cord, instruction manual, and the M9C Max device.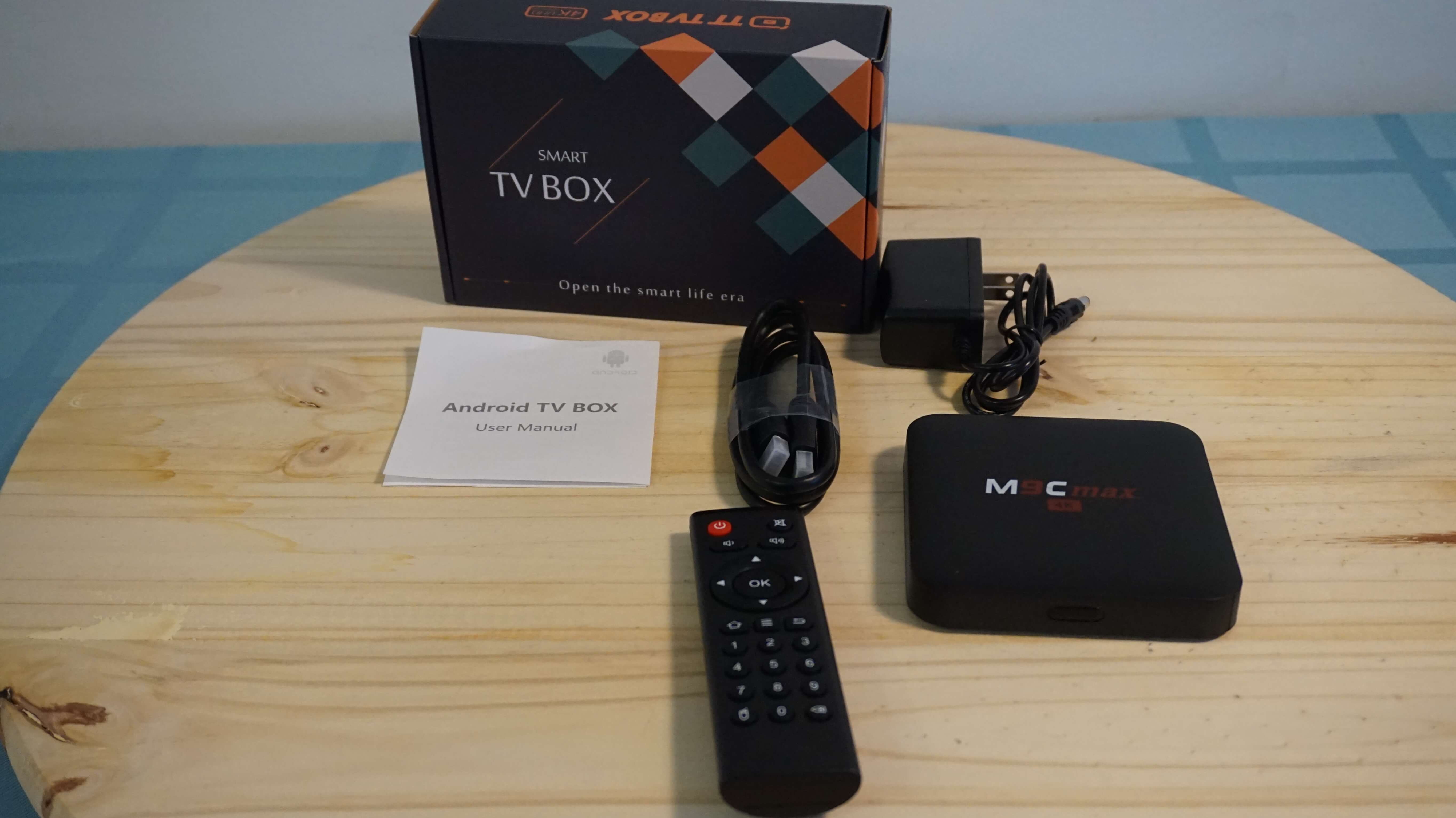 Specs From Their site!
System Config
CPU: Amlogic S905X, Quad-core ARM Cortex-A53
GPU: Mali-450 Penta-core
FLASH: 16G
SDRAM: 2G DDRIII
Power Supply: 
Power Supply: DC 5V/2A
What you don't see in those specs are the ports. You have two USB 2.0, one micro SD card slot. You also have AV input, SPDIF Audio port, Ethernet port and one HDMI port.
Let me show you those ports.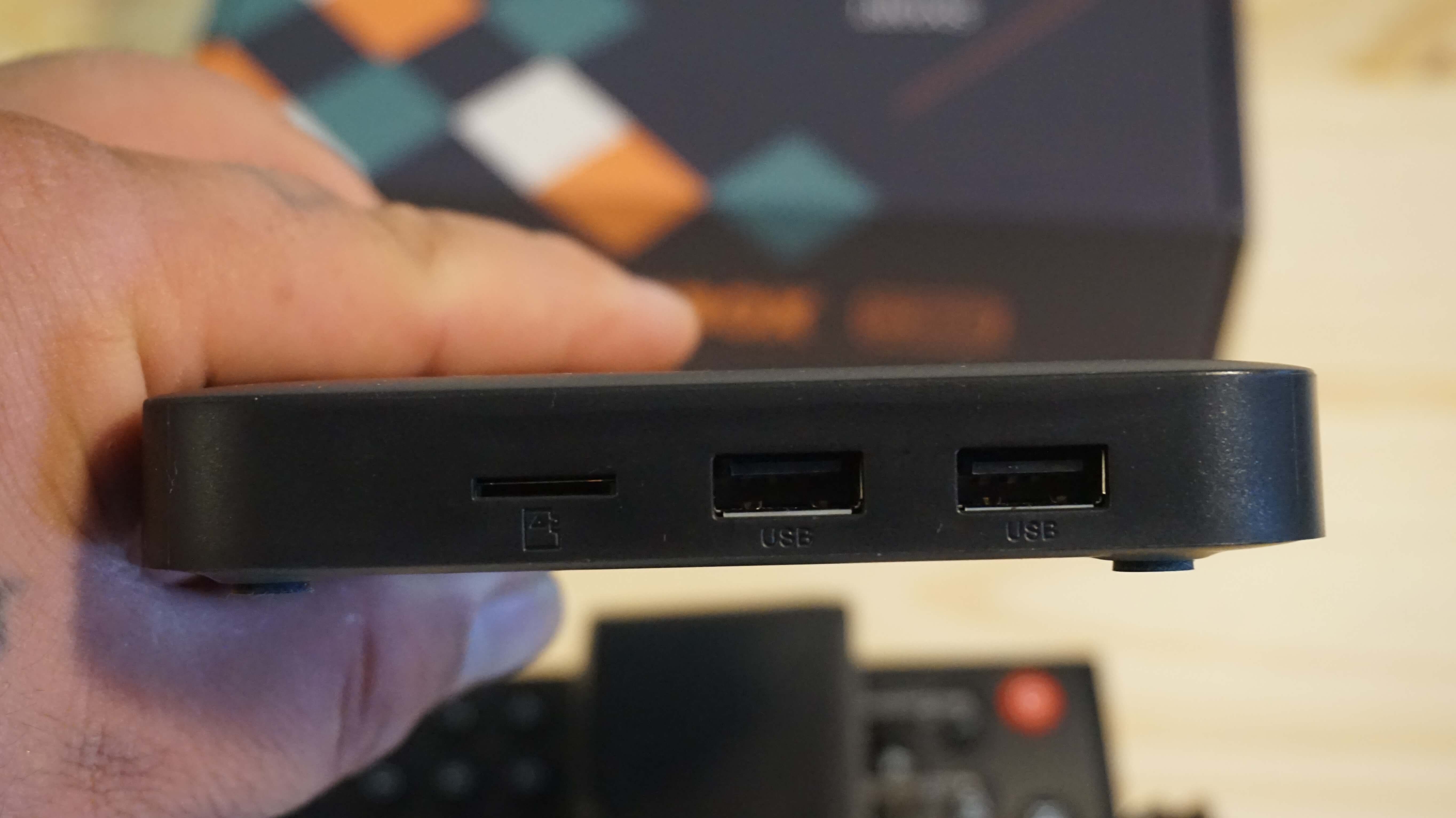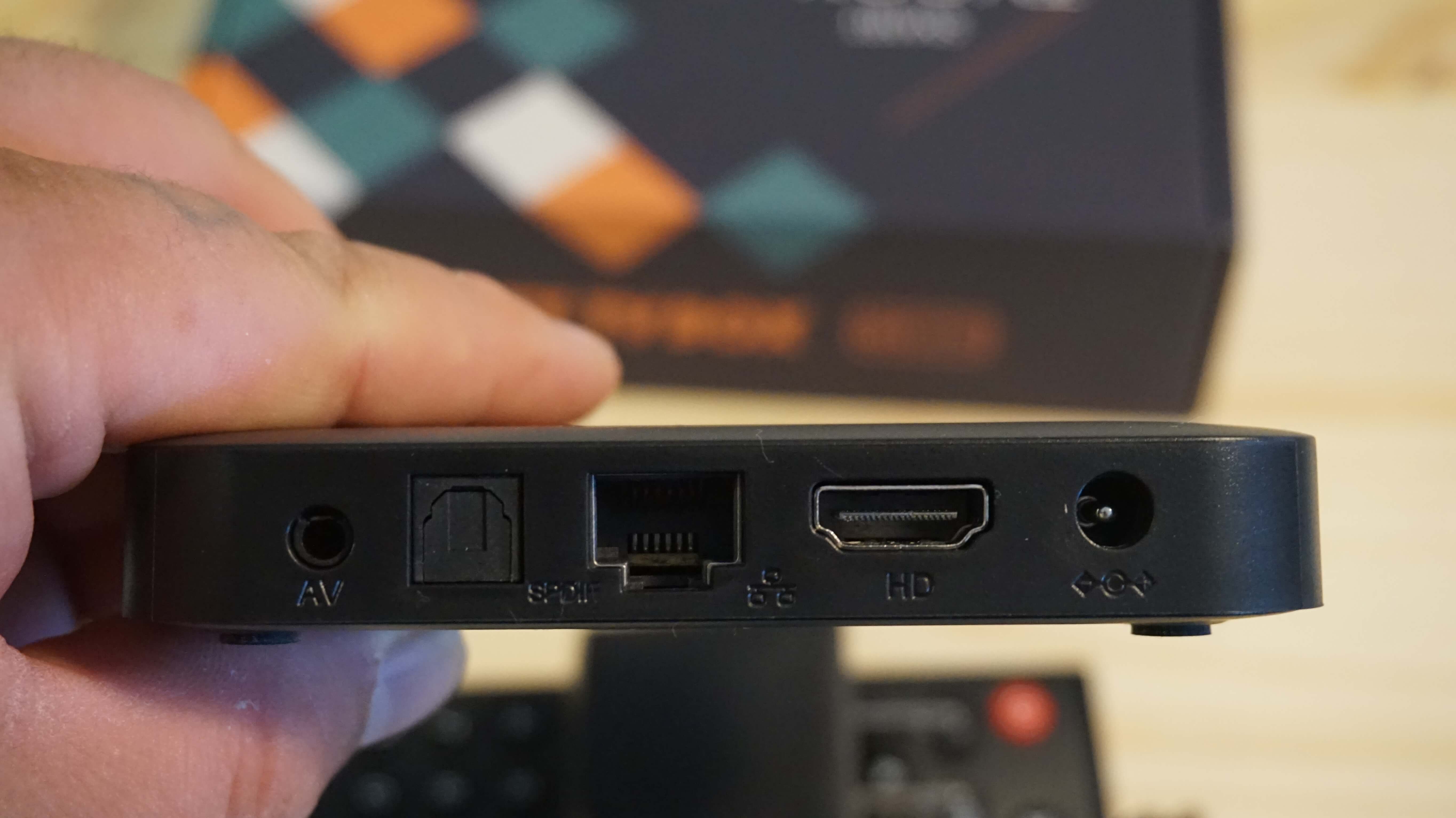 In the photos above you can see all the ports. The two USB ports are great. You can use one for a flash drive or you can use both for mouse and keyboard. I would suggest wireless devices. Then you can sit on your couch or in bed and use them instead of the remote.
Check Out My Unboxing Here!
Now the operating system is Android 6.0 Marshmallow on the QacQoc M9C Max 4K Android TV Box. This gives you many options even though they send it pretty bare bones. I like how they send it bare honestly so you can add your own apps. They do have some apps installed like Google Chrome, Play store, and Netflix. Let me show you the OS walkthrough!
Watch My Operating System Walk-through of the QacQoc M9C Max 4K Android TV Box!
With this OS and the specs of the device, you can play games from the play store. You have so many options being that it is a full Android device. In the video above you can see that you have a file browser pre-installed and this helps with opening downloads or files from a USB device. Depending on the app or file size you may or may not go through the pre-installed memory.
One of the apps I get asked about most is Kodi and will it work on this device. In short, Yes. It is very easy to install and use. I even made a little video showing you how.
Check Out My Kodi Install On the QacQoc M9C Max 4K Android TV Box!
In the video, you can see it only takes a few steps to get Kodi up and running. The app store takes care of most of the hassle on this device. There is no need to go to Kodi website unless you really want to. You can then use your Kodi to link up to your media server or so on.
With the QacWoc M9C Max, you have two options to connecting to the internet. You have Ethernet or Wi-Fi. The Wi-Fi is standard IEEE 802.11 by 2.4ghz. The Ethernet is 100 Mbps LAN. Now I have tested it both ways and have had no issue with either. I do suggest wired if you can but wireless works well.
The QacQoc M9C Max 4K Android TV Box Remote
The remote control itself has several buttons. You have most of the normal ones like on a TV remote. You have power, number pad, volume and arrow pad. The one button that is on here most remotes don't have is a mouse controller button. This button lets you use this Android TV Box Remote just like a mouse pointer but at a slower pace since your using the arrow pad. Let me show you the controller up close.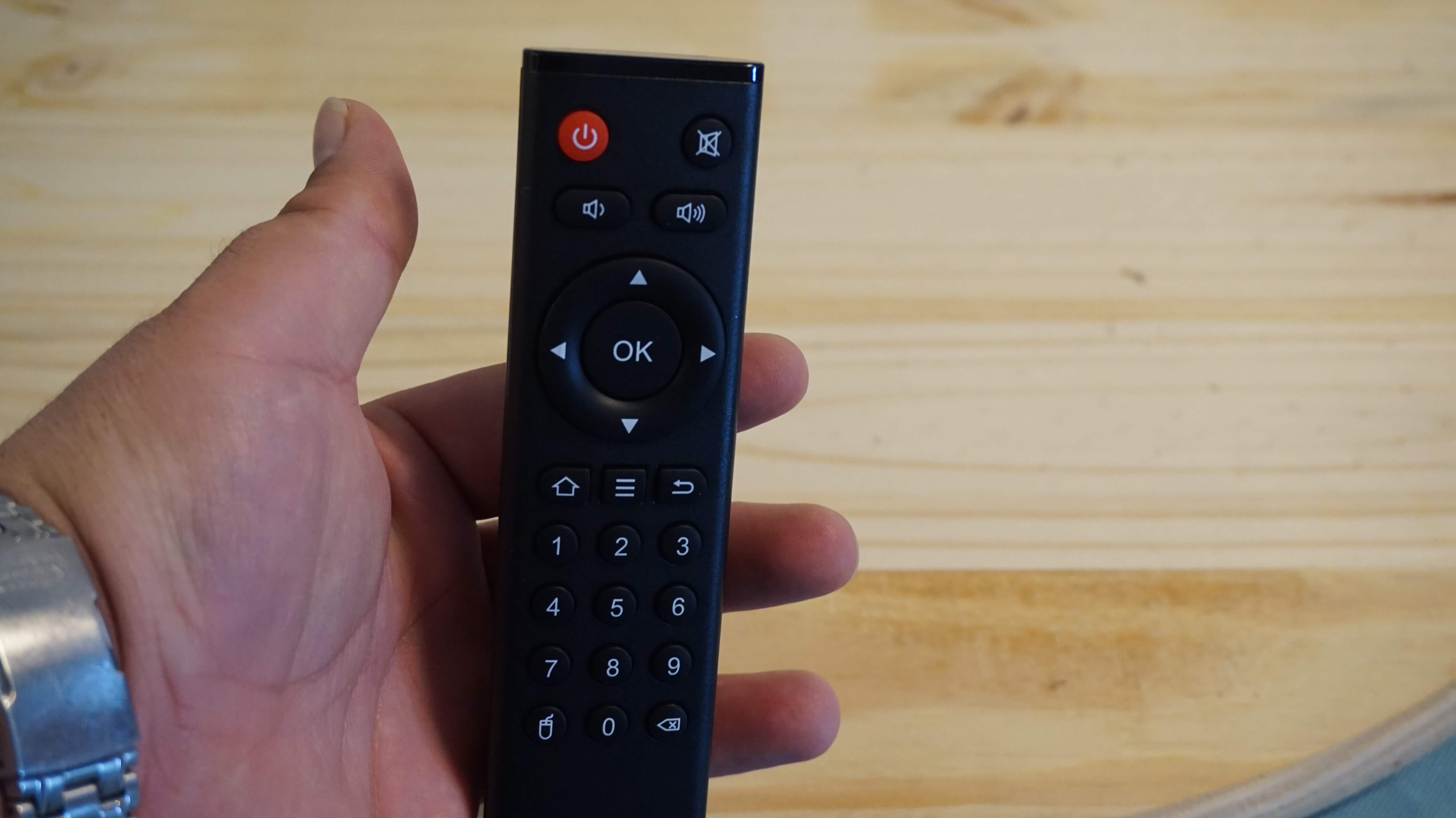 You will need to supply your own batteries for this remote. The remote is very small and easy to lose in your house (Don't Ask how I know!). You will have the option for onscreen typing like any computer. That where I suggest a keyboard and mouse is much faster and easier.
QacQoc M9C Max 4K Android TV Box Streaming and Use
Streaming and surfing the web is very easy with the QacQoc M9C Max 4K Android TV Box. They give you the latest Amlogic S905X, Quad-core ARM Cortex-A53 CPU with the 2GB DDR2 and the Mali-450 Penta-core GPU which makes streaming movies effortless.
I have tested streaming several movies on several services like Netflix, Hulu, Sling and have had no issues
. I did test playing a few games Pacman and Star Wars from the Play store and had no issues either. There was no lag or input issues that arose at all. The one thing I did finally get to test was some 4K movies too. I had to use my 4K TV projector screen. I would love to test it on 4K TV but unfortunate I don't have one.
With everyone cutting cable cords the QacQoc M9C Max 4K Android TV Box is definitely one way to go to save money. With the ease of installation and use. Takes 10 minutes top to install and have it up and running. With all the apps you can install you have no shortage of content or games either. You can keep yourself busy or your kids busy for hours. (Or send the kids outside and watch a show with your better half.) You have many options for controllers when it comes to a mouse and keyboard or an all-in-one hand controller. Anyway you look at it this box
is packed
full for a very cheap price and is only $49.99 on Amazon right now a the time of this writing.
If you're like most you will use this for streaming movies but if you like me you will use it for a little bit of everything. Heck, the Google Chrome Browser works very quick and is fast as well. I did notice you will need to go in and hand close apps like on a phone every so often or they stay open in the background which is a typical Android problem to have. It is easy to do and simple, you can also download an app that auto closes other apps for you.  I definitely think the QacQoc M9C Max is worth grabbing.
Hi everyone I'm James Braga. I was born in Oregon and moved to New Hampshire a few years back. I love most things that have to do with video games and electronics, It doesn't matter if it for a car or a house, if it has electricity in it i will love it . I'm also in school for Information Systems Technology.