Isn't it frustrating to have to go to some retail shop every time you need to recharge your mobile phone's talk-time balance? And when the balance goes to zero, before 6 or past midnight, you wouldn't be able to find many shops that are open! What if there is an emergency? Or what if the shop is a kilometer away?
Well in the age of the Internet, nothing is too far away! You can easily sign up for a free account at RechargeItNow.com, which enables you to recharge your mobile phone balance for all Indian mobile telecom service providers, WITHOUT any service fees! So you would pay only as much as you would at any retail shop, but at any time and any place, given you have an internet connection!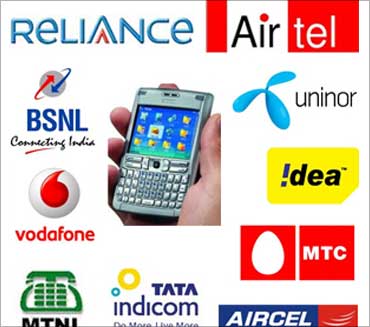 I've been using RechargeItNow.com since 2009, without any issues.
Now, here's what you need to do in order to Recharge your mobile phone talktime balance on the internet through RechargeItNow.com:
Make sure you have your mobile phone at your side, since mobile verification SMS would be sent.
Enter your mobile phone number, the service provider and the service plan you have/want. Then enter the amount you wish to be added to your pre-paid account and proceed to the payment page.
The payment can be done using credit card, debit card, internet banking account or cash card. The payment process including your card/bank account information is completely secure since you enter the details only on the SBI (State Bank of India), CCAvenue or any other website whose card/service you use. The information never goes into any other website, and thus no need to worry about phishing.
Talktime Recharge Confirmation:
After your mobile balance has been recharged (usually immediately after payment), you will receive a confirmation email and an SMS on the mobile phone.
The online recharge service is currently available for:
Aircel
Idea
Airtel
MTS
LOOP Mobile
TATA Indicom
BSNL
Virgin Mobile
Reliance Mobile GSM
Reliance CDMA
TATA DOCOMO
Vodafone
While there are a few other online recharge websites for Indians, like Freecharge.in which apparently allows you to redeem the entire recharge amount spent in the form of vouchers for popular retail stores, I haven't used them personally. If you know of some other reliable websites which allow you to recharge your mobile phone talktime balance, please share them with us!
I'm a Generalist Researcher working on a Theory of Reality, Horticulturist, Blogger, Natural Systems Analyst and Amateur Architect