We are influencers and brand affiliates.  This post contains affiliate links, most which go to Amazon and are Geo-Affiliate links to nearest Amazon store.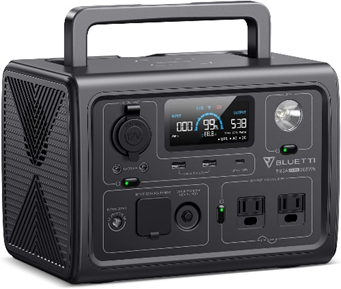 Looking for a high-performance portable power station that offers +500W?
If you are one of those who usually travel for several days away from home, you are probably worried about your devices being downloaded and as you know, keeping our phones downloaded can be dangerous if an emergency occurs. No matter why you're not home, it's important to have a reliable source of electrical power, so you can recharge your devices no matter where you are. If you are looking to charge your cell phone sometimes, a power bank will surely be enough, but if you are looking to recharge more devices without worrying about the remaining battery, then a portable power station is what you need. They offer a greater amount of energy, so you can use electrical equipment with higher consumption.
The portable power station usually offers much higher performance compared to a power bank, although you should keep in mind that the performance of the power station will depend on the power it can produce and the amount of energy it can store, so you can find portable power stations that can easily exceed $1000. Those portable power stations would be useful if you plan on using high-drain electrical equipment, but if that's not your case, then it's not worth spending too much on a power station you'll use to recharge laptops or cell phones.
The BLUETTI EB3A portable power station is a great option to consider if you're looking to keep your devices recharged while you're traveling. With a power of 600W, you can keep most of your devices recharged (even some electrical equipment of higher consumption). Next, discover the most interesting features of this product.
Features of the portable power station BLUETTI EB3A
If you plan to spend your holidays away from home, then the BLUETTI EB3A portable power station is what you need. It offers an incredible 600W performance (up to 1200W overvoltage), which means you can connect mini refrigerators, cell phone chargers, projectors, fans, and many devices with similar characteristics. To ensure the safety of all your devices, it has an LED display that displays important information such as the amount of charge remaining, surge alert, temperature, and other data so you can safely use the portable power station. To ensure that the power station can operate with a power of 600W, LifePO4 rechargeable batteries are used, which not only offer better performance but also have a much longer lifespan compared to other types of batteries. Another amazing feature is super-fast charging, which allows you to charge the electric power station in just 1 hour. To activate the turbo charge you must install the application "BLUETTI" (maximum input of up to 430W). You can also charge the portable power station from your car and get a full charge in about 3.3 hours. Lastly, if you have a 200W solar panel, you will have the portable power station charged in 3 hours (you can also use a 100W solar panel, but charging will be slower).
You can buy this item here on Amazon
We are influencers and brand affiliates.  This post contains affiliate links, most which go to Amazon and are Geo-Affiliate links to nearest Amazon store.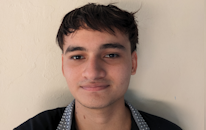 My name is Joel! I love to read, I go to university like most people my age.
In my free time I usually train boxing, I love music, I also know how to play the guitar and the harmonica.