We are influencers and brand affiliates.  This post contains affiliate links, most which go to Amazon and are Geo-Affiliate links to nearest Amazon store.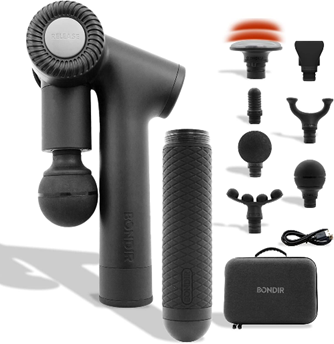 Does your body feel tired after an intense workout routine? Surely you need a massage gun
If you are one of those who usually work for many hours you will know how tired it can be, so it is normal for us to get tired when we arrive at our homes. Muscle aches are one of the most common symptoms when our body is exhausted, so it is important to try to relieve those pains. Fortunately, it is no longer necessary to spend hundreds of dollars to hire a professional masseuse, there are products that can help us relax our body, so it is a good way to relieve tension after an intense workout or a tiring day at the office. I would say that the massage gun is a great product because it is easy to use and can relax your body from the first use, so, forget about muscle aches.
The massage gun is responsible for relieving most of the pain caused by fatigue and that is achieved thanks to the fact that it includes different accessories to work different types of pain, which gives you a much more comfortable feeling of relaxation. It is important that the massage gun has a durable battery, so you can massage your entire body without worrying about recharging the battery.
The BONDIR R2 PRO is one of the best massage guns, designed so you can get a massage in the most comfortable way possible. Built to deliver professional performance, it is recommended by coaches. Forget about annoying pains, this massage gun will relieve them. Next, discover the most interesting features of this product.
Features of the BONDIR R2 PRO massage gun
Powerful and silent
If you want to relieve muscle tension in a relaxing way you surely need something that can work silently and that is exactly what the BONDIR R2 PRO massage gun does. This massage gun only produces a noise of 38dB to 50dB which is much quieter compared to other brands that usually produce a noise of up to 70dB. The brushless motor allows the massage gun to operate at 3 different speeds (1980 RPM, 2580 RPM, and 3180 RPM), which allows it to adapt according to the pain. As if that were not enough, the BONDIR R2 PRO massage gun is designed to work for hours on a single charge.
7 interchangeable heads
So you can get the best massage, 7 interchangeable heads are included, so you can use each depending on the type of pain you have. Another incredible feature is that it includes a flat metal head, which can offer a pleasantly heated therapy, so you can enjoy a pleasant massage with a temperature between 112ºF and 140ºF, so, this function will relieve most of the pains faster and of course, it is much more relaxing. You can adjust the angle of the massage gun so you can use it anywhere on the body (arms, legs, knees, neck, back, and more).
Durable battery
The battery of the BONDIR R2 PRO is incredibly durable compared to other brands. This massage gun can work for up to 12 hours on a single charge, which is amazing. You can easily recharge the gun using the USB-A to USB-C cable (included). You can transport it anywhere without discomfort, a case is included that will allow you to store the massage gun and all the accessories, so you can carry the massage gun in the car without any problem.
You can buy this item here on Amazon
We are influencers and brand affiliates.  This post contains affiliate links, most which go to Amazon and are Geo-Affiliate links to nearest Amazon store.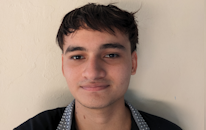 My name is Joel! I love to read, I go to university like most people my age.
In my free time I usually train boxing, I love music, I also know how to play the guitar and the harmonica.