Organizations are always looking for solutions to deploy applications remotely on networked computers. If you are one of them and want help in deciding which is better and serve flawlessly, we'll help you in deciding.
Weather your organization is big or small, remote deployment tools can perform application installation on hundred or even thousands of computers without requiring any actions at the end user level. Moreover, there is also need of tool to repair, maintain or update applications existed on networked computers.
EMCO MSI Package builder is the only and awarded utility designed to distribute, maintain and update applications silently. It can create MSI packages by taking traditional EXE setups into consideration and later, distribute applications on remote PC as well as repair and update applications. MSI packages are windows installer file formats and is used for remote software installation by abiding Microsoft silent installations policy.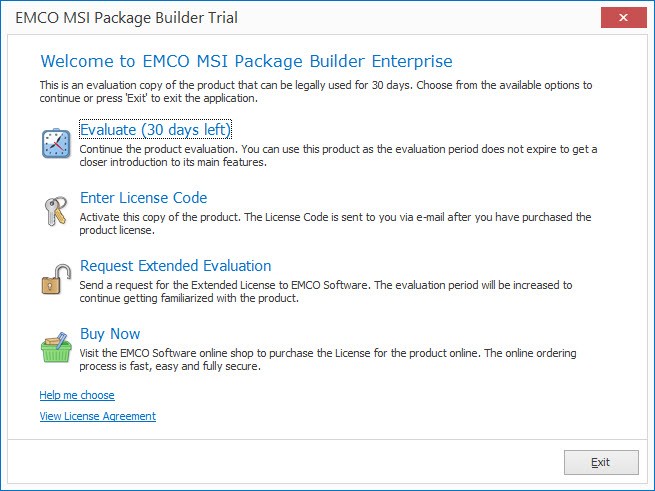 MSI Package creation process
Here's how to build an MSI Package!! As soon as you install this tool on your system and start it, MSI Package creation wizard will pops out and asks you to define various parameters such as location of traditional setup file, lets you define various parameters using visual editor. The application also uses live monitoring technology to maintain the consistency of targeted computer and ensure the healthy installation of desired application.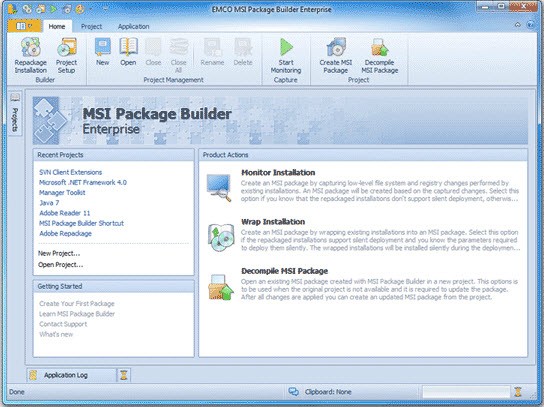 Below are some of the most useful features of this tool:
Automatic MSI creation
The application lets you create MSI packages automatically by using Live Monitoring technology and saves you from manually filling technical parameters which may ultimately affect the overall remote deployment process.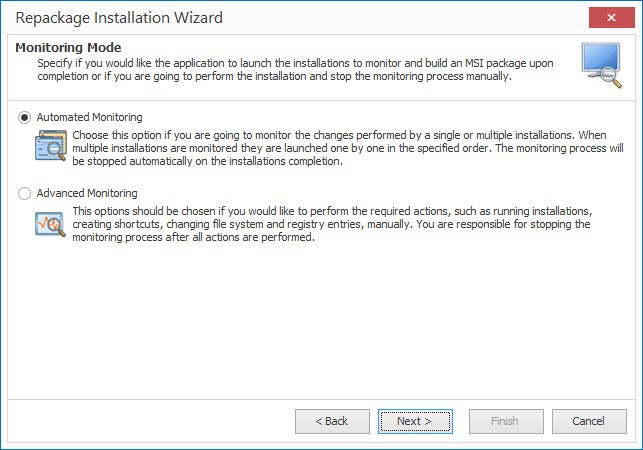 EXE to MSI conversion
EXE to MSI converter makes it ready to deploy applications silently, which ultimately saves from going through series of interactive installation steps.
Manage existing installations
The scope of this application is not only limited to silent deployment; it can also helps you in customizing existing third party installations as per your need using visual editor. You can easily combine installs into single MSI package and customize it for post installation changes.
This tool is basically available in two versions: Professional and enterprise. Professional edition serves you well in creating MSI packages automatically with the help of monitoring technology. Whereas, Enterprise edition offers advanced MSI package builder and repackager, effective for handling large setup files. Installation wrapping is supported in this edition, effective for wrapping one or multiple silent installation into one single package and perform installations on remote computers at once.