"Unless someone like you…cares a whole awful lot…nothing is going to get better…It's not." `The Lorax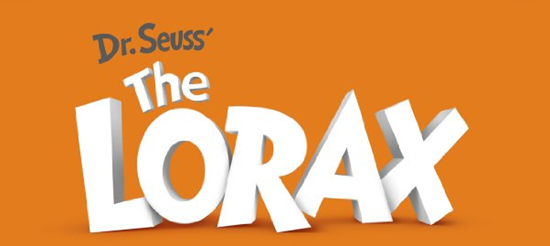 The Lorax by Dr. Seuss was published in 1971 and at a time when showcasing the importance of preserving nature for our future would he have known it would be just as relevant forty years later?
The 3D Animated movie The Lorax is vibrant and full of color, it succeeds in drawing your imagination out and seeing the beauty of Dr. Seuss's creations come to live in a way the old style 2d hand drawn animations do not.
The movie stars Zac Efron as Ted, a boy who in trying to impress a girl goes on a quest to find a tree and in doing so meets the Once-ler who tells the story of what happened to all the trees and his "close acquaintanceship" with The Lorax who is voiced expertly by Danny DeVito.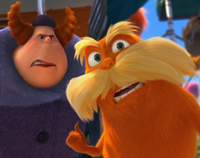 The Lorax speaks for the trees but doesn't aggressively protect the forest and instead tries to reason with those who would do it harm.  He tries to convince the young naïve Once-lier (voiced by Ed Helms) who gets in over his head with greed and to impress his parents ruining nature in the process.
You will find touches in the movie from Despicable Me everywhere, as this movie was directed by Chris Renaud and the film has some familiar touches.  The bears in the forest and fish have minion like skits and behaviors, the Mr. O'Hare the villain voiced by Rob Riggle is a little like Vector crossed with Edna E Mode from The Incredibles.
This doesn't make the movie feel less fresh but the warm familiar touches make it easier to get into the film.  The film has some musical numbers which are quite funny and one of the best scenes of the film is when The Lorax almost offs Ted trying to send him away from the forest.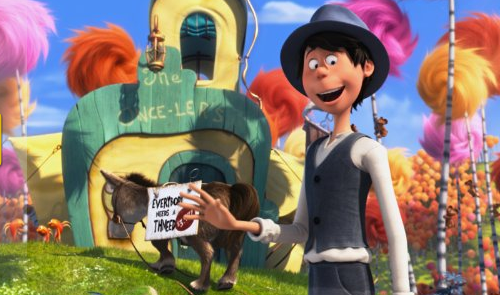 Overall the film was an entertaining picture with a message to preserve our trees for the future and I read one review comparing it to Wall-E in a less somber way.  The movie may be a little preachy about the environment to some, but in an age where deforestation is occurring at increasingly rapid rates, it is a message that is important for all generations.
[xrr label="The Lorax gets" rating="3.5/5″]
-Dragon Blogger
Image Credit:  imdb.com