Who knew that the DEERC 200E Monster Truck RC Car could literally reach speeds of 65 miles per hour? That's faster than a cheetah. And this thing is built for kids? No way. That's insane, bro. With a 2845 Brushless Motor and a 2.2KG High Torque Servo, I'm not surprised. Powering it are two batteries of 1800mAh for 40+ minutes of durable play.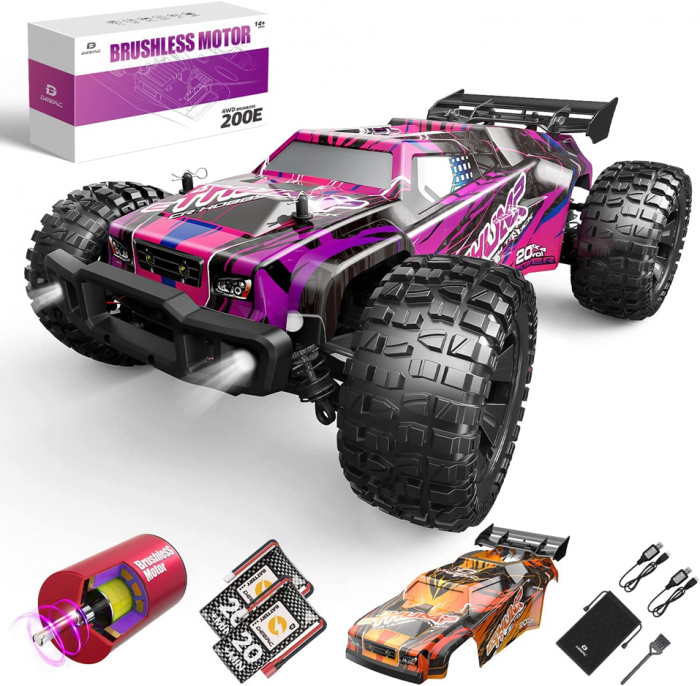 It's offroad, too. Take this baby on almost any sort of terrain, and I'm sure it'll crush it. 4 Wheel Drive ensures maximum control on all terrains except snow and ice, and independent metal shocks help cushion the vehicle so that it's not damaged during small falls or road bumps. Speaking of bumps and uphill problems, this bad boy can climb obstacles and angles up to 45 degrees. A 45A Brushless ESC makes the motor really feel the power. With 2.4 GHz of radio control, dual metal gear differentials and proportional steering & throttle, I don't think you'll have any problems making sure this thing is responsive when making turns. Get it wet? IPX4 waterproofing has got you covered.
            Fun fact: If you end up crashing the DEERC 200E, you can just replace the original high quality PVC shell with another one – a spare comes with the purchase. Just imagine it. This little monster truck can go at the speed of most main roads on the city. It has to have a durable shell in case it bumps into something at that top speed of 60 kilometers per hour, which equals around 37 miles per hour. You could take it to races, maybe even make little obstacle courses for it.
If you know what you're doing, I'm sure that you could replace a few parts inside and make it even more high performance. This truck is for the risk takers that aren't afraid to do some crazy #$(%, the adrenaline junkies that want to test what they're capable of. It takes some insane reflexes to effectively steer the truck at 37 miles per hour when you've got a homemade (or professional) course in front of you.
            Not into the racing aspect? Try hiking. This little guy might be fun to see what kind of unstable terrain you can get it through. Plus, it's a little travel buddy. Just look at it, it's freakin' sick
And let's just say you need to charge it on the road with a battery pack or using your car battery while you drive. Not a problem, it uses USB to charge, and it comes with a little bag to store the cables in, along with a cleaning brush in case things get dirty. If you're using it outside, and with the speed at which the wheels turn, you're bound to get this thing clogged up a little bit in the gears, axles, and mechanisms. Not a problem for that handy-dandy little brush. It'll get the thing clean in no time, especially with the appropriate cleaning solution.
If you're interested in buying the DEERC 200E Monster Truck, see below!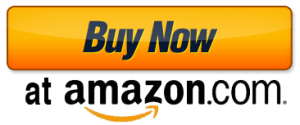 Thanks for reading.
Roxie out.
So… I'm Roxie. To be fair, I'm just some person… girl… thing… on the internet who likes to shout my opinion as loud as I can while also doing it respectfully and trying to come from a place of good intents. I'm an extremely spiritual individual (the legit logic-based para-psychological stuff, not the "woo-woo" nonsense) who has a lot of diverse interests, and spends her time working on herself and trying to get ahead in life. I want to provide my views on topics that would normally be a bit controversial to some in the gaming, sci-fi, tech – whatever you'd call this blog – industry. I play games because I see them as an experience, something to enjoy and get immersed in. My favorite games used to be MMORPG's but I'm learning to enjoy more single-player experiences as of recently. I've felt alone for most of my life, so the ability to interact with other players in games has been something of a comfort to me. Oh and I'm also a heathenous little thing that has to filter myself incessantly just to write these articles.