This is a review of the RAVPower FileHub Wireless SD Flash Card Reader USB External HDD / SDD Reader with Built-in 3000 mah External Battery Pack and Portable Wifi Hot Spot which once again is a product name that tries to include everything the device can do into the name of the product.  Simply referred to as the RAVPower FileHub this device is the only one I have reviewed that provides the following functionality all in the same device.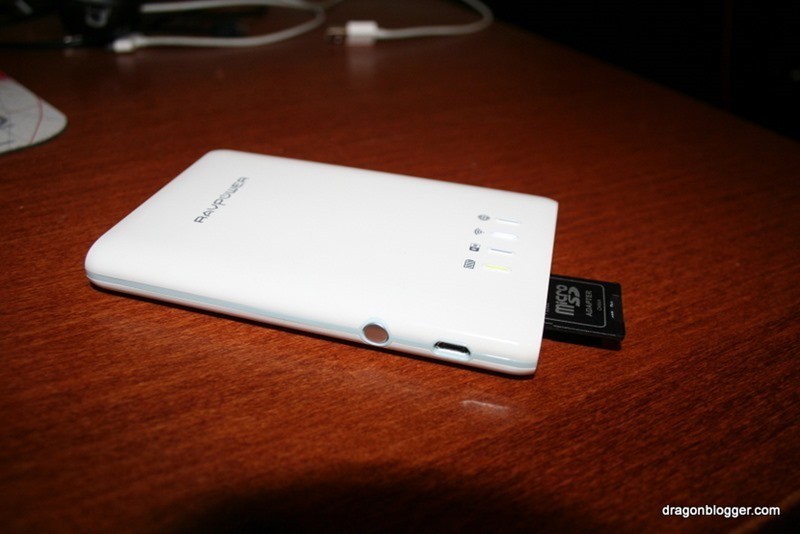 Multimedia Wi-Fi Storage Device
External Battery Pack
Mobile Hotspot
File Explorer
So basically first and foremost the product acts like an external Wi-Fi storage device where you can store multimedia files like movies and photos and then access them via Wi-Fi from mobile devices, mainly to give you an idea you would put your movies on your RAVPower FileHub and then stream those movies to your iPad, iPhone, Google Nexus 7 or other Android or iOS device.  Currently they don't have an app for the Kindle Fire so this prevents this product from being of much value to Kindle Fire owners until they have an app in the app store for Kindle Fire.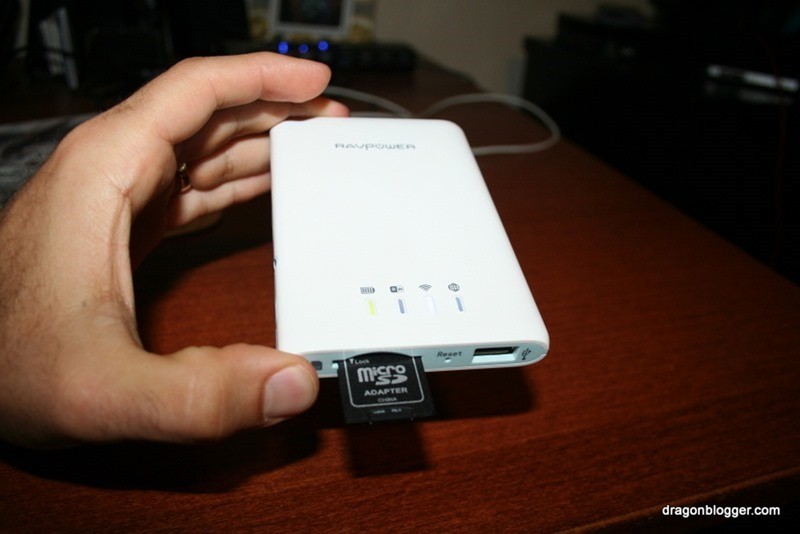 The device accepts USB or SDCARDs and you basically put the media files on your SD Card or USB stick and plug it into the device and then when your mobile tablet or phone connects to the RAVPower FileHub it can open up the AirStor app and see the movies or media and play it.  This device supports multiple streaming playback and I have tested with 2 iPad devices streaming videos at the same time with no stuttering in the playback feed at all.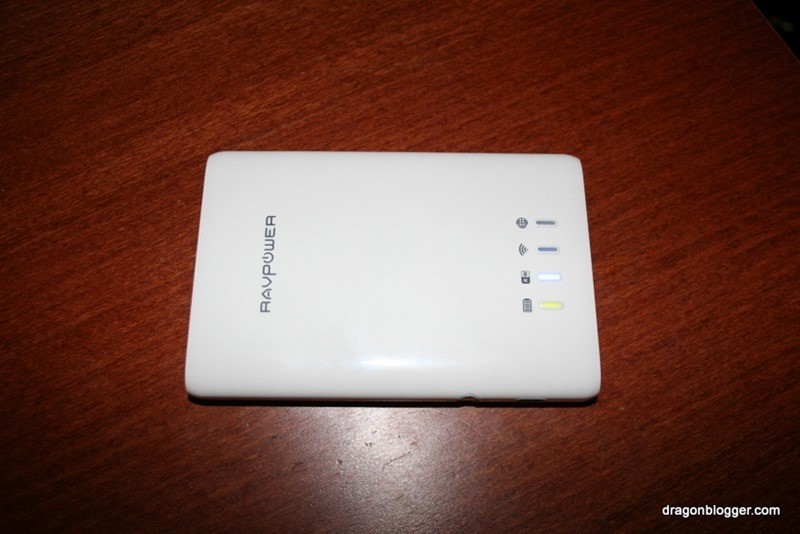 The RAVPower FileHub Wireless SD Flash Card Reader does not come with an SDCard or Storage card, so you have to already have one or purchase one separately.  Once you do have one you simply move the media onto it and plug it into the RAVPower FileHub Wireless Drive.
Mobile Hotspot
Unlike other Wi-Fi media hubs, the RAVPower FileHub allows you to configure it to connect to a Wi-Fi network and act like a mobile hotspot.  You do this by installing the RAVPower Mobilefun software from this link http://www.ravpower.com/downloads#RP-WD01
You set your PC to point to the RAVPower Filehub as the Wi-Fi network and then the software will locate, connect and let you configure the RAVPower Filehub to act like a repeater or bridge for your wireless router.  The only con here is that you cannot configure the RAVPower Wi-Fi Filehub over USB and you should be able to as I don't have Wi-Fi on my home computer desktop and had to use a laptop to configure my RAVPower Filehub.  But you can actually use your mobile device like the iOS or Android phone once it connects to the FileHub with the AirStore app it can configure the FileHub to use your local Wi-Fi network so it wasn't that big a deal.  In fact you almost need no reason to ever connect the Filehub to your PC ever except for charging it via USB or if you are transferring media to it (instead of using a separate SDCard flash reader or plugging the USB stick directly into the PC).
Once it is configured as a mobile hotspot, you basically can connect your iPad or Android tablet to connect to the RAVPower Filehub and not only stream media but also still access the Internet through it.  Most Wi-Fi media devices you connect to and you can't connect to Internet at the same time, but this one is nice that it allows the hub/bridge mode.
To connect your mobile device to the RAVpower Filehub you simply download the AirStor app from the App Store, also it may be known as MobileFun for Google Play.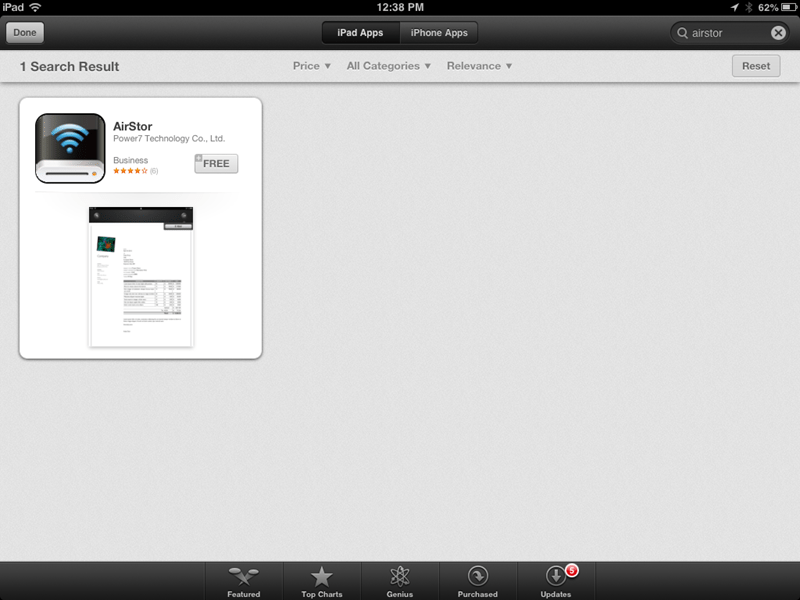 Then you go to your Wi-Fi network settings on your tablet and select the RAVPower Wi-Fi Disk to connect to.

You will be prompted to enter a password and you enter 11111111 (That is eight 1's) this is the default password for the Wi-Fi Disk.
Media Streaming
Once connected open up your AirStor app and it should see the Wi-Fi Disk and let you access your media.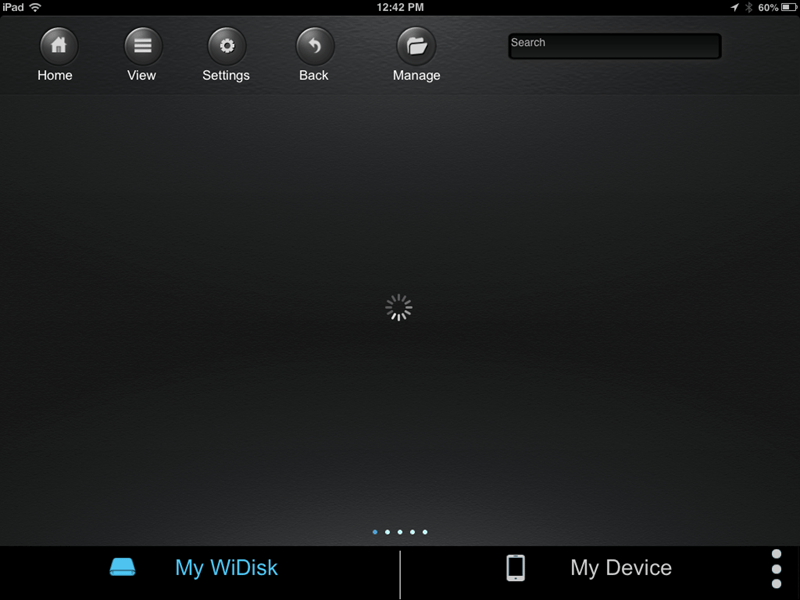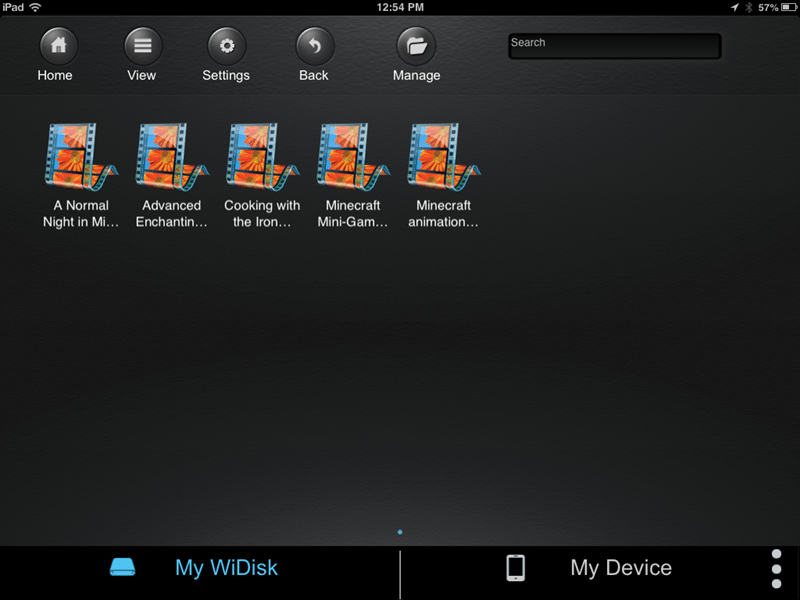 Here you just then select the media you want to view or watch and it will play.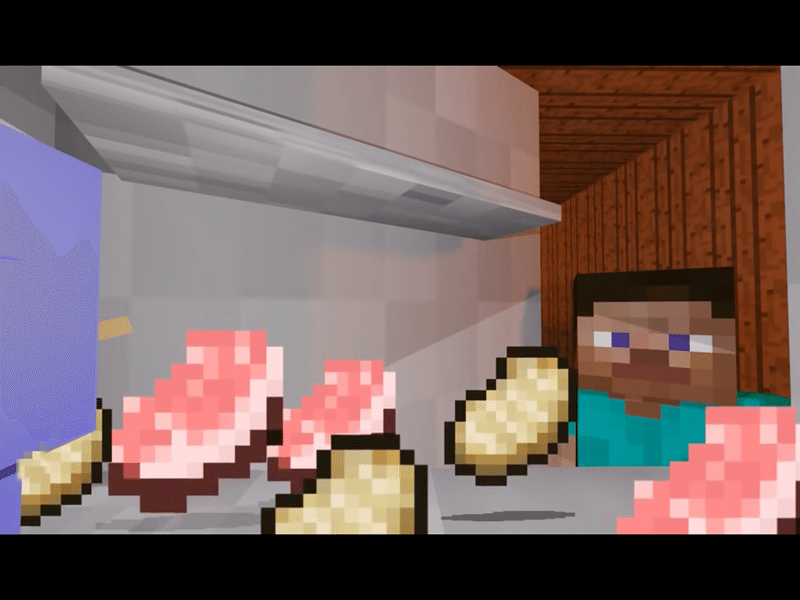 I had no trouble with the device at all and streaming was flawless on 2 iPads for over 2 hours without issue.  This device doesn't get nearly as hot as a portable SSD drive or flash drive does though it does get a little warm and I was able to test about 3 hours of movie watching without issue.
External Battery
Now, this RAVPower Wi-Fi disk also acts like a 3,000mAH external battery in emergency situations, so you can use it to provide up to a full charge for your iPhone or most smartphones and about 25-30% power to a tablet if you need the power instead of the media streaming so the fact that it is dual purpose can help reduce the number of accessories you have to travel with.  The device does not have or come with an A/C charger and expects to charge from your computer USB port or if you have an A/C to USB power adapter you can leverage one of those to charge it.
One other note about the device is that you can use the SD Card and USB ports at the same time, having storage media devices plugged in both at the same time.
Summary
I was very impressed with the RAVPower Filehub Wi-Fi Disk and my only recommendation at this time is that the company get an app for the Amazon Android app store fast as there are millions of Kindle Fire devices sold and they are limiting their market share by not being available as an Amazon Android app yet.  I would use this device more with my kids Kindle Fire's and I just can't until they get app support for Kindle Fire.