We are influencers and brand affiliates.  This post contains affiliate links, most which go to Amazon and are Geo-Affiliate links to nearest Amazon store.
Good day folks, and welcome back to Dragonblogger! Today I present you with a brief review/overview of the 6′ home theater extension cords from Solid-Cordz.

These beefy little cables are pretty basic, however durable and quite easy to deal with. They aren't near as stiff as most other cables I've come across and are very flexible, yet they also can withstand a great deal of weight. Durability is also always a major factor to consider when looking for a good or better quality cable, especially when said cables are to be used in a high-traffic area. Although I do not recommend to do so, you could pretty well beat these things against a rock… a LOT, and they'd still work just as new (provided you didn't break off the prongs anyway). I've encountered many a cable, in my day, which would simply not have even come remotely close to such quality, and cost equal to or higher than the price of these cables.
They have a voltage rating of 125V, a wattage rating of 1,625W and an ampere rating of 13A. The UL & CSA Standards text on the cords is as follows:
1. UL – SJT, 3/C, 16AWG(1.31mm squared), VW-1, 75 degrees Celsius, 300V, E204978
2. CSA – SJT, 3/C, 1.31mm squared(16AWG), FT2, 60 degrees Celsius, 300V, 204790, MSL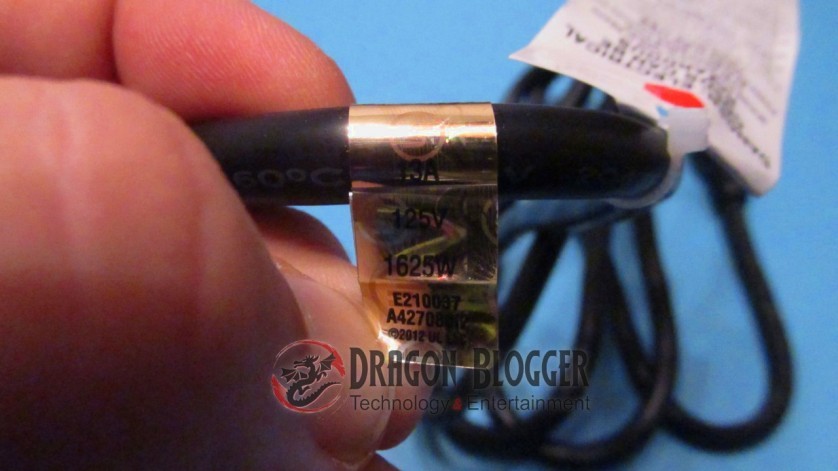 The standards are actually quite normal for cables of this nature, however I've come to discover that these cables are actually a better quality than most I've used. There's not a whole lot to really say about them, aside that which I already have, but I can also attest to their usefulness. I've tested these cables on a decent range of device applications, from my power drill to my home theater setup (which consists of my HDTV, Wii U, Wii, PS2, 4.1 surround sound and Xbox – that are all consistently plugged in and used often, though there are other things which I only plug in when to be used). I even have both of the cables plugged in, end-to-end, connecting my battery backup UPS (which has my PC, monitor, external backup HDD and all-in-one printer/scanner/copier plugged in and operational all at the same time) to the wall outlet, as I am typing the entirety of this article out, thus far without any issue.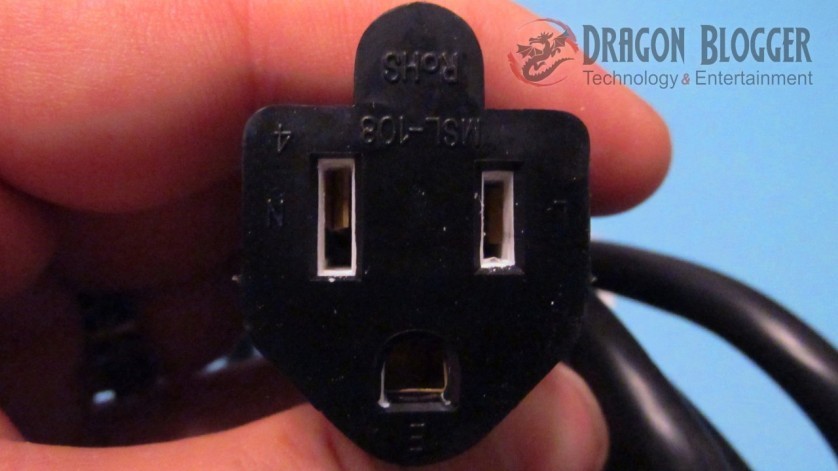 Even the cord itself is surprised at this, apparently…
These 6′ extension cables also utilize gold-plated contacts on the female end and nickel-plated contacts on the male (prongs) end – all 3, including ground; molded shielding and boots on each connector end; and a fairly high quality rubber coating throughout the duration of the cable between each boot. They're somewhat inexpensive ($19.99 USD per 2-pack on Amazon, rounding out to roughly $10 USD per cable and about equal to most you'll find others priced at also), are abundant and easy to acquire, and in my opinion are worth the purchase. Solid-Cordz make an assortment of home theater cables, from HDMI to power extension, in different assorted lengths, and I highly recommend that you check them out if you've not yet already.
Thank you for stopping by. Until next time, feel free to leave any questions or comments in the feedback section below. I'm Ronald "DMNKLR" Smith, and I want to know what you want to know about.
We are influencers and brand affiliates.  This post contains affiliate links, most which go to Amazon and are Geo-Affiliate links to nearest Amazon store.
This is the Dragon Blogger Guest Bloggers account for author's who want to submit articles and only have credit in the post instead of having to manage their own WordPress profile.